If you know Naya Rivera, then you already know the Glee star's speciality is smoldering style [1]. So, while we had plans to forgo any more Summer shopping in favor of stocking up on Fall's new arrivals, that all went out the window when we saw Naya in her hot Rebecca Minkoff LWD. We had a flash of our next date night, arriving in a dress just like this one — how jaw-dropping it would be with a tan like Naya's? Now our only other mission is to cram in as many beach days as we can before the end of Summer. Just scroll to shop some very sexy LWDs of your own.
Naya Rivera in a White Dress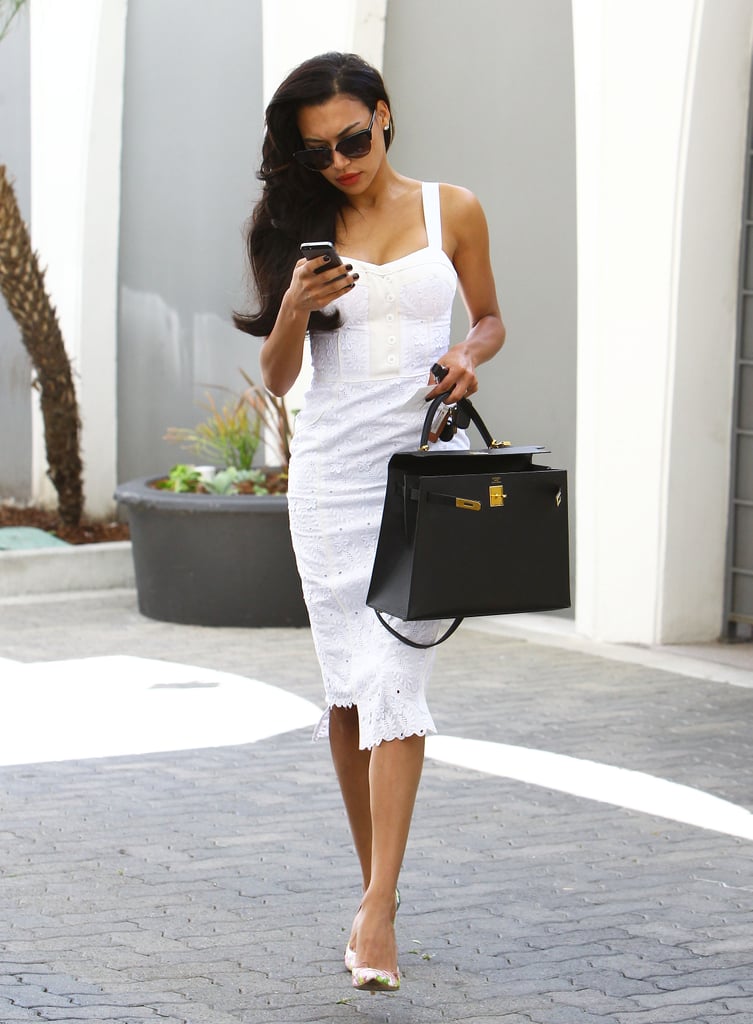 With a spot-on fit, Naya's dress walks the line between classic and all-out sexy. Thanks to a below-the-knee hemline and a posh bag, she makes the look daytime appropriate, though we love the idea of taking this to date night, too.
Naya Rivera in a White Dress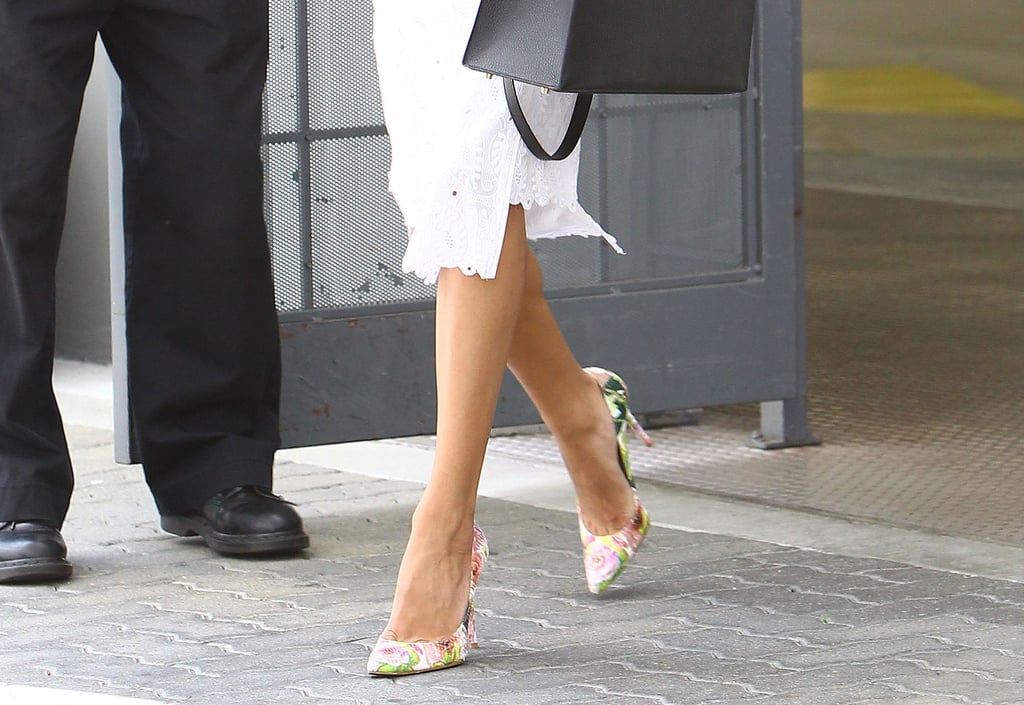 If we're being fair, the look isn't just about the dress. To finish it all off, Naya selected the perfect pair of Stuart Weitzman pumps with a splashy floral print. Not to worry, we've included those here, too — just shop below to channel Naya's sexy-cum-sophisticated style moment.