Net-a-Porter Launches Netbook Social-Media App
Are You on the List For Fashion's Latest Social-Networking App?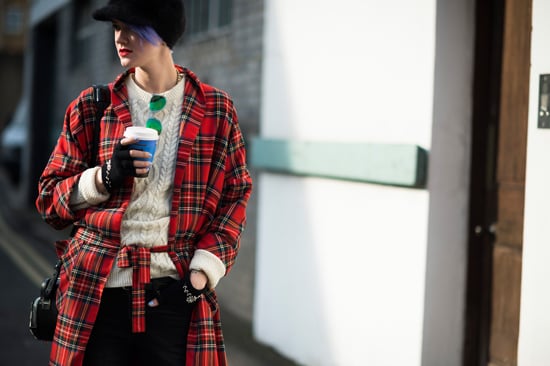 On Monday, Net-a-Porter launched a new concept called Netbook, which is designed to connect the e-commerce site's customers. But most people can't sign up just yet: the first round of members will be invited to join in person.
The Net-a-Porter team is on the ground in London handing out invitations to editors, bloggers, and other insiders in town for London Fashion Week. And while the app is now available for download on the iPhone and iPad, only those who have been invited will be able to use Netbook.
"We're building a social network from scratch; we have to get it right," Net-a-Porter's mobile manager Sarah Watson told WWD. "It has to be a good experience and feel like luxury."
Of course, Net-a-Porter already has a mobile app that allows users to shop from their phones, but Netbook will allow them to create wish lists — called Love Lists — to share with other friends on the app. The limited release will allow Netbook to make sure the app is fully functional before it makes its full debut to a wider audience. That highly anticipated date, however, is not yet known.