Net-A-Porter Relaunches Bridal Boutique
Net-A-Porter Amps Up Bridal Boutique
Net-A-Porter has just relaunched its bridal boutique today, and judging from the recent swarm of wedding invites, timing couldn't be more perfect. While it continues to offer looks for wedding guests, the updated site focuses on the bride. Now available are beautiful designer wedding dresses from the likes of Lanvin, Valentino, Vionnet, and Giambattista Valli.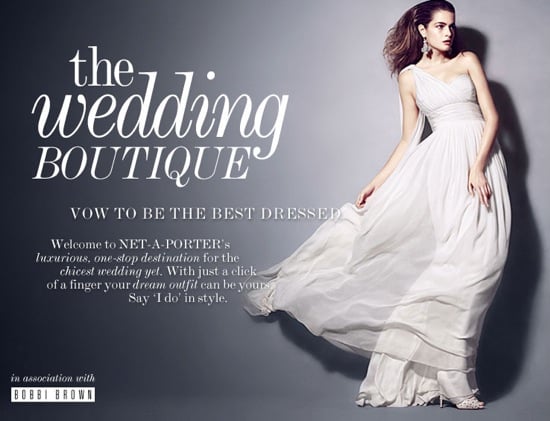 "People make appointments, have fittings and it takes months and months before the beautiful dress a lot of them have been thinking about all their lives arrives . . . This [site] lends itself to the spontaneity of life," said buying director Holli Rogers. We agree. Also thrown in the mix are tiaras, lingerie, and footwear from Christian Louboutin and Jimmy Choo, to name a few. Take a look at our favorite pieces after the jump.
Want to see which pieces we've fallen in love with? Then read more.