New Balenciaga Bags Fall 2013
Alexander Wang's First Handbag For Balenciaga Is Ready For Its Close-Up
When Balenciaga officially revealed Le Dix, its first collection of handbags for Fall 2013 designed by Alexander Wang, we knew they were as close to a game-changer for the brand as bags could be. Now their dramatic simplicity has been brought to life, courtesy of a video shot by Toby McFarlan Pond under the artistic direction of Wang, whose sharp light, quick cutaways, and playful music by Terrybrand> Devine-King tease at the chic silhouette of this covetable new top handle.
Given Wang's equally minimalistic, clean, and modern inaugural collection for the brand, it's not entirely surprising that his first line of bags for the iconic Parisian label followed suit. Also unsurprising is the fact that the collection's name — Le Dix, a subtle nod to the address of the original Balenciaga salon, 10 Avenue George V — recalls the brand's heritage, as Wang has eagerly immersed himself in the history of Balenciaga since his appointment was announced.
What Wang has ultimately done is succeed in creating a bag that excels in its simplicity — it doesn't hide behind embellishment but rather shows how modern timelessness can really be. The collection is slated to become available in stores in August, with prices ranging from $995 for the pochette to $2,250 for the largest silhouette.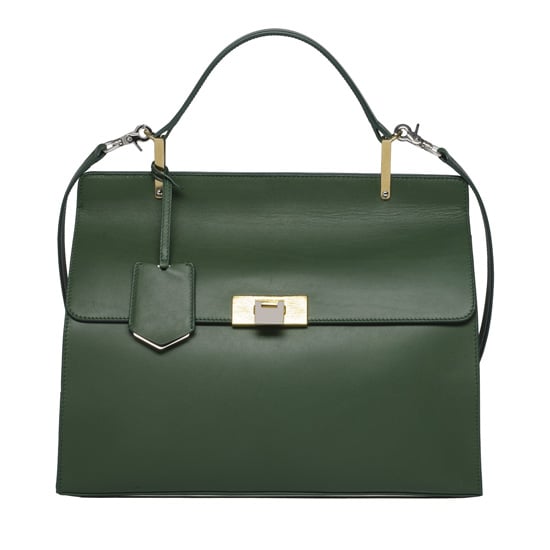 Le Dix Cartable in Forest Green ($1,945)
Le Dix Cartable Zip ($2,250)
Le Dix Cartable in Pearl Gray ($1,595)
Le Dix Pochette ($995)
Photos courtesy of Balenciaga