New Bikinis, Summer Themes For PopSugar's Retail Therapy
Bikinis, Tiki Themes, and Coconuts: Get a Sneak Peek at New Summer Goodies For PopSugar's Retail Therapy!
Our bikini bracket is down to the final two, Jennifer Aniston and Brooklyn Decker, and now PopSugar's Retail Therapy is getting into the swimsuit action! Here's a sneak peek at the two-pieces that will be available to wear and sell in your store later today. Pop herself is decked out in a Diane von Furstenberg Love Knot Bikini, which is just one of the suits that will be showing up on racks all over the boutiques. Plus, after the jump is a screenshot of the new Summer-themed decorations for your shop — surfboards, parrots, tiki tables, and so much more. Are you playing our addictive new Facebook game yet? Check out PopSugar's Retail Therapy here and stay tuned next week when we kick off our first giveaway!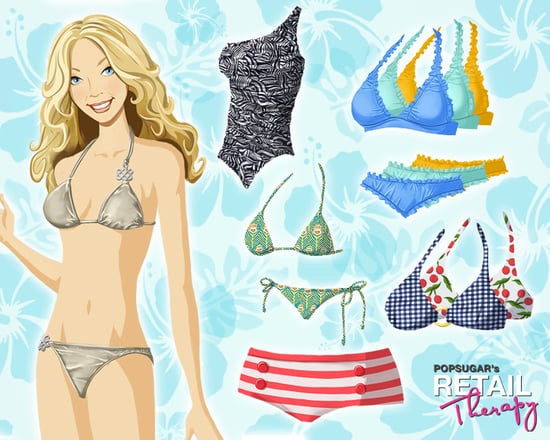 To get a peek at what your store could look like all Summer ready, just read more.