New Machine-Washable Fabrics From Tide
Would You Throw This Dress in the Wash?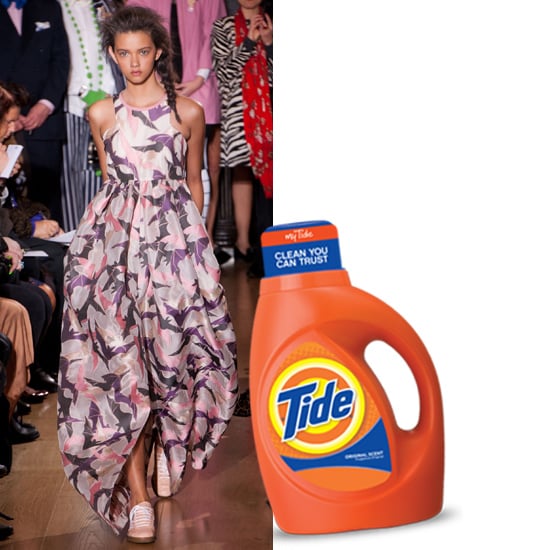 Soon you may be able to if designer Giles Deacon and Procter & Gamble Co. — the makers of Tide, Downy, Gain, and Bounce — have their way. According to WWD, the two are teaming up to develop fabrics that won't only look good coming down the catwalk but will also look fabulous after the rinse cycle. "I'm interested in designs that work on the catwalk but also beyond the catwalk," Deacon said. "They must be able to last and maintain their best."
The designer, who creates very dry-clean-only garments (like the one pictured above), is an innovative choice as P&G Fabric Care's first global fashion consultant. As the company's general manager Alex Keith explained, "Giles is ultimately going to help us with his experience and industry insights as we think about our innovation program and where we want to place our bets on new fabrics, new fibers and the ability to clean some of the smart fabrics. We will use him as a consultant to better understand the industry." So, if successful, would you trust machine-washable clothes?