New Stacy London Style Book
Finally, the Real Truth About Style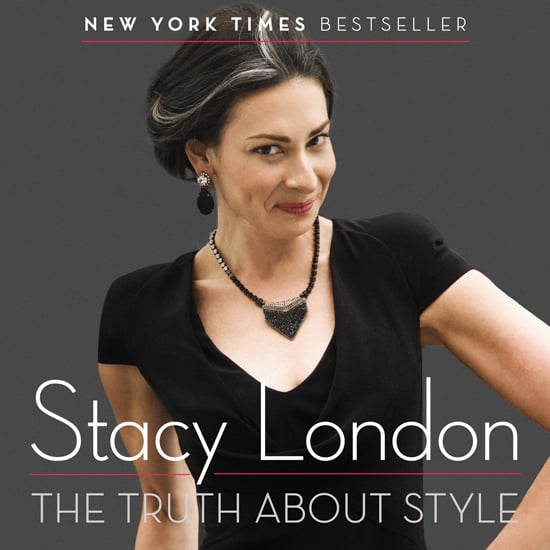 We've been given a lot of rules about fashion over the years, and the messages can be pretty mixed. That's why we're thankful for the ever-honest Stacy London who breaks it down for us once and for all in The Truth About Style ($23). Out today, the fashion bible from the New York Times-bestselling author and host of What Not to Wear is a transformational and empowering how-to. It's a dense read, packed with tips and tricks, so we pulled out the five credos that we think should be permanently added to your style rulebook.
Truth One: Style Is Not Fashion. "Fashion is also an industry. Industries are meant to make money," Stacy explains. While money and fashion may not be the most shocking connection ever made, the author's conclusion is that the fast-changing pace of trends intentionally creates a scrambling momentum that's unrealistic for everyone to expect to keep up with. Unlike fashion, style is about knowing what's right for you, even if that means consistency from season to season to season.
Truth Two: Style Ends With an E. That letter, Stacy claims, stands for "emotion," and while fear may hinder some people from making dressing decisions, expression of your true self should really be the guiding force!
Truth Three: A Style Rut Is a Symptom. "To cure the symptom, you have to treat the cause," Stacy explains. By looking at your wardrobe issues as clues to the core problem and asking questions (e.g., "Why do you wear so much black?"), women can better emerge from their so-called ruts.
Truth Four: Style Is a Choice. The decision to take control of one's image is an actual opportunity for everyone. The skill comes down to paying attention to your own image, she notes, and making conscious decisions about how to improve it.
Truth Five: Style Is Not a Privilege — It's a Right. You don't have to be young, rich, or thin to enjoy it. "Everyone deserves to dress well and feel damn good about it." Amen!