New York Fashion Week, Spring 2009: Betsey Johnson
Betsey Johnson started her show with herself, carrying her granddaughters. Aw. It's clear Betsey is loving life with her growing family, and why not? Her company celebrated 30 years in the fashion business this year, with no signs of flailing. With a Sesame Street set and kiddie music, it was clear this was going to be a very youthful collection. And it was, with the first set wearing colorful separates, hoop skirts, bloomers, and ruffles. But then a jesting pirate appeared, and the tone shifted to Pirates of the Caribbean. Let the amusement begin! This bit sent down very wearable black separates and striped basics — this was very tame for Betsey, alas, it was cute. Kelly Osbourne seemed amused, in her turquoise BJ party dress. The rest of the show delivered adorable mini floral pieces and wedding dresses. I didn't know Betsey was venturing into bridal, and though the models were in handcuffs, the dresses were flirty and sexy — perfect for the adventure-loving bride.
For more from Betsey J,
.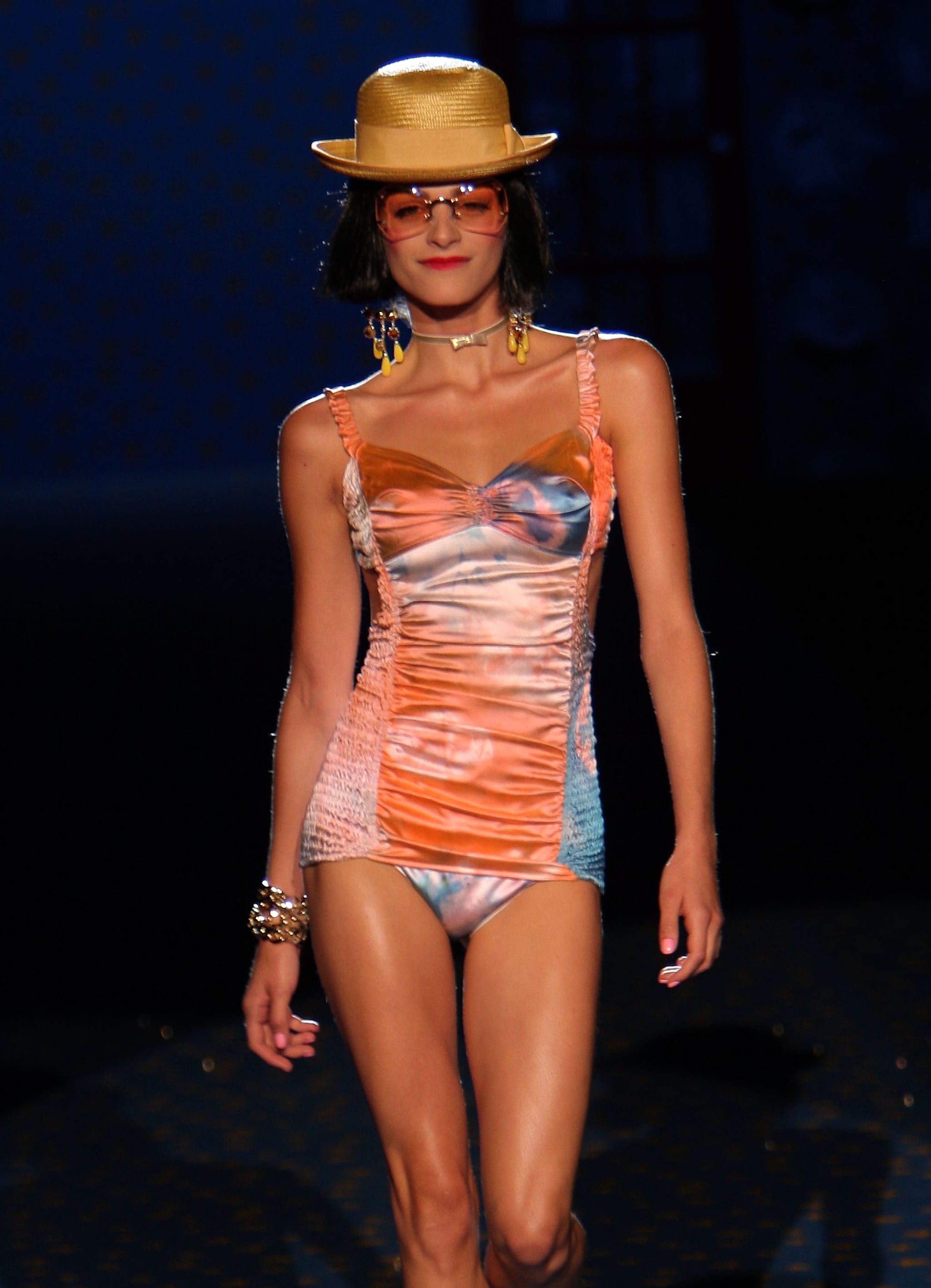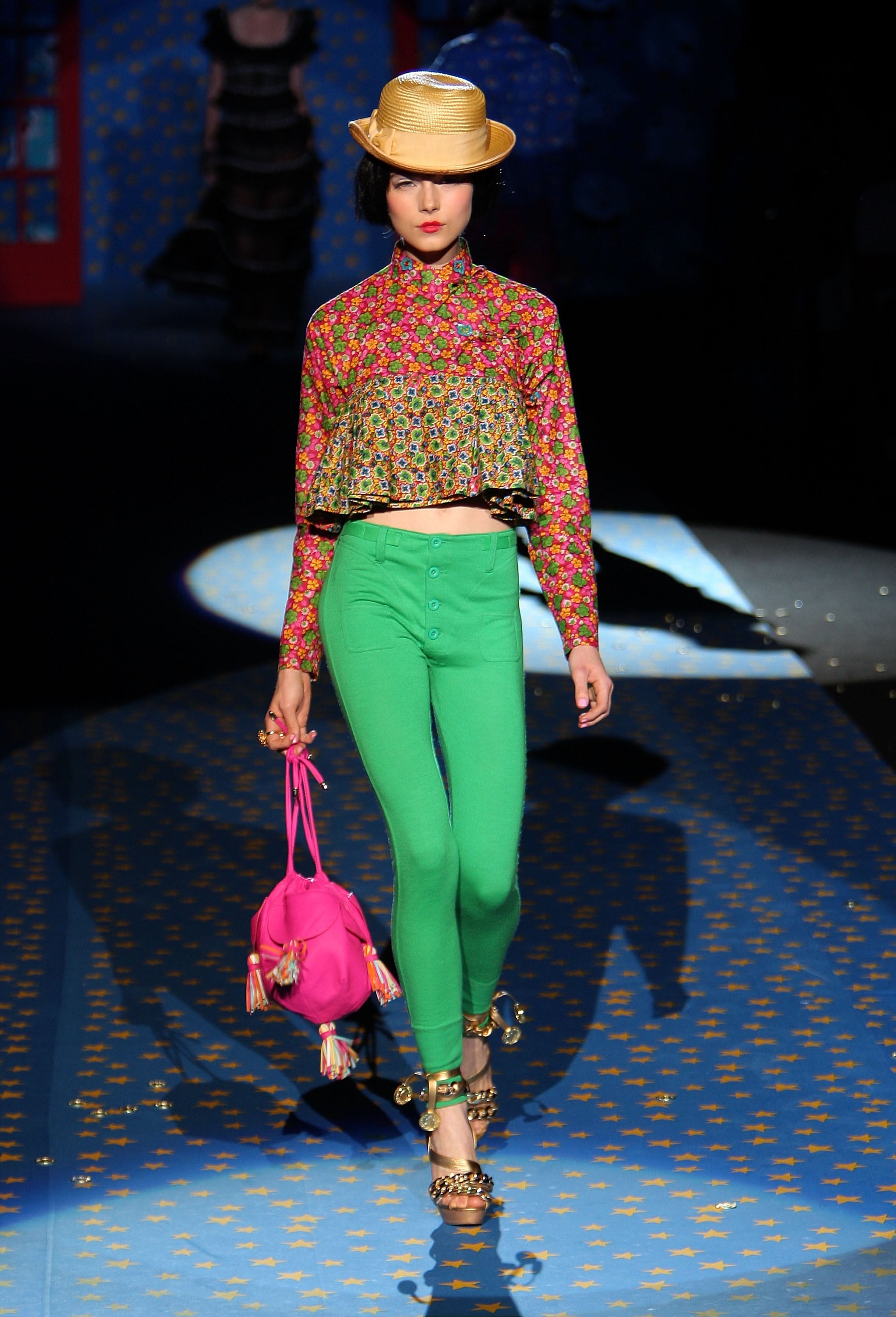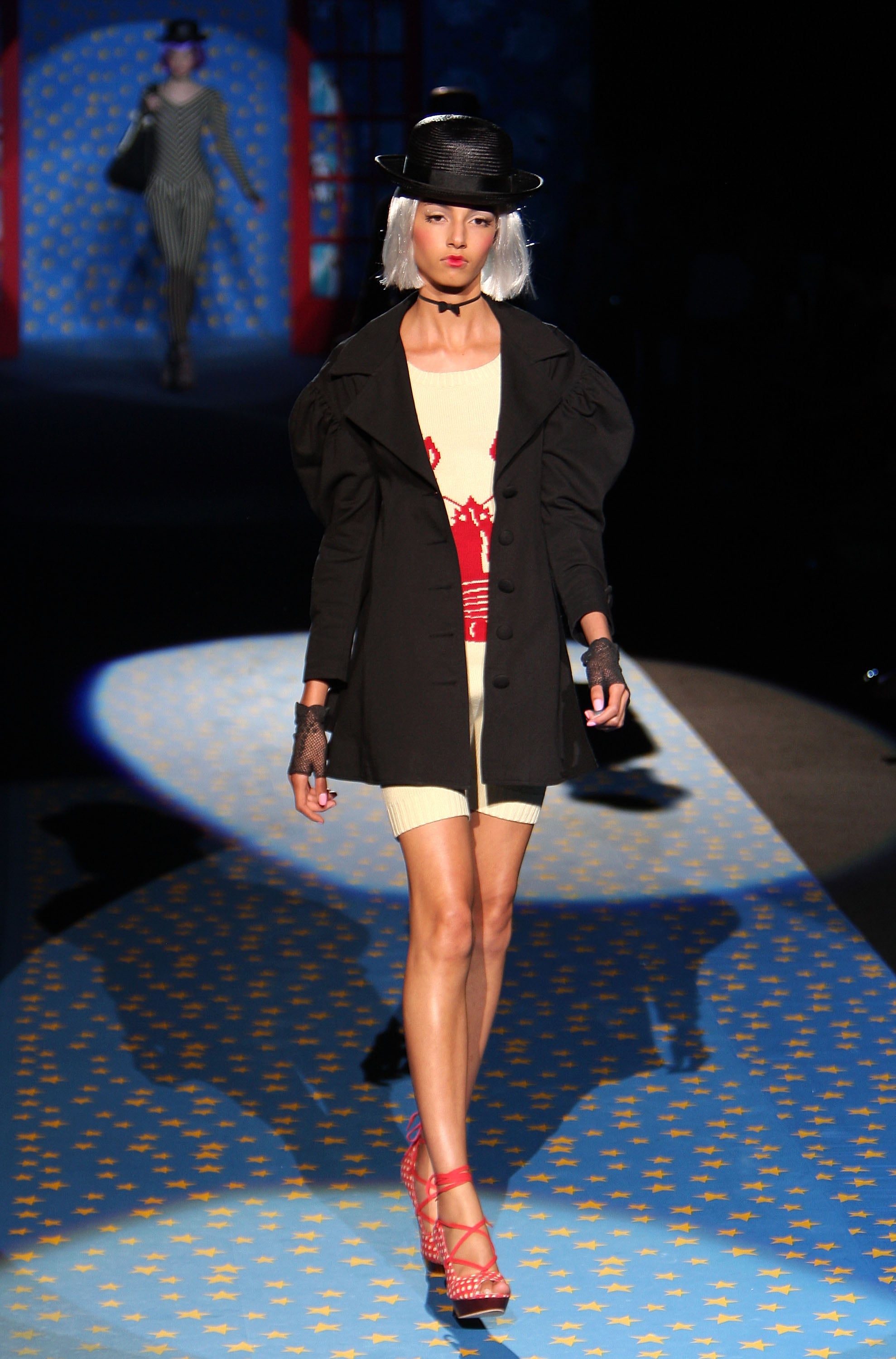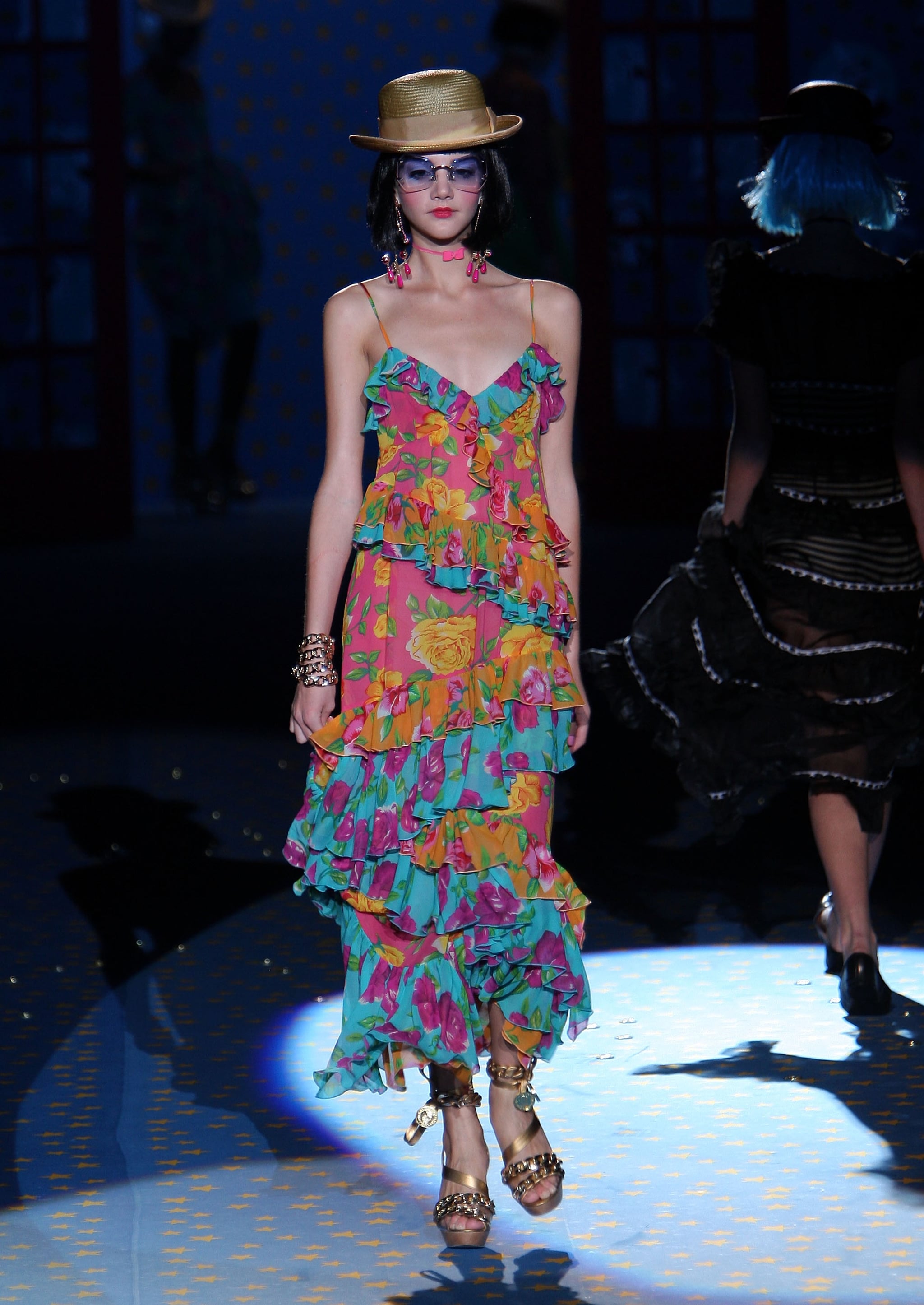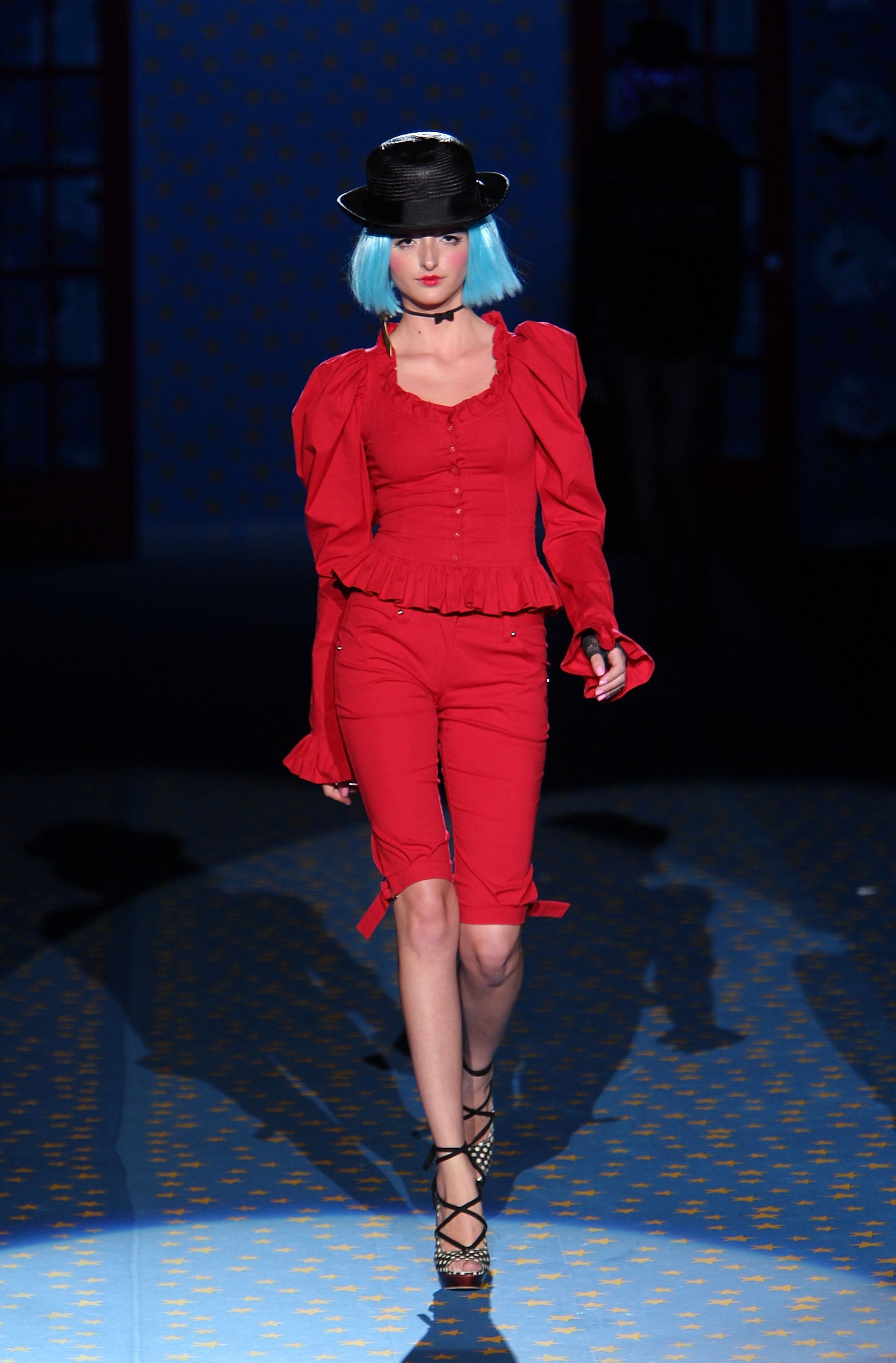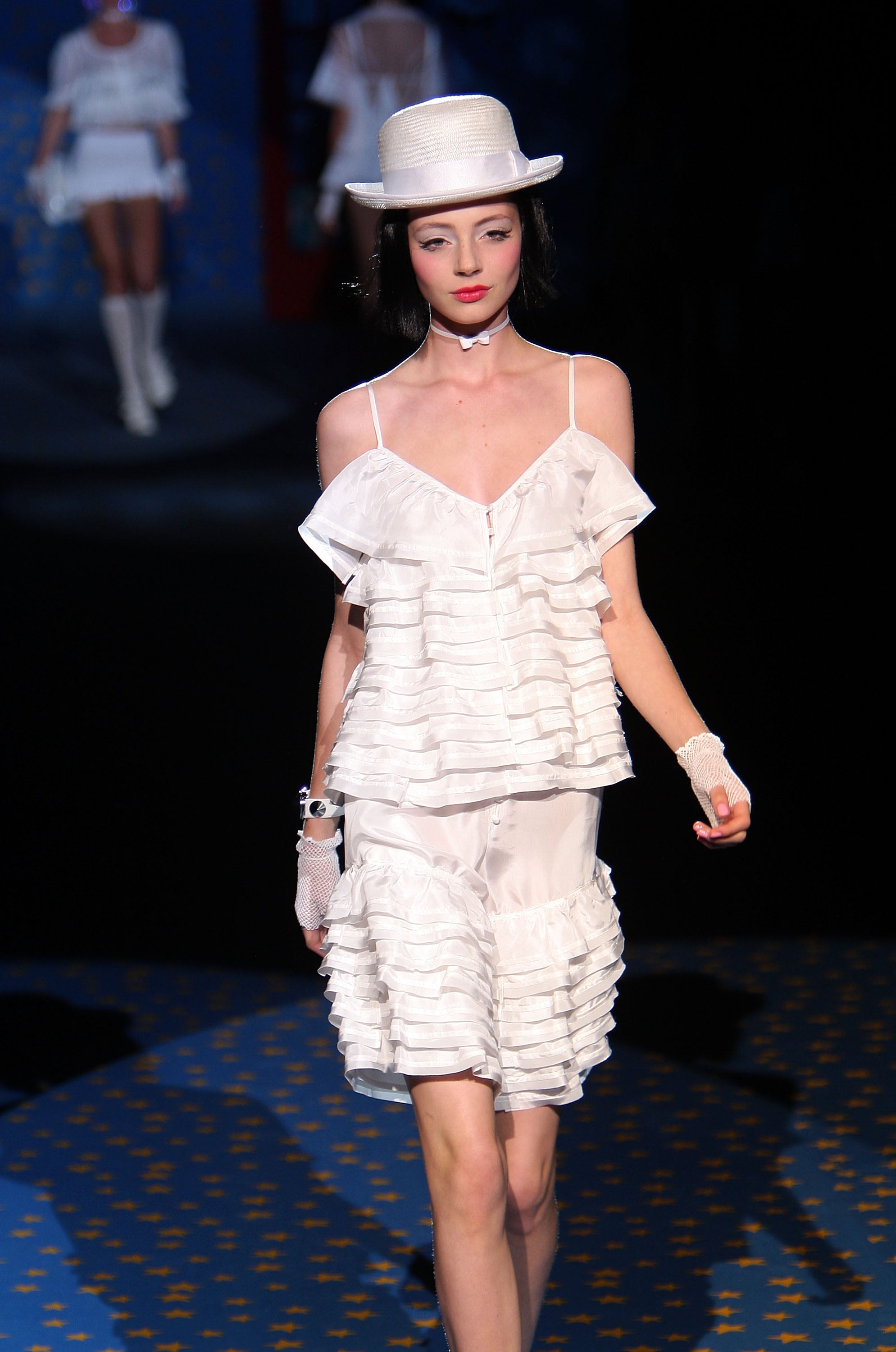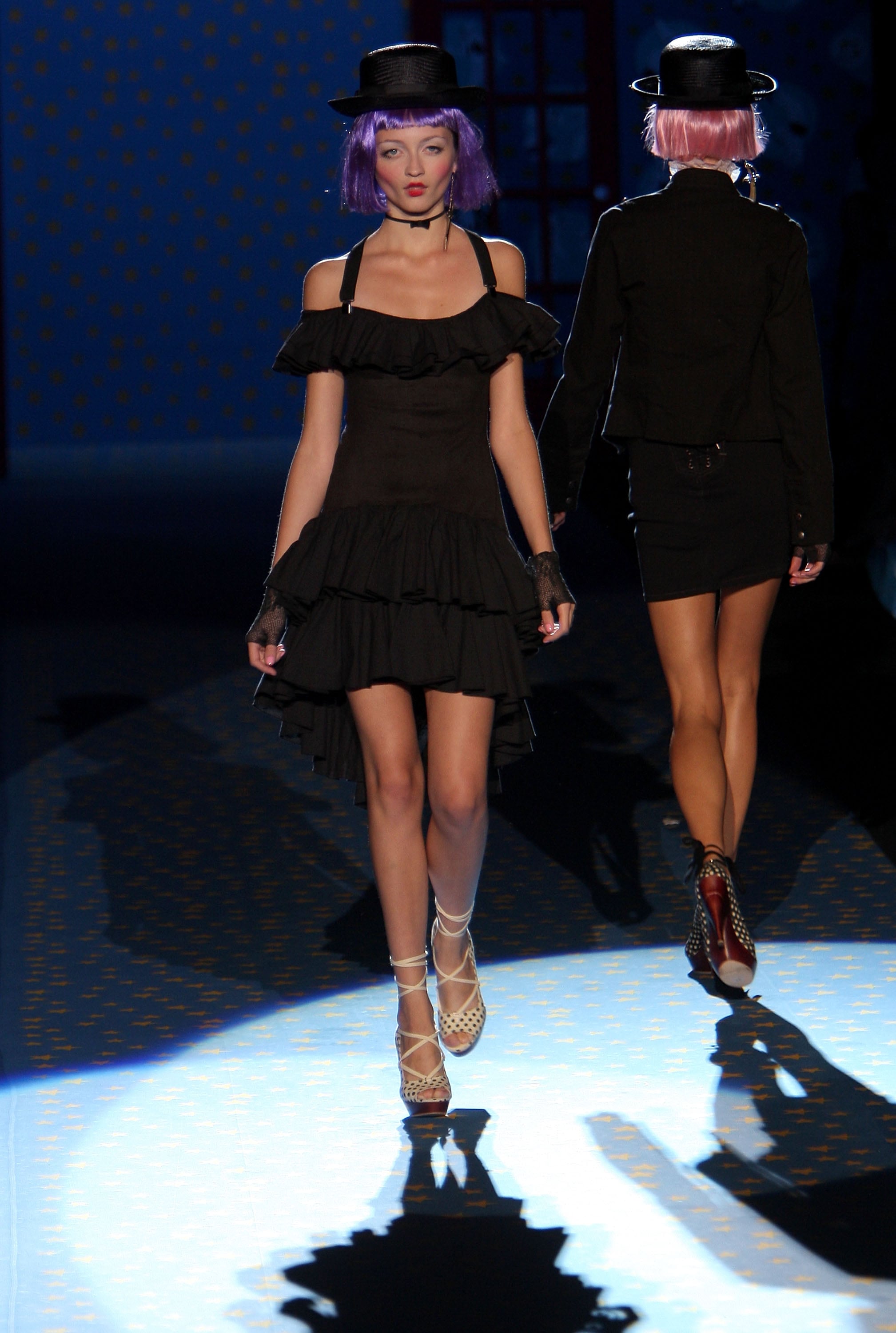 Be sure to watch the runway video for Betseyjoyment!
Source