New York Fashion Week, Spring 2009: Thakoon
Can you believe Thakoon Panichgul didn't know Michelle Obama selected his dress for the Democratic National Convention until he saw it on television? What a pleasant surprise. Well, the budding designer has my vote for designing one of the most wearable and tame collections for Spring as of yet. But don't mistake tame for boring. Quite the contrary, this collection brought out some of the most unique dresses. As well, there were lingerie-undertones making it subtly seductive. Models like Olga Sherer and Catherine McNeil wore frocks with everything from sequined to accordion pleats, tiers to transparent panels, and sophisticated floral prints. A few jumpsuits and skirts showed, but dresses did most of the wowing. Deep greens, reds, and pinks lent whimsy, while black and ivory tempered them beautifully. Surprisingly, a couple models wore midriff-baring crop tops, but this was done with utmost taste. Grandpa silk cardigans were also incorporated to balance the sexiness.
To see more from Thakoon's Spring '09 collection,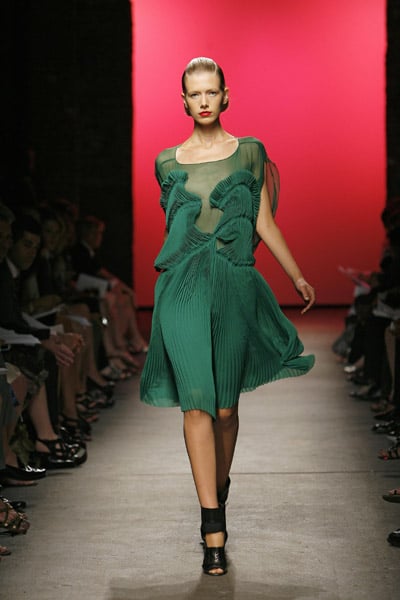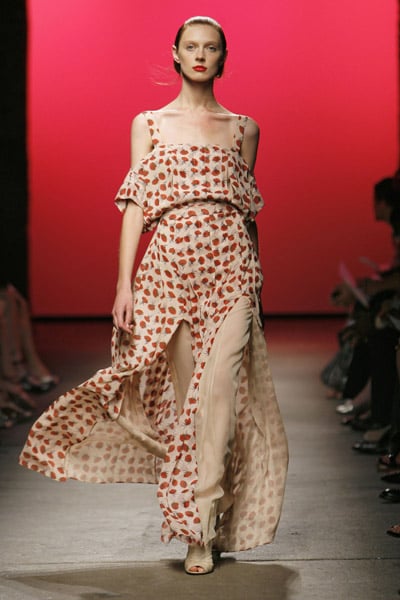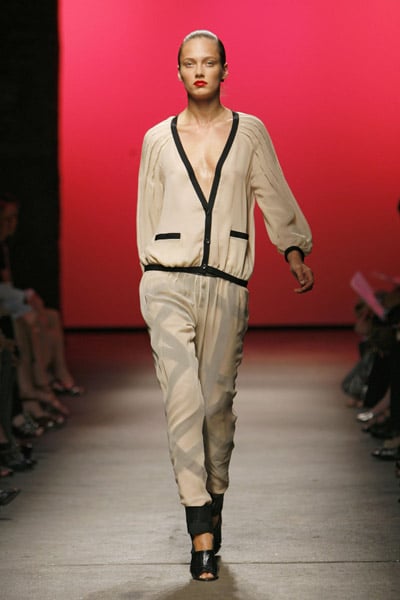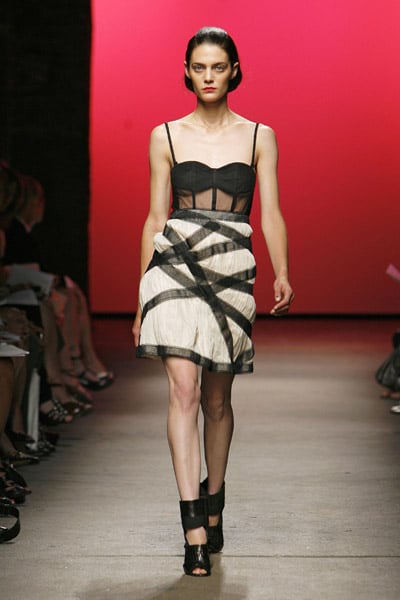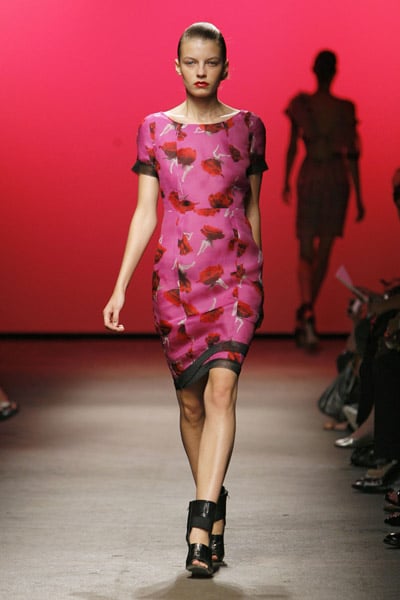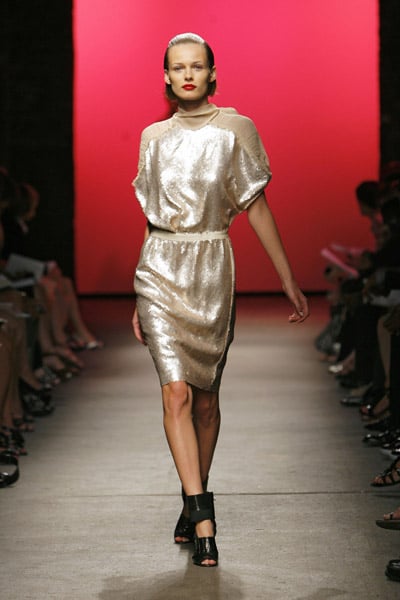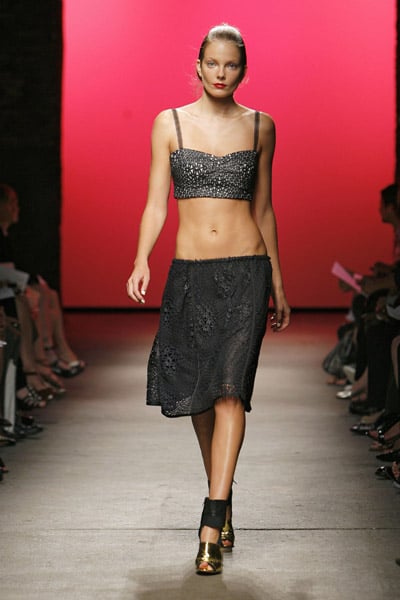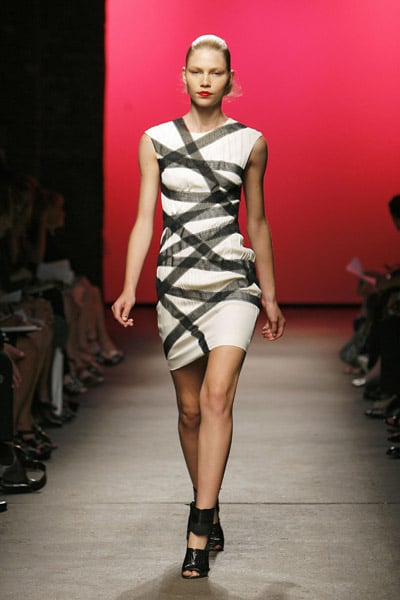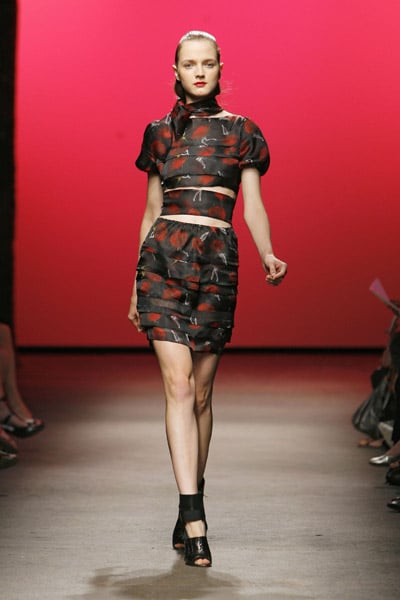 If you're digging Thakoon, visit Elle.com for the full collection.