Nick Wooster Buys Stake in Atrium
Nick Wooster Returns to Retail With Stake in Atrium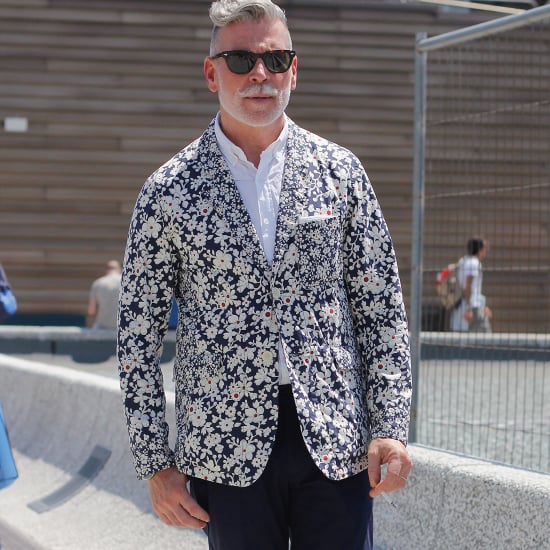 Just five months after leaving his position at J.C. Penney, Nick Wooster is getting back into retail. This morning, WWD announced that the street style icon has acquired a stake in the New York locations of Atrium, a menswear boutique with locations in Manhattan, Brooklyn, and Miami. Wooster will serve as creative director of the company, which will rebrand its New York stores to Atrium Wooster sometime in the coming weeks.
"I've always thought of myself as a retailer," Wooster said of his decision (and interest) to acquire a portion of the company. "Anybody can pick fantastic product, but you have to be able to make money, too."
With a career history as the SVP of brand, trend, and design for J.C. Penney and as the men's fashion director of Neiman Marcus and Bergdorf Goodman, Wooster is undoubtedly a seasoned veteran of retail. While his career is based in larger, nationally recognized department stores, his decision to shift focus onto a smaller operation will present him with the opportunity to intimately curate the selection at each boutique.
While he has no plans to touch Atrium's selection of denim, "the fashion part is up for grabs," Wooster said. In other words — get ready for Wooster's signature style to soon become shoppable, which is something we are sure many menswear addicts will be glad to hear.