Nicolas Ghesquiere Reportedly in Talks to Start Own Label
What Is It Going to Take to Get Nicolas Ghesquière Back in Fashion?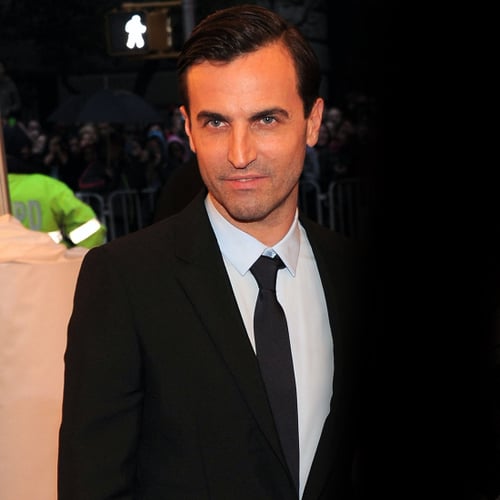 If you thought Nicolas Ghesquière would have more time to tend to his new Twitter account now that he's not creative director of a major brand anymore, think again. Word has it the former Balenciaga designer isn't resting on his laurels, and has had offers to finance his own brand from a number of investors.
Alexa, the fashion arm of The New York Post, reports that firms including Li & Fung and Only the Brave (which owns Diesel) have joined LVMH in offering to back a Ghesquière label, despite some analysts commenting that starting a new luxury brand from scratch is a risky proposition.
"Everyone is trying to get him," one source told the magazine. But not everyone has been willing or able to meet Ghesquière's terms, which reportedly include an equity stake in the new venture.
Whenever and however Ghesquière makes his return, he'll likely be welcomed back to the design world with open arms. Karl Lagerfeld said Ghesquière starting his own label "is not a bad idea," and the designer's personal friend Grace Coddington seemed confident he would find his way back into the industry at some point.
"He will bide his time and come back," she said in an interview with The Huffington Post. "He's too brilliant to just disappear. He's very passionate about what he does."