Nicole Richie Reveals Details About Winter Kate Spring Collection
Nicole Richie Dishes on Spring Collections: "Very Lolita-esque!"
We're thrilled to present our favorite InStyle story here on Fab!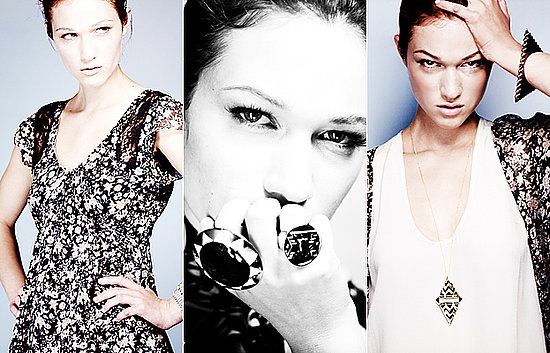 Nicole Richie has her hands full fashion-wise, with two successful collections to her name: Winter Kate, a contemporary ready-to-wear collection, and House of Harlow 1960, a line of costume jewelry and shoes. We sat down with Richie to get the scoop on her new spring collections, her styling tricks and the plausibility of a children's line in the near future. (Plus, check out our exclusive preview of the Winter Kate lookbook, above!)
InStyle.com: What was your inspiration for the Spring 2011 Winter Kate collection?
Nicole Richie: A lot of the inspiration was drawn from my mother — the way she dressed when I was growing up was very feminine and sexy, but in an innocent, demure way. I also love the way French gypsies mix, wrap and layer their look.
InStyle.com: So how did you translate that aesthetic into your line?
Nicole Richie: It's very Lolita-esque, like jumpsuits, rompers, high-waisted shorts and girlie camisoles. But the Kimono-inspired piece is one of my favorites — it is truly a part of the Winter Kate identity.
— Joyann King
Get the rest of the interview at InStyle.
For more fashion, beauty, and style buzz you need to know, read What's Right Now! at InStyle.com.