Nike and Isabel Marant Wedge Sneakers | Celebrity Pictures
Shoe-Off: Whose Sneakers Do You Prefer — Isabel Marant or Nike?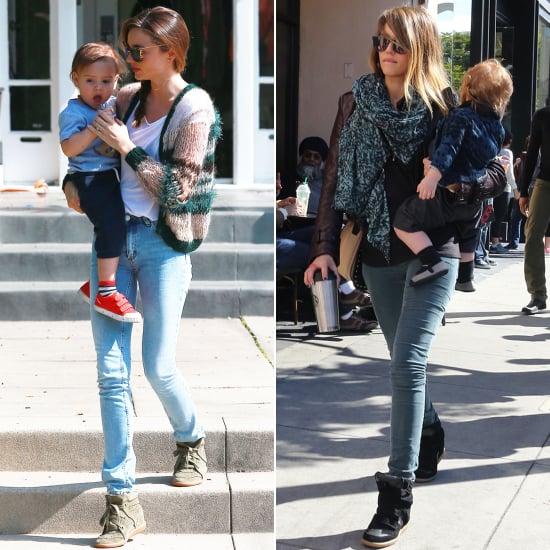 The sneaker trend has spread through Hollywood like wildfire. Miranda Kerr, Jessica Alba, Naomi Watts, Jessica Biel, and so many more of our favorite stars have wholeheartedly embraced the sporty style, and for that we're forever thankful — not only are they cool, but so comfy, too. Parisian designer Isabel Marant was at the forefront of the sneaker craze (see Miranda and Jessica rocking two of her styles above), but now there's a new sneaker king in town: the Nike Dunk Sky Hi, which Naomi and Biel have been wearing. The price point for Isabel Marant's styles are on the higher side (upwards of $500), while Nike's are more affordable (around $120). But dollar signs aside, we want to know, whose sneakers do you prefer — Isabel Marant or Nike?