Nina Dobrev [1] is known for her beautiful eyes and playful beauty style, so it's only natural that she would mix the two together and sign on to become the spokesperson for Air Optix Colors, a new line of color contacts. We caught up with Nina and her stylist, Ilaria Urbinati, at a preview of the new line of contacts in NYC to chat new Summer beauty trends, Nina's ombré hair, and what big hairstyle change she is planning on making once she wraps up The Vampire Diaries for good. (Hint: it involves a big hair trend!)
Source: Getty / Jamie McCarthy [2]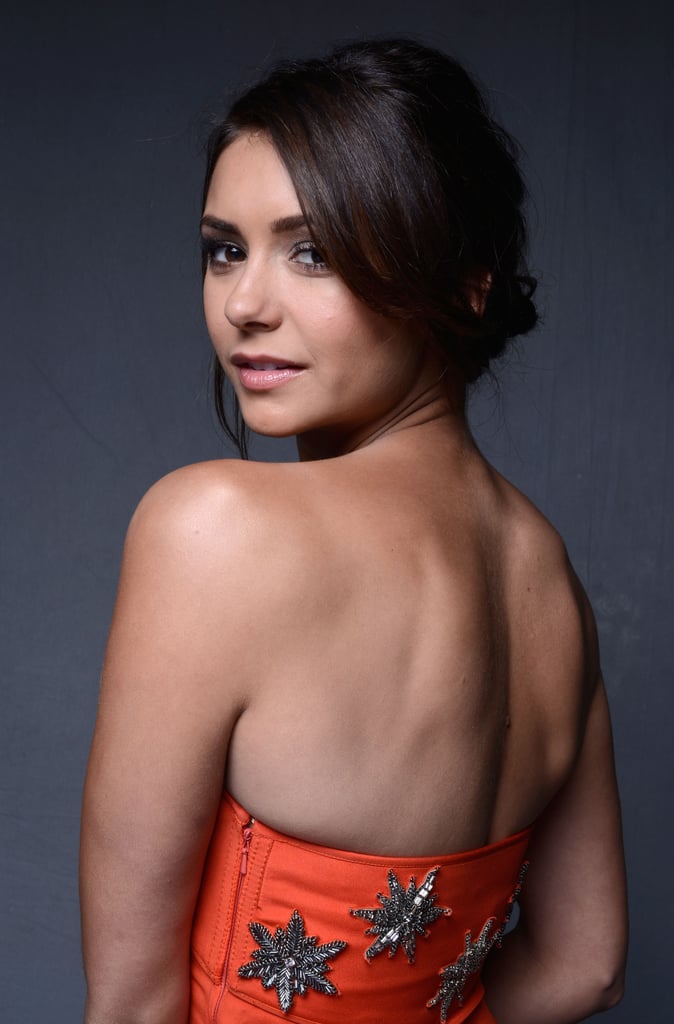 POPSUGAR: You have such beautiful eyes. How do you play that up with your makeup?
Nina Dobrev: This is the first time that I'm wearing colored contacts just for fun, as opposed to for a role or a film. The science behind [colored contacts] now is incredible. They used to be so thick, uncomfortable, and ugly — well, not ugly . . . no they really were [laughs]. They [looked] fake, and I like to look natural and subtle.
Look, I like my eyes, I like my face, I like what I was born with — it's not that I want to change that, but at the same time, I wear mascara. It's about enhancing my own features. This is why I love the Air Optix Colors and why I signed on to do this — I really believe in the brand. And in our case, for fashion, it helps with red carpets.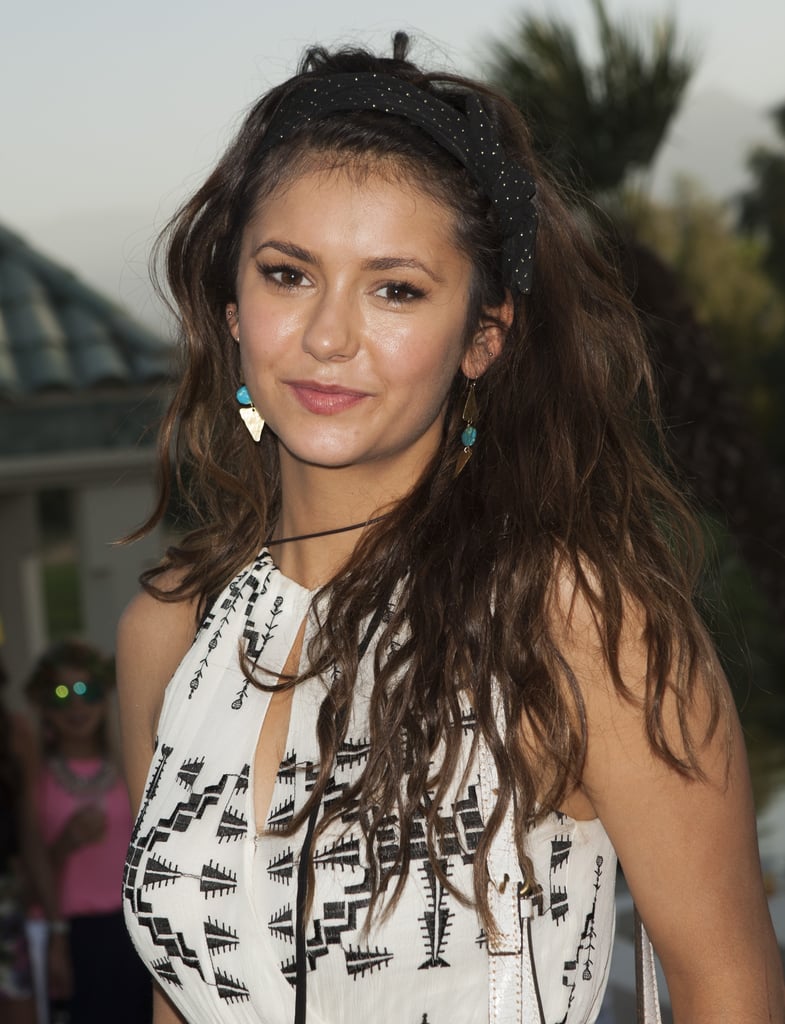 PS: Do you find that having a different eye color will change what you can wear?
Ilaria Urbinati: Absolutely! Skin tone, eye color — you take all of that into consideration. Sometimes you'll get people who are like, "Oh I can't pull off that color with my eye color, skin tone, hair color, or whatever." But these eye contacts make it fun because you can change up the outfit and what you can wear — just with a slight color change.
ND: It's subtle.
IU: It's subtle. I mean, can you even tell I'm wearing colored contacts right now?
PS: No, I really can't!
IU: Exactly, and this isn't my natural eye color.
ND: It's cool. It's fun to use it as an accessory.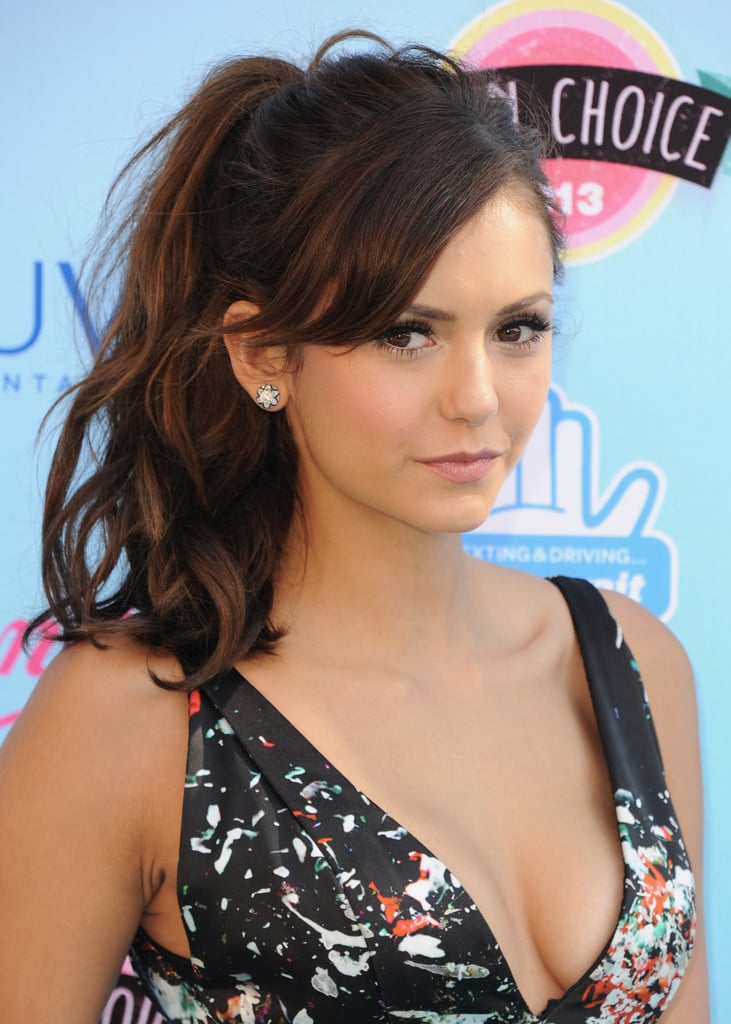 PS: Speaking of accessories and trying new things, are there any Summer beauty trends that you are looking to try, like maybe a bold lip?
ND: I typically don't do bold lips. Like I said, I like to keep it subtle — but, honestly, I love looking at people in the eyes. They are the most important thing for me. So I love lashes and waterproof mascara.
IU: For Summer beauty? Highlights! The ombré. That's a fun one. That's a fun beauty trend too. I honestly feel like these colored contacts could be a big trend too for Summer. Like, Nina, you're single! You can wear different eye colors and make outfits around them. I go home to my husband and he's like, "You have a different eye color."
ND: [Laughs] Yeah, he knows. I can trick people when I go on dates. Maybe I can use it as a way to meet new people and not get recognized.
IU: [Laughs] There you go, fool those boys!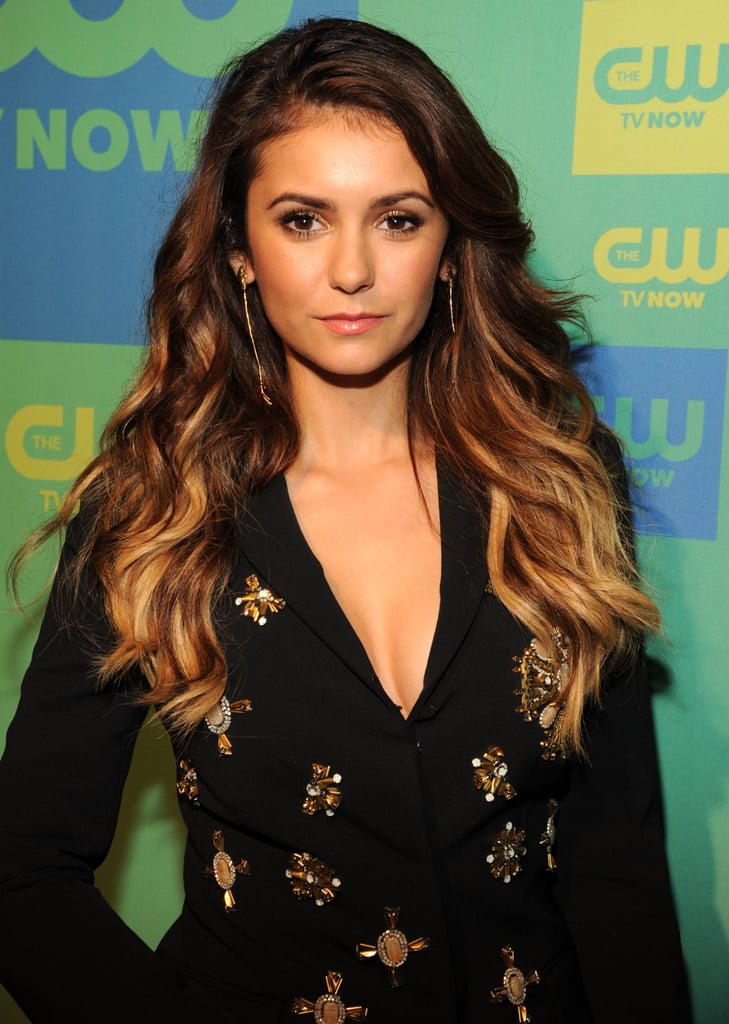 PS: Fool them! Going back to the ombré, how are you feeling about it? Are you loving it?
ND: Yeah! I mean, I wouldn't have done it before. It's a pretty severe, extreme change for me, but I did it for a role in this movie that I'm doing right now [The Final Girls]. But it gave me the opportunity to see it, and now, maybe this is something I would try for longer. I mean, I have to change it back for The Vampire Diaries, but it is kinda fun, light, and fresh.
PS: Do you think you'd ever do the lob (long bob)?
IU: Yeah, you never cut your hair!
ND: No, I'm not allowed to, so maybe once I stop the show, I'll probably chop it off.
IU: You would look beautiful with it. You have the face for it.
ND: I mean, never say never!
IU: I like it as a stylist because then you can see shoulders!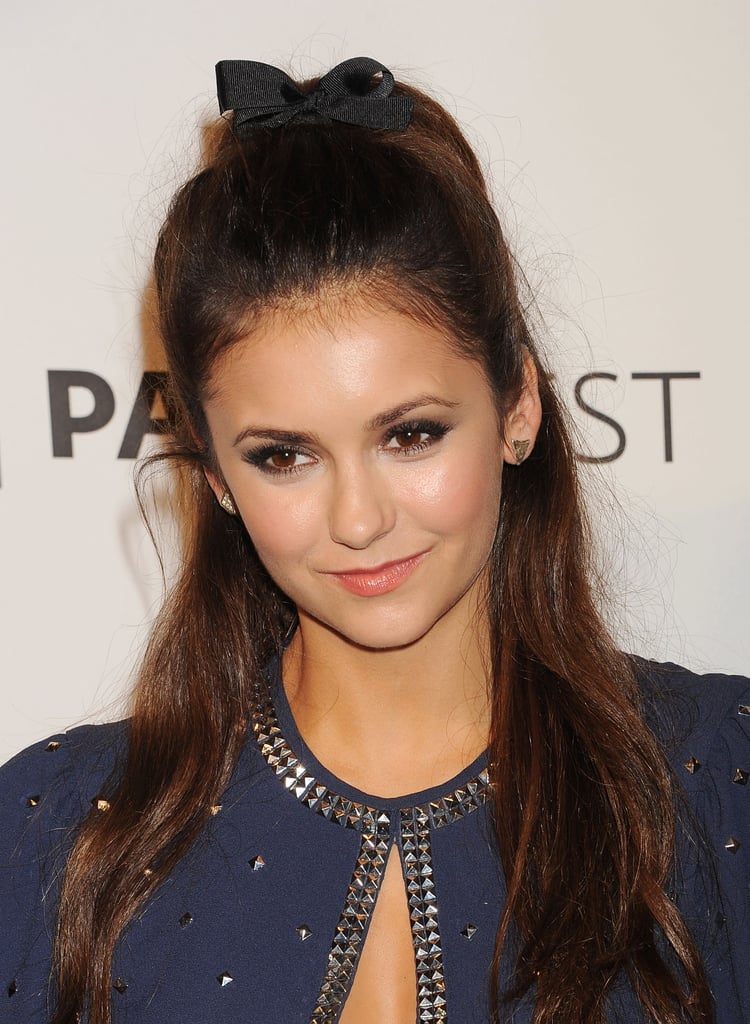 PS: You do have really good hair on red carpets, and you mix it up a lot. Do you have any favorite looks?
ND: Ilaria is really a head-to-toe stylist, so she thinks of everything — hair, makeup, outfit, shoes. So she'll send me pictures of hair and makeup when she sends me red carpet ideas. But also, my hairdresser, Riawna Capri, is amazing — she did the ombré to my hair, too. She is really creative and will come up with stuff. She's the one who invented the braid bar. I just sit back and I'm like a Barbie doll. I let them do everything.
IU: She's good because she'll let us do what we're good at, and you thrive as an artist in that way. I mean, it's still definitely a collaboration; she knows what works for her body and she has an opinion, so that still makes it fun.
PS: What's been your favorite red carpet look in recent memory?
ND: Oh, that's more for Ilaria.
IU: I like the long-sleeved Jenny Packham we did for the People's Choice Awards [3]. I also like the J. Mendel pantsuit we did at the 2013 Teen Choice Awards [4] with the paint splatters and the ponytail. It was so unexpected; every other girl was in these short little dresses, and Nina came out in a pantsuit!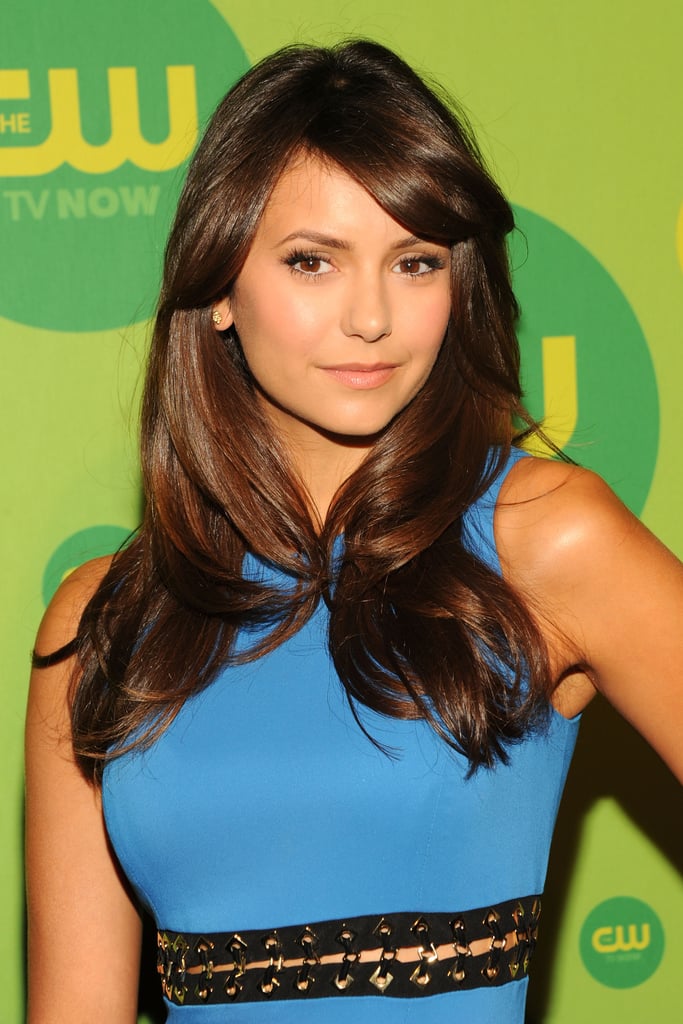 ND: What was it we said about fashion? We like to take safe risks? [Moves mic closer to her.] We like to take safe risks, everyone. Did you get that? Can you hear me? Safe risks.
IU: [Laughs] You know, you don't want to alienate people. You want people to be able to go home and try it out and set the trend.
ND: At the same time, I like to keep things classy and approachable. I don't always wear the same look — I like to take risks.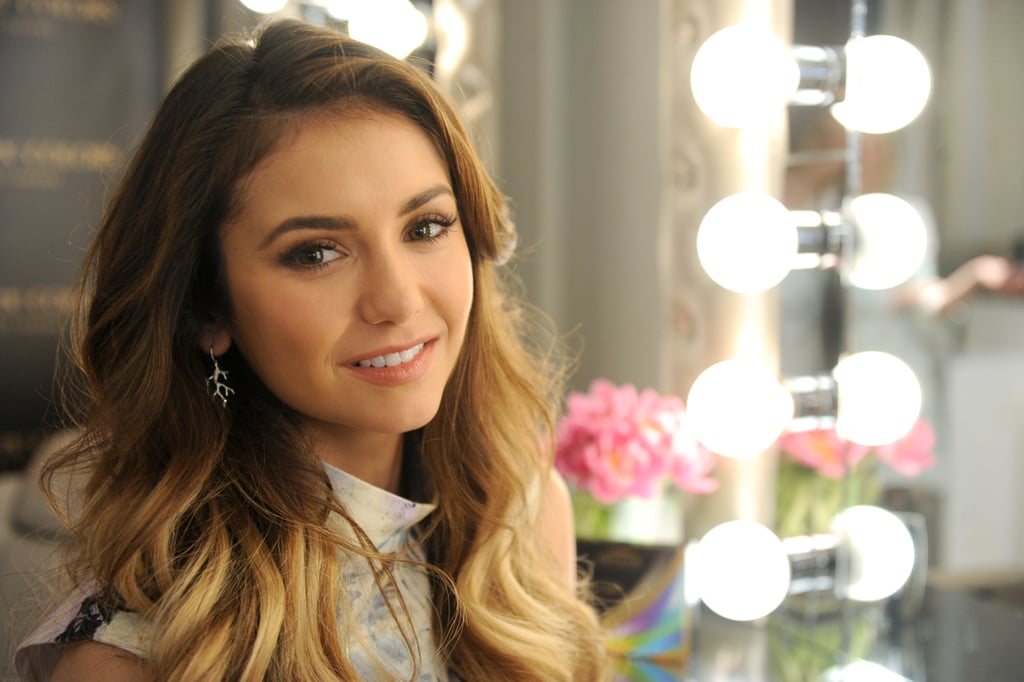 Source: Diane Bondareff for Alcon