Nine West Cameron Silver Shoes
The Secret to Making Shoes Last Over 20 Years!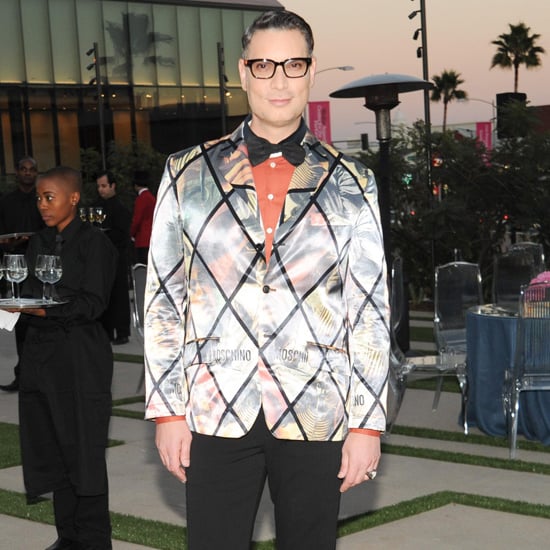 If the reputation of the storied Melrose Avenue Decades boutique wasn't proof enough that co-owner Cameron Silver knows of what he speaks, then perhaps his personal closet is: "I have over 350 pairs [of shoes] and many are one-of-a-kind or given to me by their creators." So when Nine West sought a collaboration, they certainly turned to the right man. An '80s-inspired capsule of tough punk accessories materialized, and when it launched earlier this month at LA's The Sayers Club, the designs were just as cool as could be expected from the pair.
We spoke to the visionary behind the collection to get his expert advice on vintage shopping and gleaning the most from your shoes. Read on to find out what he had to say!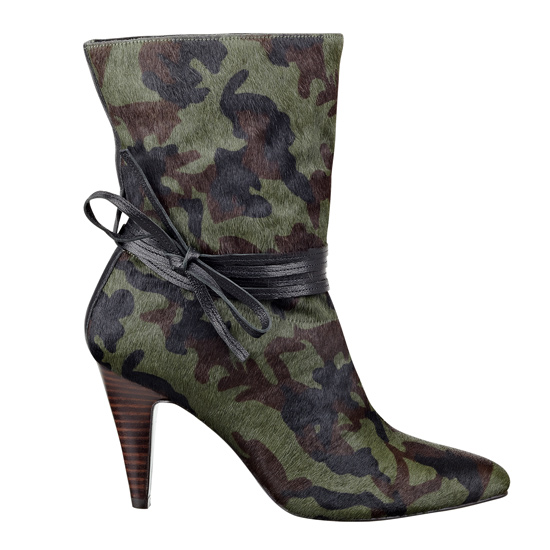 Playing Favorites

While those 350 shoes each own an equal place in his heart, one of Cameron's Nine West designs rises above the rest: "The camo cow fur boot ($149). Camouflage really never goes out of style and it matches everything — camo is the new black."

Getting Punk'd

Cameron's collection's not the only thing that got a touch of that punk edge this year, but Cameron's not surprised the movement's caught on: "I knew punk would infiltrate high fashion this season, and it certainly has been evidenced on a multitude of runways."

Bang For Your Buck

Vintage doesn't come cheap, least of all shoes. So, we needed to know Cameron's secret to maintaining his collectibles. He advised: "I use shoe trees, and I switch around shoes on a regular basis as to not wear anything down too much. Shoes are an investment, and I have some Manolo Blahniks from around 1987 that I still wear!"

Best Find Ever!

Could Cameron possibly pick his best vintage discovery? Sort of . . . "Oh, it's always the most recent. Today I edited a collection of over 800 pieces of original Franco Moschino from the '80s. I am so excited about these pieces!"

Everybody Makes Mistakes

Nobody's perfect, so what's the biggest snafu most people make when shopping consignment? "Buying vintage that looks too vintage. Ask yourself, 'Does this look modern?' Whether it's an Edwardian dress or 1990s slip gown, if it looks relevant today, and you style it in a contemporary way, it's a guarantee of looking current."

But Whatever You Do, Don't Do This

What should you never buy vintage? "Underwear for reasons I hope I do not need to disclose." We got it, Cameron!