Old Versace Ads With Supermodels 2010-05-14 09:00:22
Versace Flashback — Which Supermodel Lineup Is Most Fab?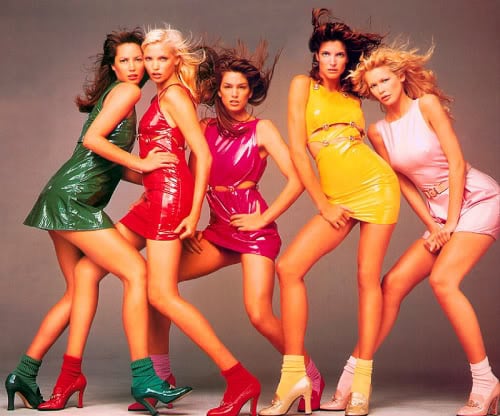 There are fashion ads, and then there are fashion ads. I remember growing up with the supermodel-infused ads of the '90s — is it bad to say those were the glory days? I mean, designers are still making statements, i.e. Givenchy's latest transgender venture, but sometimes pure eye candy is where it's at. I recently revisited these old-school Versace ads. I've been staring at them all week. Not that they should compete with each other, but a little friendly competition never hurt anyone. You have the girls — Christy, Nadja, Cindy, Stephanie, Claudia — a whole lot of legs . . . and socks! Do you prefer fruity Versace or pretty pastel Versace?