Olivia Palermo's Proenza Schouler Boots
The Look For Less: Olivia's Proenza Booties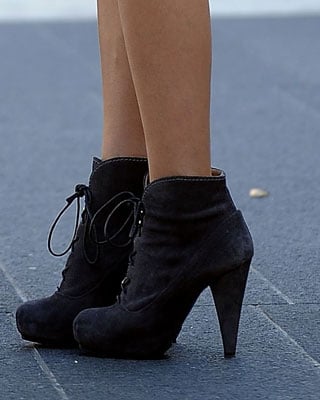 When we spotted the impeccably styled Olivia Palermo stomping around Fashion Week in these Proenza Schouler Suede Lace-Up Booties ($795), we wanted our own pair. Unfortunately, the pricey tag on the Proenzas kept us from taking the plunge, so we took our style inspiration and set off in search of a similar pair.
To get the look for less we found, just read more.
This pair of Asos Aveline Lace Up Boots ($76) is our near-perfect substitute. While they'll never be the real thing, they've got the same style we envied on Olivia — round toe, hidden platform, and lace-up detail. They're exactly what we'll be wearing with our skirts, shorts, and jeans all season.