Online Sale Alert! Spring Cleaning Sale at Buy Definition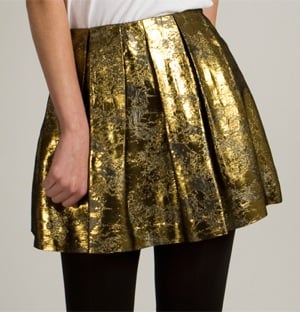 If you like to experiment and you need a good deal, be sure to check out Catherine Holstein Pleated Gold Skirt ($213, originally $426) is one of the many magnificent items. The large pleats, high shine, and short hemline make it a must-have.
For more great deals, check out SaleHabit.com!