Oscars Best-Dressed Looks 2013
Who Was Best Dressed at the Oscars? Make Your Pick Now!
Oscars night may be over, but the real competition has just begun. With the star-studded glamour of the red carpet and the more daring range of silhouettes to hit the party circuit, it's time to crown the best-dressed winner. Leading the pack, Jennifer Lawrence stood out in pale pink Christian Dior Couture, Reese Witherspoon went with sculpted blue Louis Vuitton, Jennifer Garner wowed in custom plum Gucci Première, and Kerry Washington took on coral brights in an embellished Miu Miu number. And that's just the beginning. We've selected the top 64 looks from Hollywood's biggest night, and we need your help picking the winner. Click below to play our best-dressed bracket — the stylish winner will be announced this Friday. Vote for your Oscars best-dressed pick now.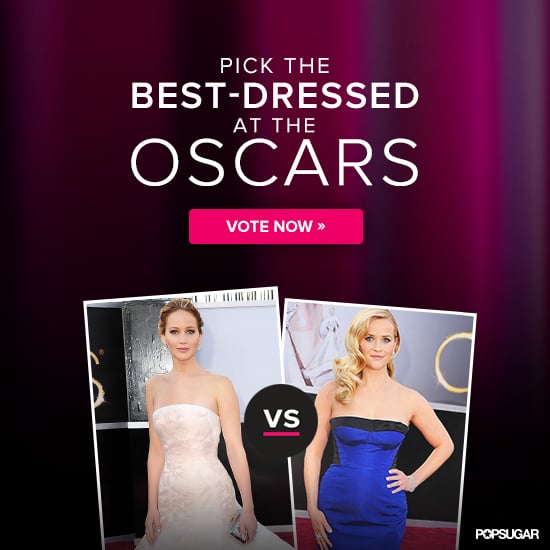 Vote now!