POPSUGAR Fashion Coverage of Fashion Week on Pinterest
Follow POPSUGAR Fashion and Beauty's Fashion Week Coverage on Pinterest!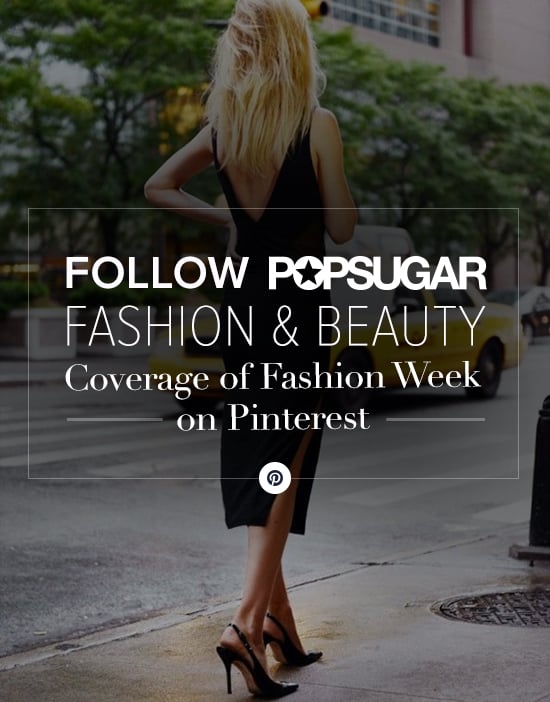 With New York, London, and Milan Fashion Weeks under our (beautifully embellished) belt, we are primed and ready to take on Paris Fashion Week — and we're taking our favorite sartorial followers (that's you) along for every stylish step of the journey. From the tents and the runways to the most anticipated parties, we're dedicated to supplying you with all, and we mean all, things Paris Fashion Week. Get your daily dose of fierce fashions, bountiful beauty trends, and star-studded front row style sets in real time by following our coverage on Pinterest, Instagram, Twitter, Facebook, and Google+. We can't wait to see you there!