P'Trique Stars in Video Campaign For The Outnet
P'Trique Wants You . . . to Help Her Get a Promotion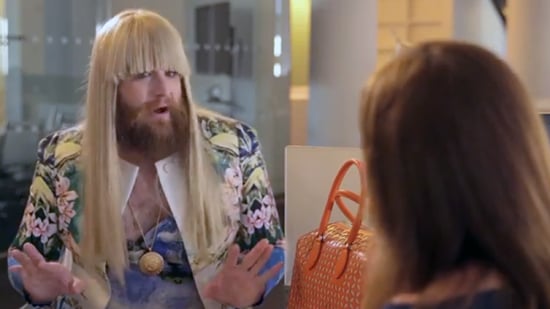 Three of the biggest forces in the digital world have joined together on a new video campaign. P'Trique (of Sh*t Fashion Girls Say fame) stars in the clips, which take viewers inside ecommerce site The Outnet. And how is the series being advertised? On LinkedIn, of course.
In the video, P'Trique is seen doing a bit of online shopping with Man Repeller blogger Leandra Medine. After getting an admonishing call from her mother for spending gobs and gobs of money online, P'Trique sets about getting a job — and a well-paying job at that. What better a place to work than the Internet's premier designer discount site?
The video, produced by Iced Media, has been making the rounds today — and more than one editor found out about it through a connection request from P'Trique on LinkedIn. She's billed as The Outnet's Style Hunter, and her profile claims that "no designer's sketch pad nor underground meeting among the titans of the fashion industry is unreachable if P'Trique's on the prowl."
A look at the video below.