Before the first model walked the runway at New York Fashion Week, the color trends for Spring 2015 were already set in stone. Or better yet, set in swatches. The Pantone Color Institute [1] announced the 10 key shades that will make up Spring's style palette, and it's looking to be a pretty cool season ahead.
"Color choices follow a minimalistic theme, taking a cue from nature rather than being reinvented or mechanically manipulated," Leatrice Eiseman, Pantone's executive director, whose team researched designer sketches and upcoming collections to create their seasonal report, said. "Soft, cool hues blend with subtle warm tones to create a soothing escape from the everyday hustle and bustle."
From aquamarine — an airy, ethereal blue – and a light coral-toned strawberry ice to the soft lucite green, notable designers are already putting these colors to use, as evidenced by this season's sketches. So say goodbye to the official color of 2014 [2], and welcome these hues into your wardrobe.
Aquamarine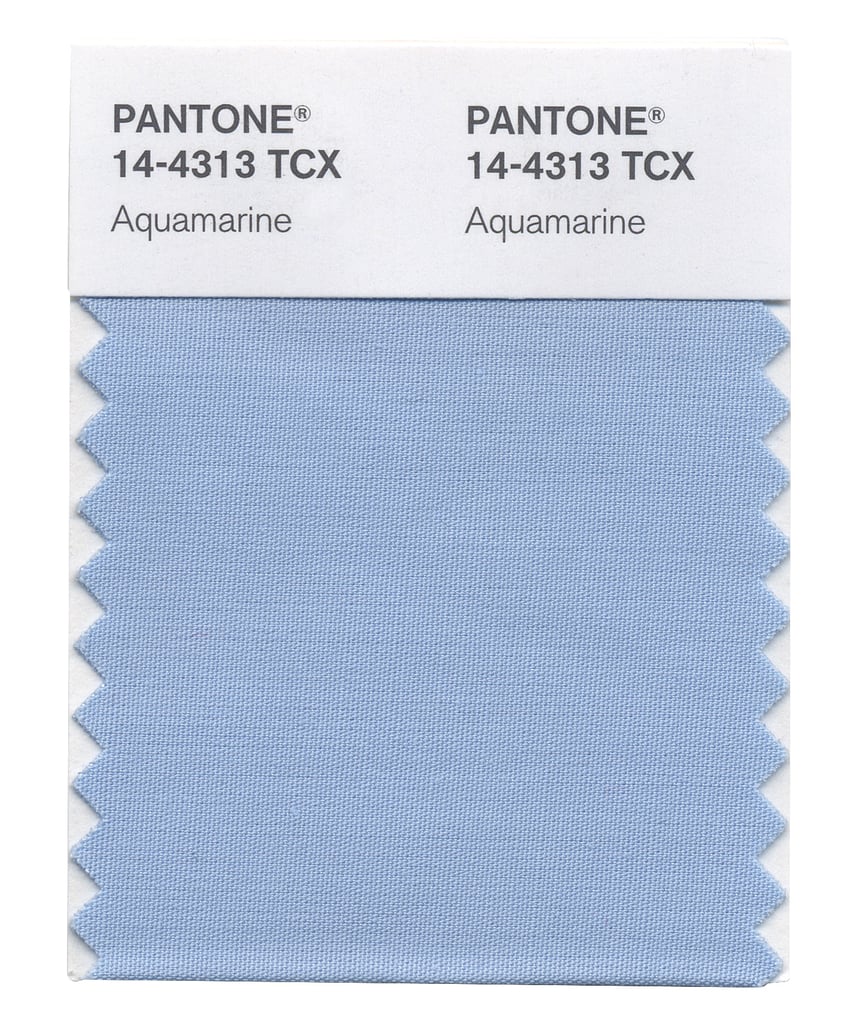 The lead color for women for the Spring 2015 season, aquamarine is an airy blue with a dreamy feel. Cool and calming, the ethereal shade has a wet and watery feel. Open and expansive, this restful blue also acts as a stress reducer.
Aquamarine: Cynthia Steffe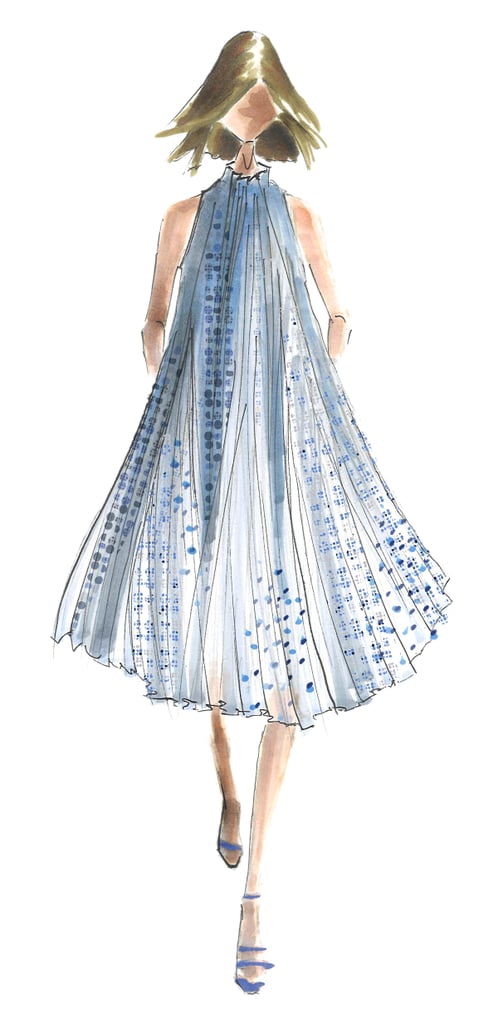 Scuba Blue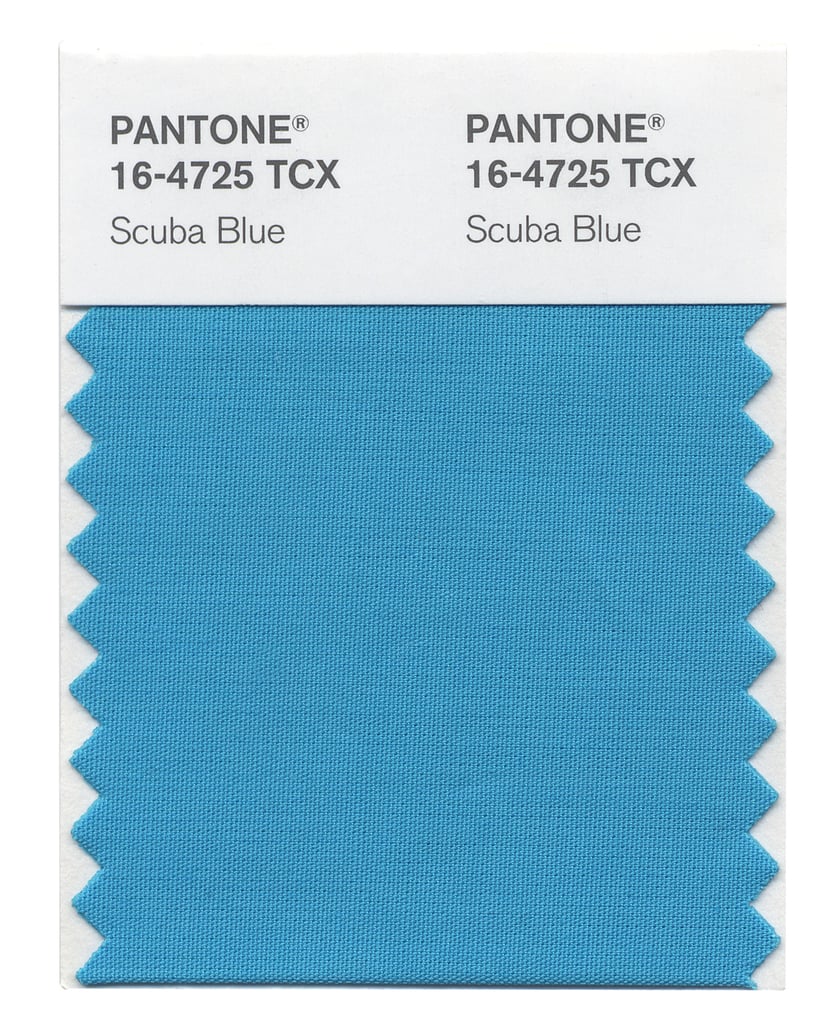 An invigorating turquoise, scuba blue conveys a sense of carefree playfulness. Even though a cool shade, the vibrancy adds a splash of excitement to the palette. It offers a feeling of escape as it is reminiscent of a tropical ocean. This stirring and energizing shade takes us off to an exotic paradise that is pleasant and inviting, even if only a fantasy.
Scuba Blue: Tadashi Shoji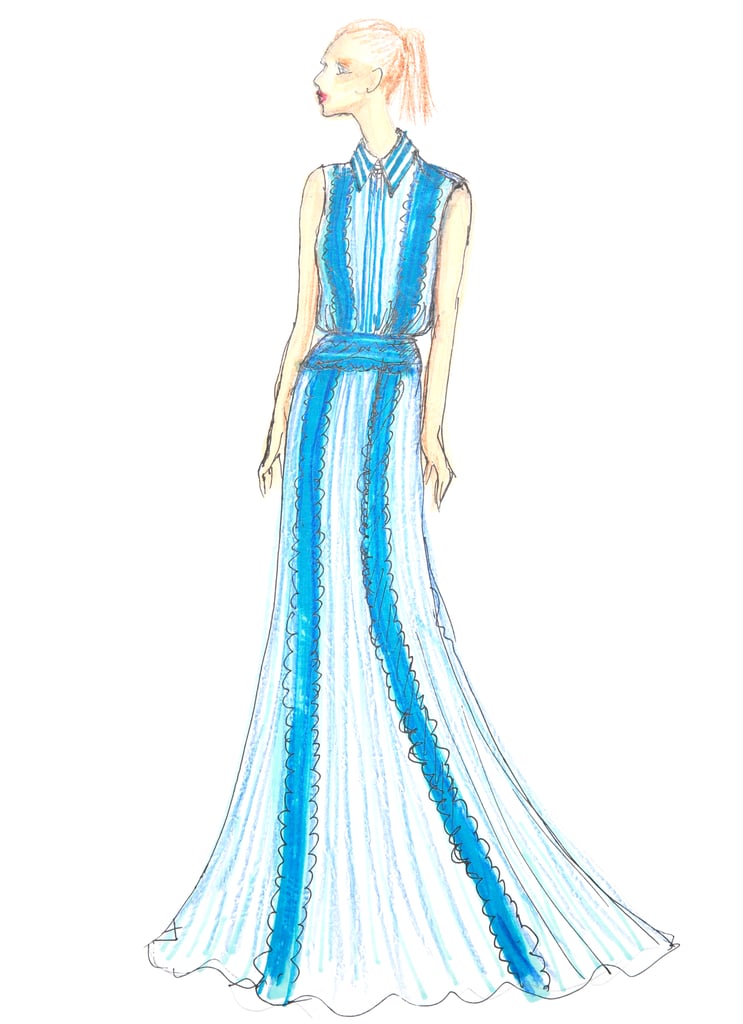 Lucite Green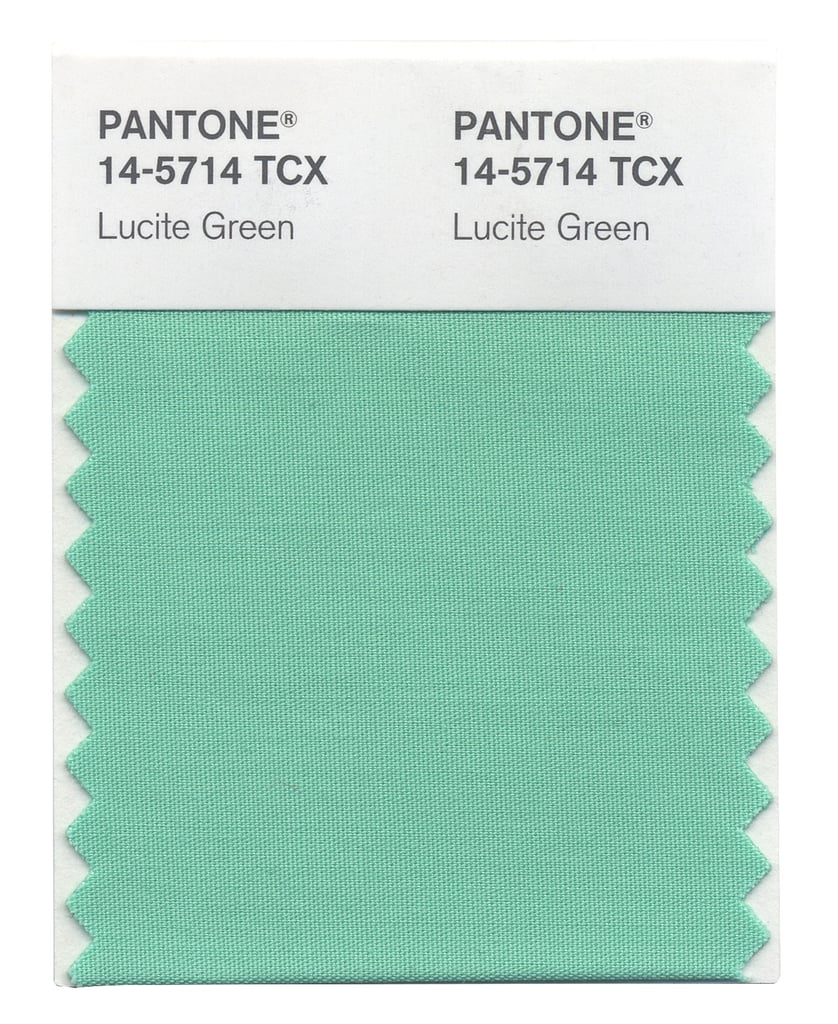 Generally not thought of as a fashion color, though it does come back from time to time, lucite green is a soothing shade whose time has really come again. Fresh and clarifying, cool and refreshing, it has a minty glow. Light in weight and also in tone, it seems almost transparent.
Lucite Green: Christian Siriano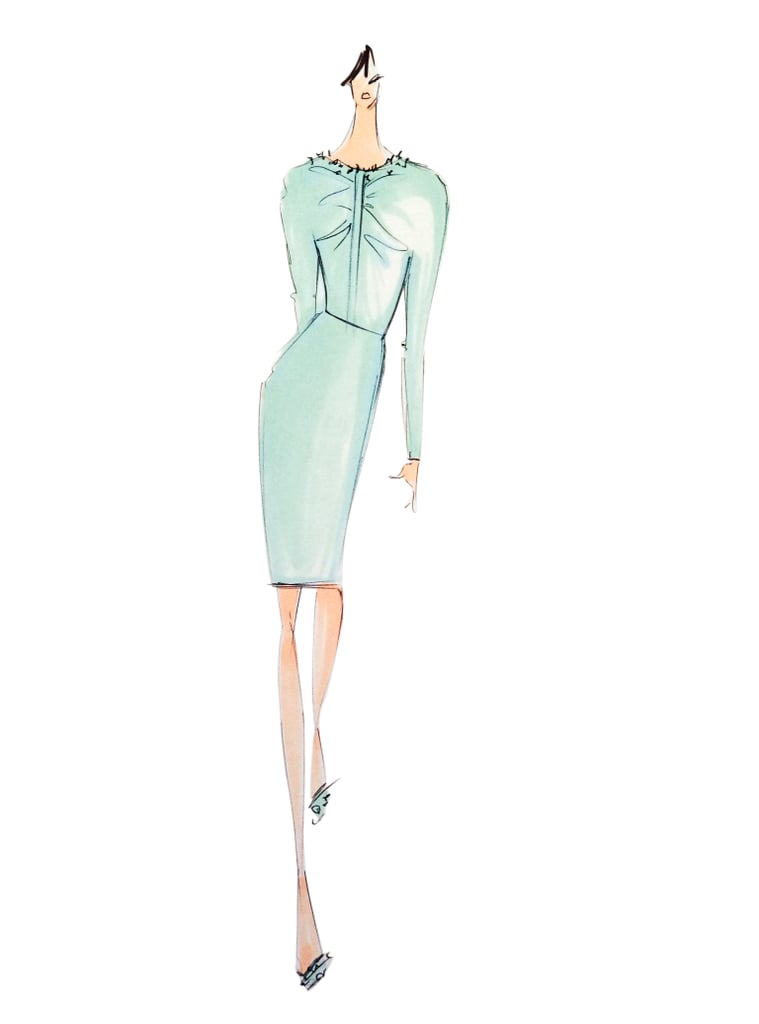 Lucite Green: Monique Lhuillier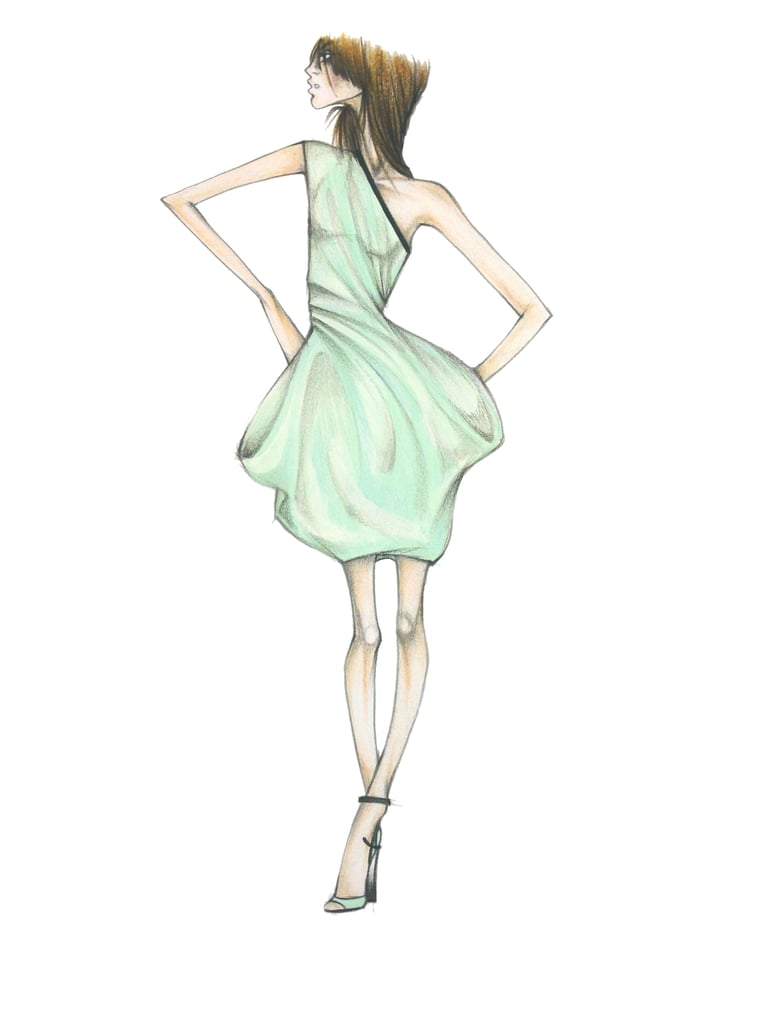 Classic Blue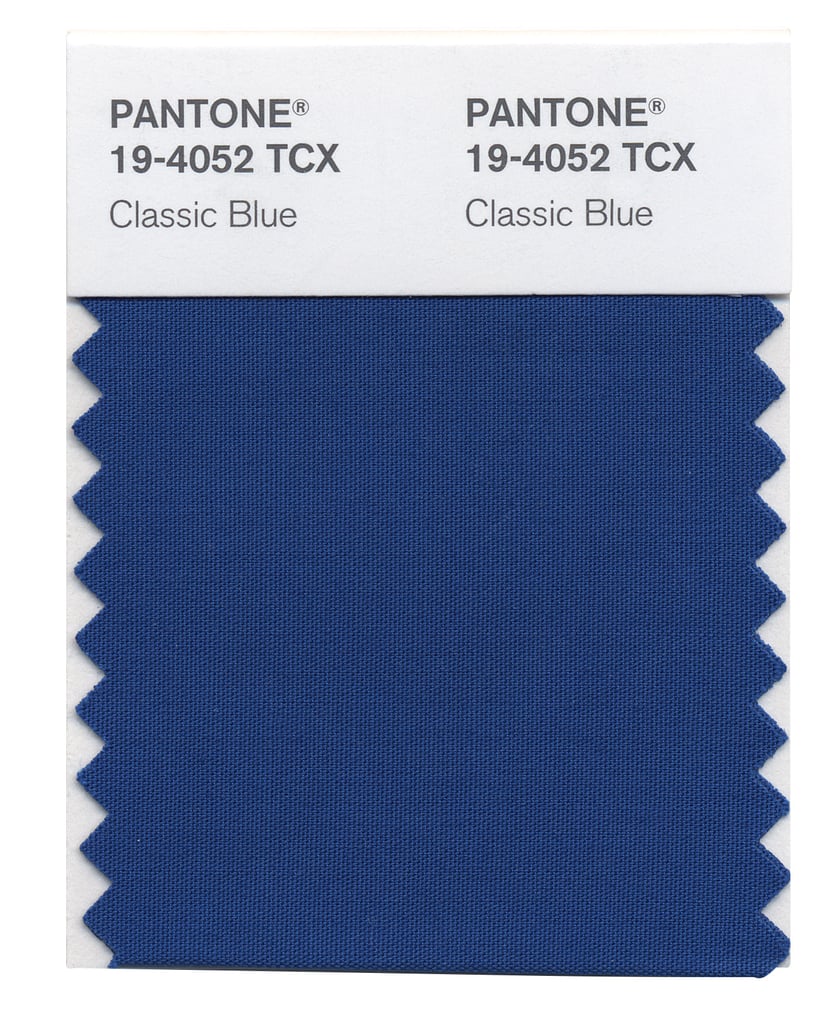 Reliable and thoughtful, this shade inspires calm, confidence, and harmony. Serving as an anchor to the Spring 2015 palette, classic blue is a shade that is strong and reliable. Just as with the sea, because of its waterborne qualities, this color is perceived as thoughtful and introspective.
Classic Blue: Whit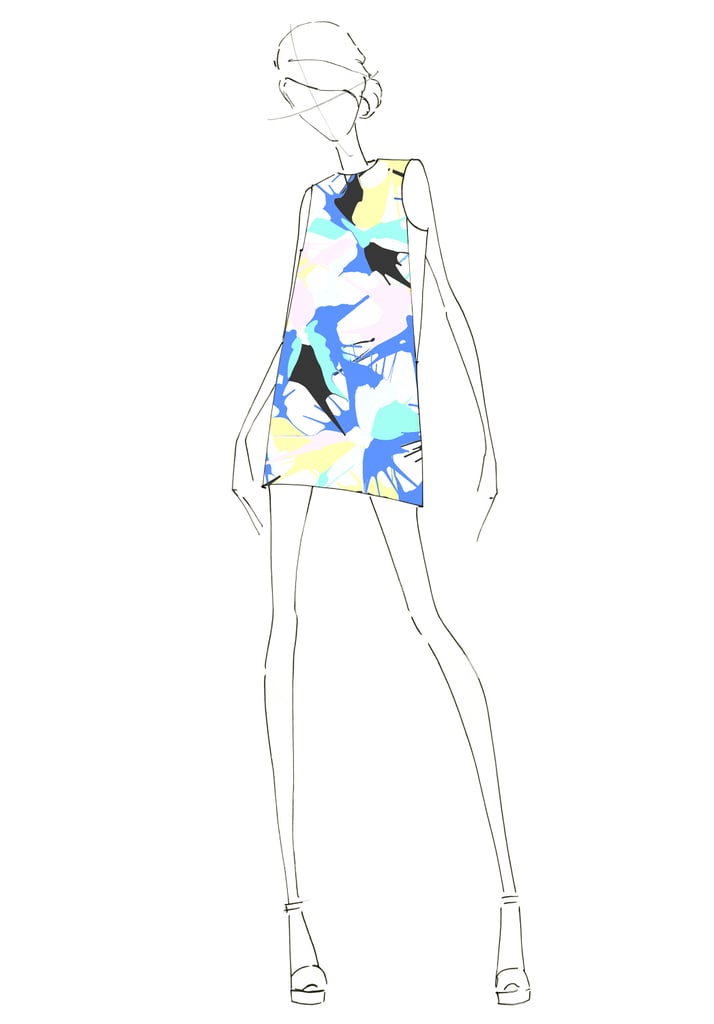 Toasted Almond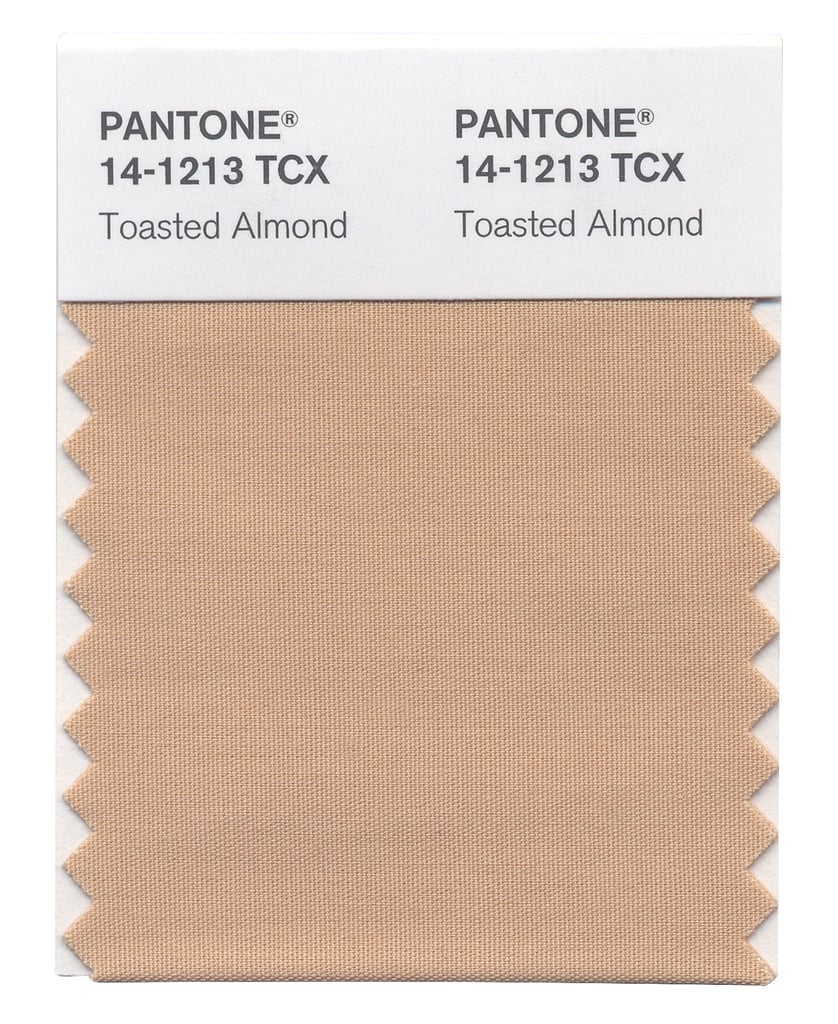 Bringing balance to the coolness of the Spring 2015 color range is this suntanned neutral. Toasted almond offers comforting warmth and is indicative of a spontaneous Spring, Summer feeling. Timeless and versatile, it is an organic shade that speaks to authenticity and all that is natural.
Toasted Almond: Nonoo
Toasted Almond: Jay Godfrey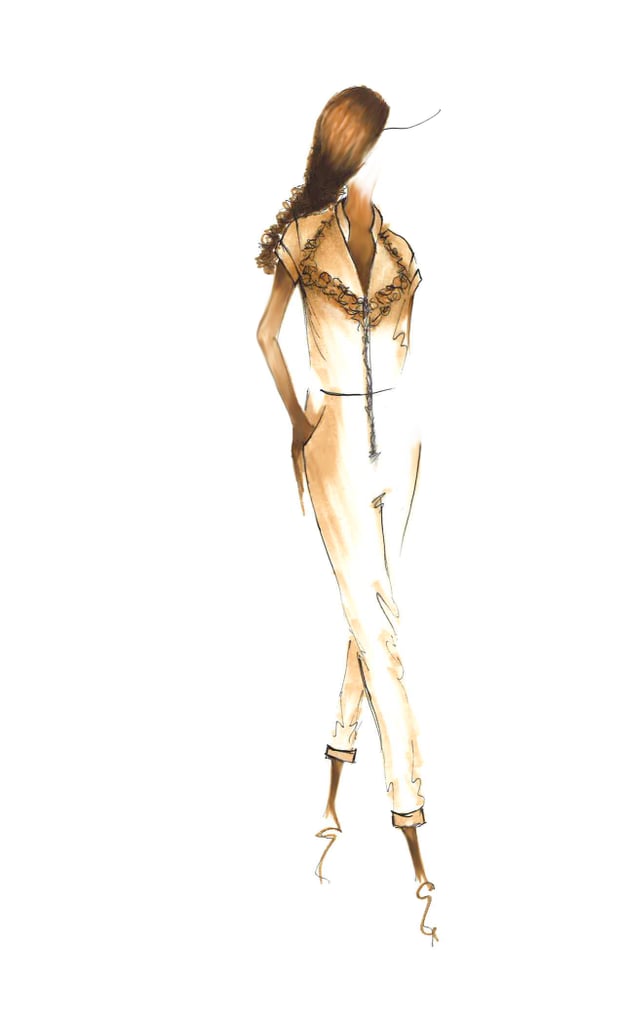 Strawberry Ice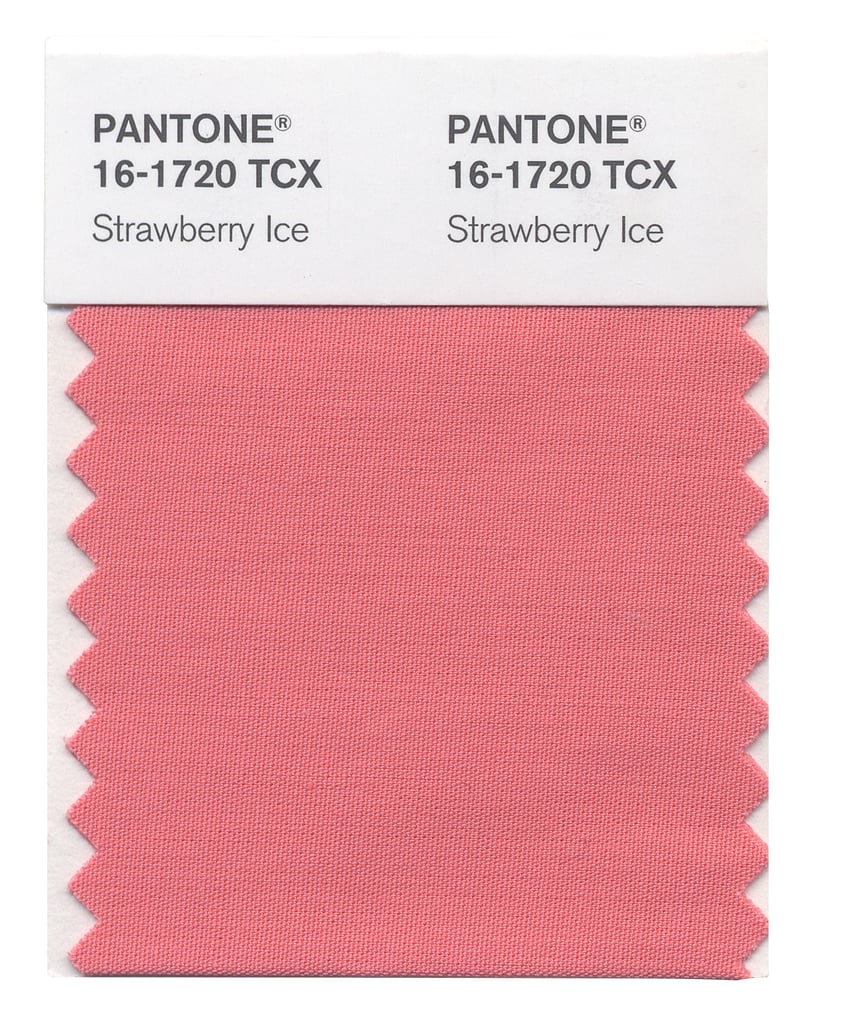 Aptly named, this color is suggestive of a cooling and refreshing delicacy, yet its warmth as a color is quite appealing. Subtle and charming and both tasty and tasteful, strawberry ice is a confection color that evokes a feeling of being "in the pink," emitting a flattering and healthy glow.
Strawberry Ice: Rebecca Minkoff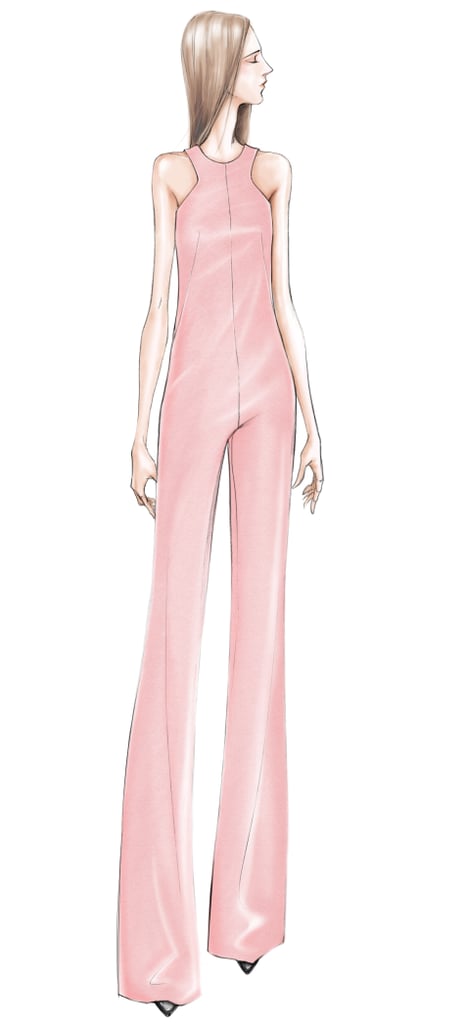 Strawberry Ice: Bibhu Mohapatra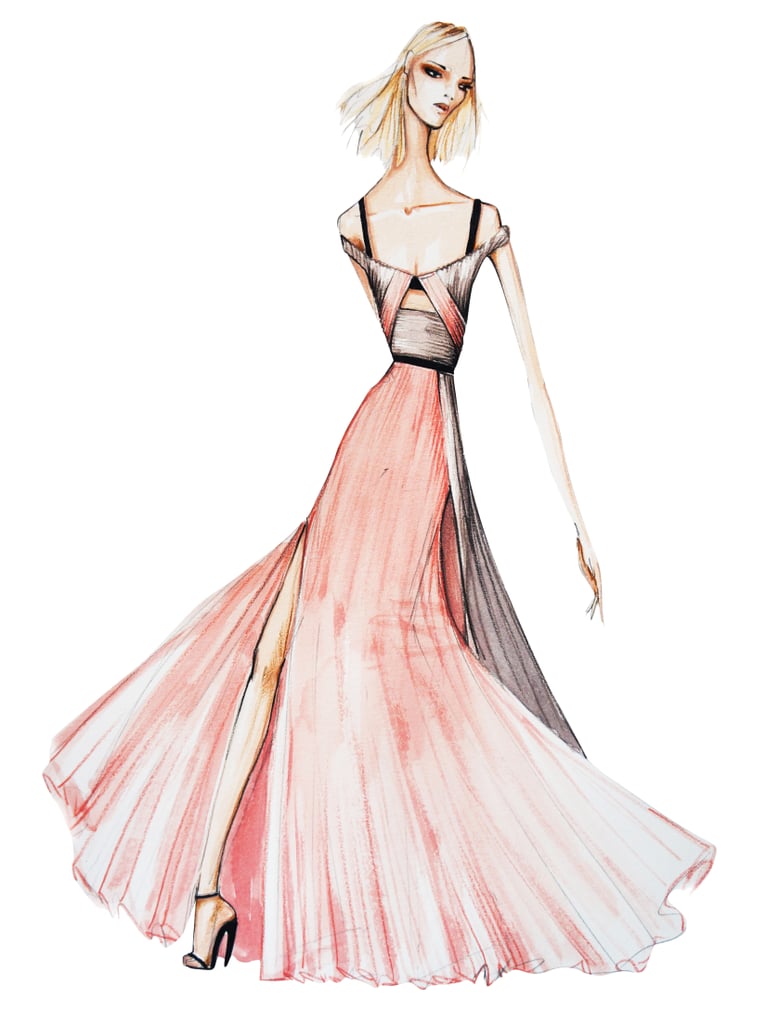 Tangerine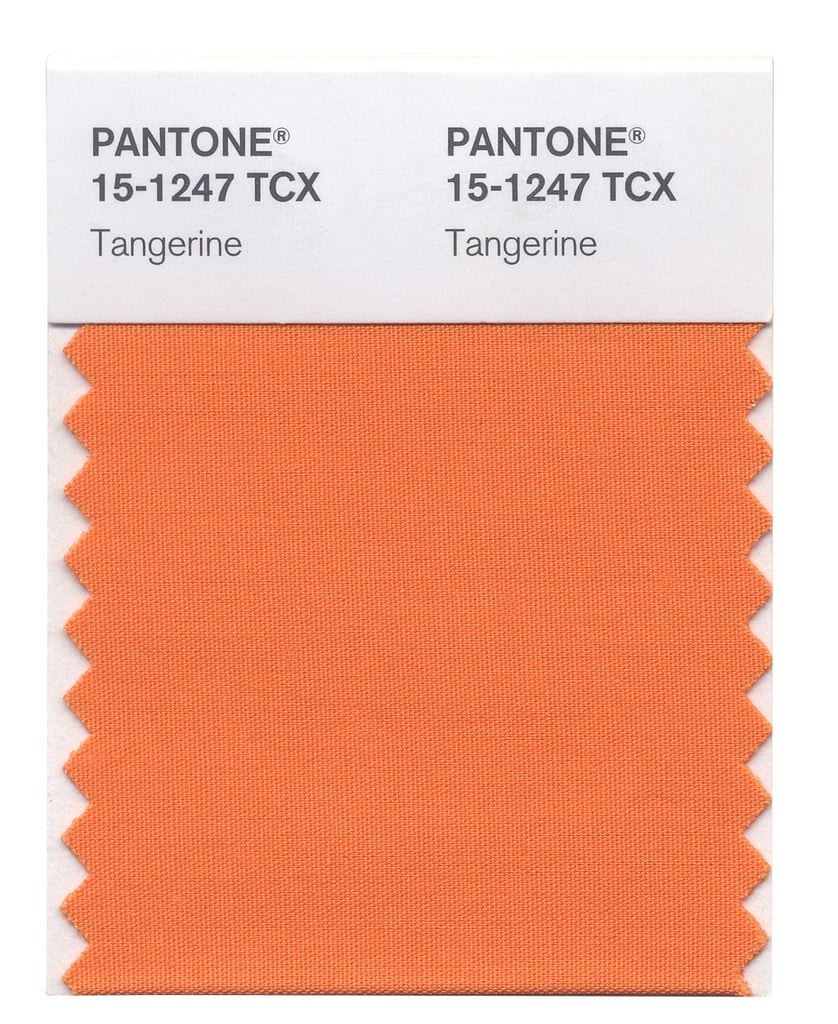 Spontaneous and gregarious, tangerine is a juicy orange shade that is energizing, yet not jarring to the eye. It's striking enough to stand on its own and adds vitality to a printed pattern. Good natured and friendly but with a tangy edge, this fun-loving color invites a smile.
Tangerine: Rachel Pally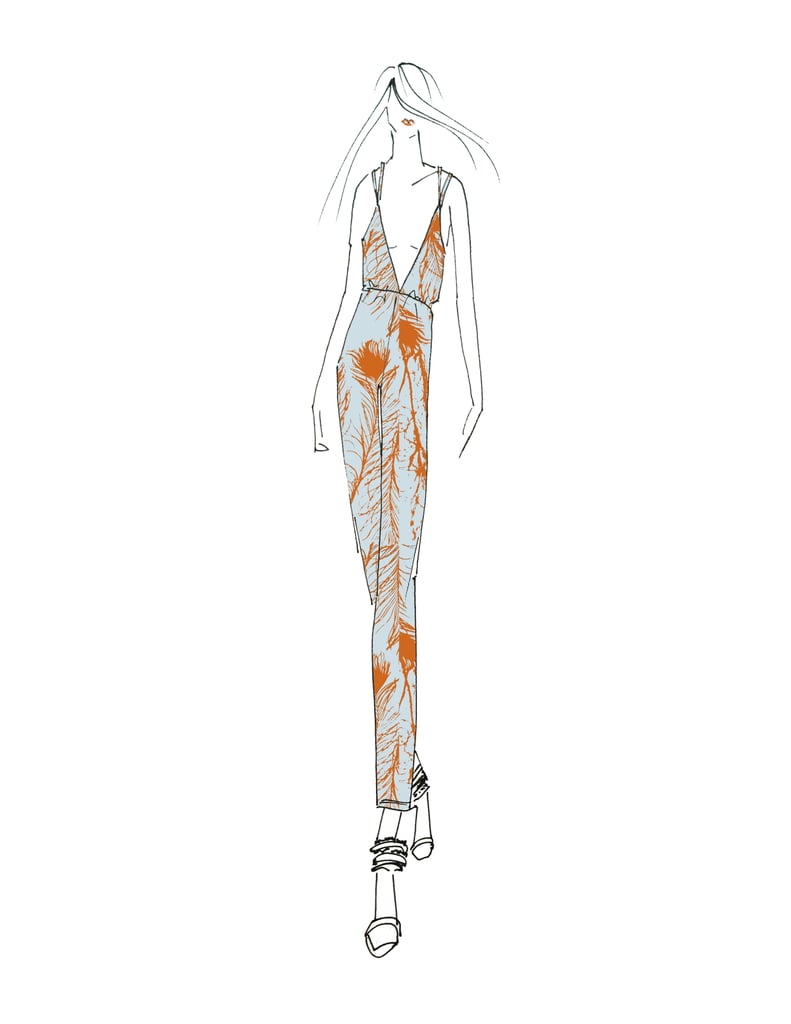 Tangerine: Trina Turk
Custard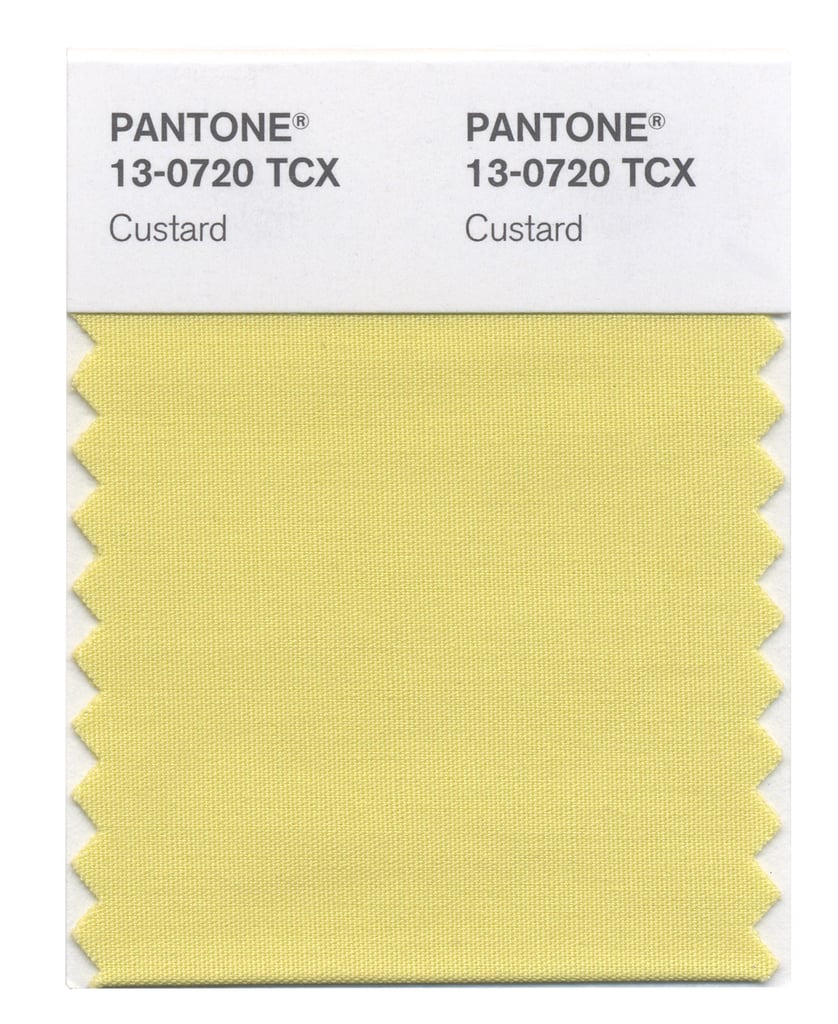 Just as the name implies, custard is a delicious and delectable yellow. Sweet and sunny, it's a cheering tone that brings thoughts of pleasant relaxation and comfort food. Engaging with its soft and mellow warmth and full of good feelings, it has an affable and easy disposition.
Custard: Nanette Lepore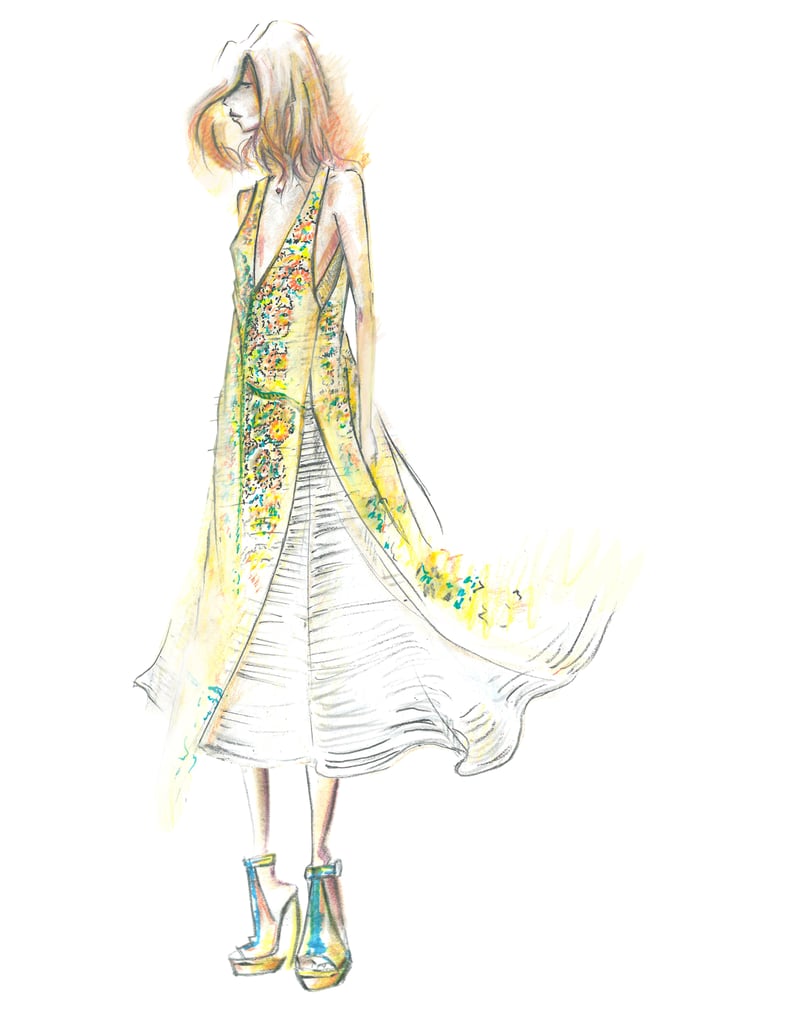 Marsala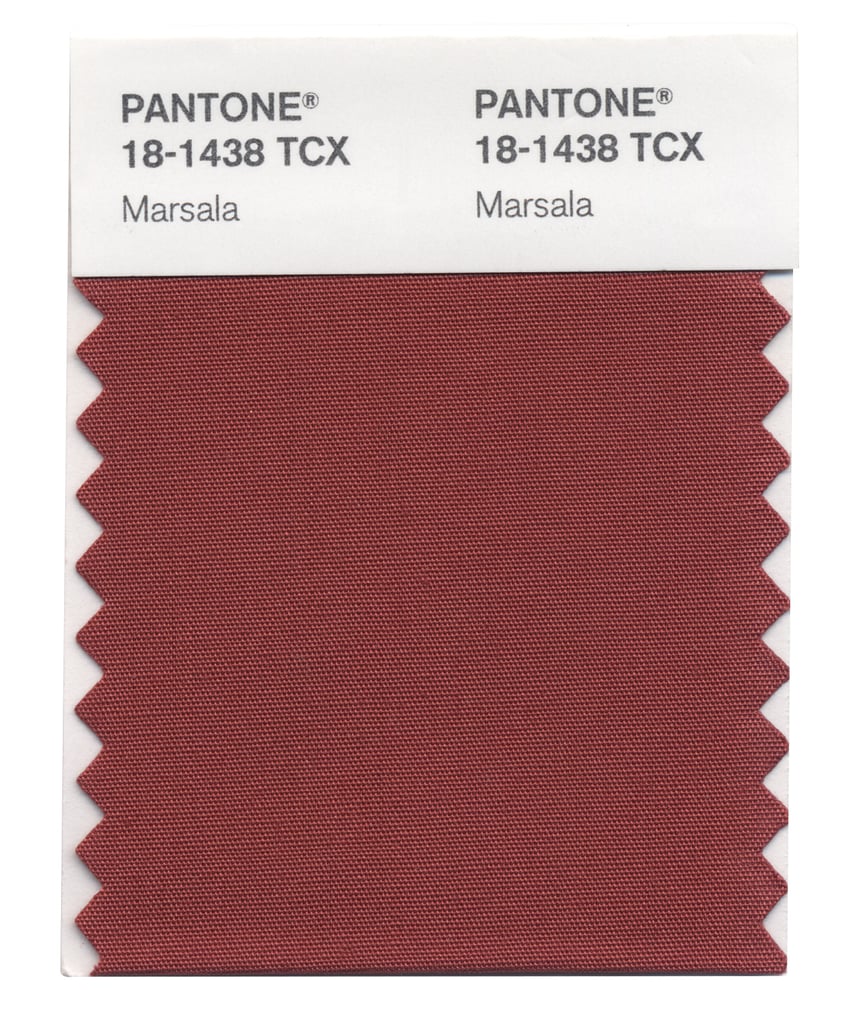 Interesting on its own and a wonderful contrast for other hues, marsala serves as the foundation to the Spring 2015 palette. Sensual and bold, it's a daringly inviting tone that nurtures. Much like the fortified wine that gives marsala its name, this robust shade incorporates the warmth and richness of a tastefully fulfilling meal, while its grounding red-brown roots point to a sophisticated, natural earthiness.
Marsala: Hervé Léger

Marsala: Dennis Basso
Glacier Gray
This is an unobtrusive gray that contrasts and enhances by bouncing off other shades without taking away from them as it slips into the background to allow other colors to take center stage. Nature's most perfect neutral, glacier gray is a shade that is timeless. Quietly assuring and peacefully relaxing, the color is, above all, constant.
Glacier Gray: BCBG Max Azria