Paris Fashion Week Diary September 2012
Bonjour! Fab's Paris Fashion Week Diary, Day One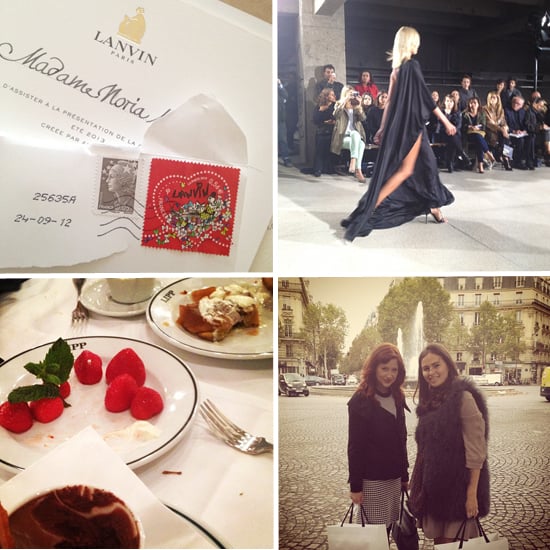 Going to Paris Fashion Week for the first time is like experiencing Christmas as a 5-year-old all over again. In other words, magical and amazing. For the next week, I'll be reporting my experiences not just from the shows, but also from the streets. And by streets, I mean Fab-style: shopping, ducking into every patisserie and boulangerie that crosses my path, and checking out what the French girls are wearing. Here are the highlights of my first day.
Keep reading for highlights and a surprise shopping gem!
10 a.m.: J'arrive!I settle into my apartment on a tree-lined street in the 17th, near the Arc de Triomphe, and check the mail for show invites. The Lanvin invite arrives in a beautiful handwritten envelope sealed with a red Lanvin stamp, of course!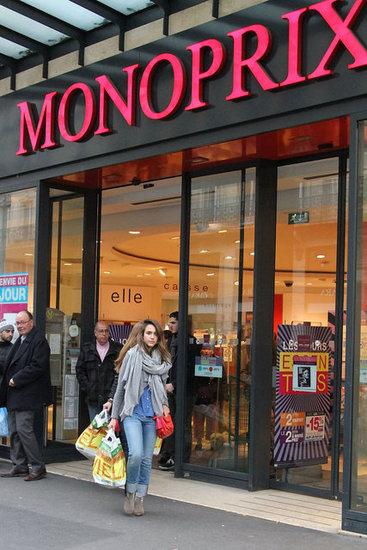 2 p.m.: Shopping: After a deep jet-lag nap, I head straight to the Monoprix, which is like a Parisian supermarket, but of course, it also sells amazing clothes, the best fleur de sel ever, and fine bottles of Bordeaux. It's my hidden gem for shopping, as well as gifts for loved ones back home. And apparently it's Jessica Alba's, too (that's her coming out of a Monoprix last Fashion Week)! I come away with an entire wardrobe for my infant son for about 120 euros, but no cheesy baby stuff here; instead, think beautiful knit cardigans and a navy peacoat. And for me? A silk chiffon lipstick-red dress that is perfectly classic and 35 euros. It's actually, truly, cheap and chic.
6 p.m.: Anthony Vaccarello Spring 2013 show. It's my first show of Fashion Week. The show is set in an open-air, all-concrete underpass along the Seine River. It's superindustrial, and actually freezing because it's rainy, windy, and about 50 degrees outside. Doesn't matter a bit, as Anja Rubik opens the show (remember she wore Vaccarello's thigh-high slit dress to the Met Gala?), followed by Arizona Muse and Cara Delevingne. It's a sexy show, of course, and closes with Anja in a flowing black dress with — surprise! — a thigh-high slit. One thing strikes me about the front row: almost everyone is in black. You can see the whole collection here.

8 p.m.: Dinner. There is only one thing I love as much as fashion, and that's food. Christina Perez, Fashionologie's editor, and I head over to Brasserie Lipp, a Parisian classic that's over 120 years old. It's great for people-watching — I submit for evidence this shot of Kate Moss leaving Lipp last year. We sit in the front and order frisée aux lardons and a kir maison while we plan out the week. Then, in walks a bevy of models including Constance Jablonski and Jacquelyn Jablonski (not related). Did they order chocolate mousse, sugared strawberries, and apple tart for dessert like we did? Probably not, which makes us happy to be editors and not really big models. Wink, wink.

Come back for tomorrow's report — I'll be interviewing Isabel Marant at her new Paris store, doing some shopping for a warm coat (what was I thinking not packing a coat?!), shooting some street style, and attending the Dries Van Noten show. And of course, there will be food, most likely pastries. If you want the action right away, be sure to follow FabSugar on Instagram.