Paul Deneve's Fashionable Influence at Apple
Executive Decisions: 6 Things Former Saint Laurent CEO Paul Deneve Should Do at Apple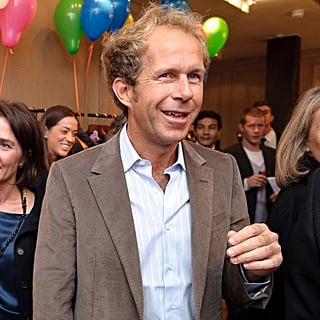 Saint Laurent CEO Paul Deneve will end a 15-year stint working in the fashion industry when he joins Apple as a vice president in September.
And while there's no official word yet on what his role will be there (a statement from the company says he'll work on unspecified "special projects"), it's hard not to believe his experience at brands like Lanvin, Nina Ricci, and Courreges won't get put to good use. Herein, a few fashionable things we'd love to see Deneve get done at Apple.
Designing eyewear and watches

With Google Glasses quickly becoming the latest high-end tech accessory, it's only a matter of time before Apple and other technology firms start working on competitors. There have also been rumors that Apple is developing a wristwatch to complement its stable of other iDevices — and Deneve's experience selling luxury goods can only help the company position both of those products.
Giving Apple employees better uniforms


Apple sells luxury goods, and while its global stores are sleek and elegant spaces, its employees generally wear simple tees. And while there's nothing like a good t-shirt, a more polished range of options would be a definite upgrade.
Creating a sleeker in-store experience


In fact, a more polished atmosphere at Apple stores in general would be a welcome change, too. If you go to a high-end store and spend upwards of $2,000 on, say, a leather jacket, it's not unreasonable to expect a high level of customer service. But between the sometimes long wait times for available spots at the Genius Bar to the throngs of tourists who can get in the way of serious shoppers, spending high amounts at Apple doesn't always guarantee a great experience.
Infusing more color into products


Black and white will never not be chic, but the limited number of color options for Apple products can at times be a bit uninspiring. We hope Deneve's experience giving customers a wider range of fashionable alternatives will trickle down into Apple's popular devices — how amazing would it be to buy a floral iPhone inspired by the recent couture collections?
Soliciting more faces for ad campaigns


With the exception of those disembodied hands clicking through iPhone apps, Apple doesn't really include many people in its advertising. Perhaps Deneve will take a page from Slimane's advertising handbook and enlist models like Saskia de Brauw and Cara Delevingne or celebrities like Beck to lend an extra layer of cool to its products.
Introducing a signature look for Tim Cook


Apple cofounder Steve Jobs was known for his uniform of Issey Miyake mock turtleneck sweaters, but his successor Tim Cook doesn't really have a signature style. Deneve, who is a sharply dressed man himself, might do well to influence his new boss into a chicer wardrobe.
Source:
Getty
; Campaign photo courtesy of Saint Laurent