Paula Patton Style
Paula Patton's Style: She Shares Her Top Colors, Go-To Pieces, and More
No matter what she's wearing, Paula Patton's style is always sophisticated with a sexy edge. She shows just enough skin but still leaves lots to the imagination, which we love. While promoting her latest project, Pepsi NEXT, Paula dished all about fashion. Here is how the actress describes her own style: "My personal style is quite eclectic. I like to dress according to the mood I'm in or how I feel like expressing myself depending on what I'm doing whatever day or night," she told us. "I tend to like clothes that accentuate the feminine form and are unique but still somewhat classic."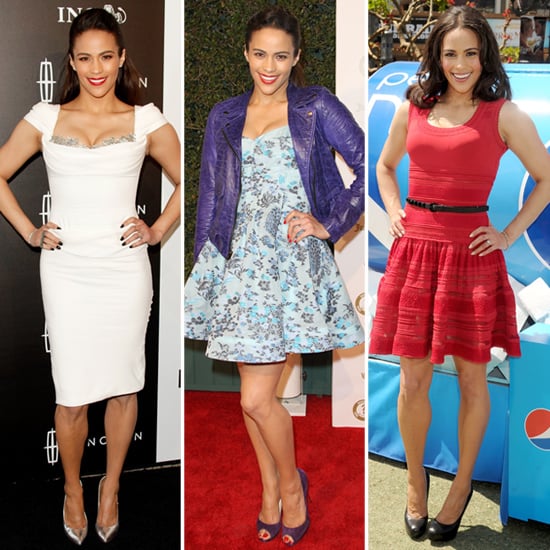 To hear more from the actress about her favorite colors and go-to pieces, read more.
When it comes to color, Paula knows what she likes. "I love color! I'm really feeling all these bright yellow, blue, and pink neon colors for Spring, but no matter what the season, red is a color I'm always drawn to," she said.
As for the go-to pieces that she always reaches for? "During the day I love these red silver studded Christian Louboutin flats or my black leather high-top Converse," Paula revealed. "I also love and often find myself wearing my black suede-with-silver-detail motorcycle jacket and my black high-waisted J Brand Maria jeans. I also love Dannijo jewelry; it's so cool and colorful, and can make any plain t-shirt or simple outfit look that much more unique and fabulous."