Peter Som Will Present a Digital Fashion Show For Fall 2013
Peter Som's Fall 2013 Show Will Happen — and Everyone Can Watch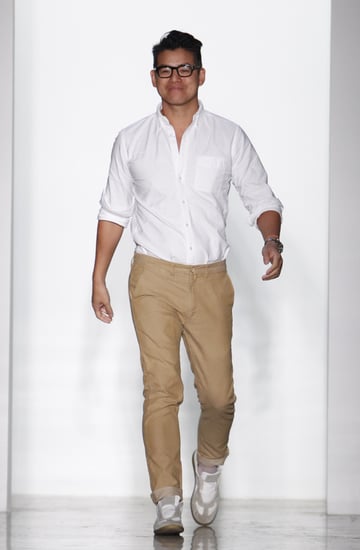 Fashion is a fast moving industry, and never has that seemed more apparent than in the last couple days. Actually, scratch that. Never has that seemed more apparent than just this morning. First came news that Betsey Johnson — who had previously said she would not put on a show this season — had "changed her mind." Now there's news that another designer's reportedly canceled show will go on as usual. Sort of.

According to a press release, Peter Som will present his Fall 2013 collection the day after next month's New York Fashion Week wraps, but the show won't take place in real time or in front of a live audience as per usual. Instead, Som will be streaming his show digitally, and in doing so is joining the growing legion of designers who are foregoing classic runway formats for online shows. Other brands to have gone this route in the past include See by Chloé, Pierre Balmain, and ICB by Prabal Gurung — and all shows have been largely regarded as successes.

And why not? The digital format not only allows the industry a little breathing time during a frenzied week, but it also offers a great alternative to designers who may feel strapped by the burden of putting on a traditional show. "It's designed to fall into a budget bracket that is between a static presentation and a full runway show," KCD co-president Ed Filipowski told Vogue UK, in regards to the burgeoning trend. "We're trying to fill a gap; to provide a service and create something in addition to what is already available." With today's designers juggling collaborations, reality TV, cosmetic launches, and mainline collections shown four times a year, it's easy to understand why a digital show would be very appealing.

But this season, that appeal is going mass. For the first time, it won't just be industry folk who can log on to watch the show. Nope, this season everyone and anyone who wants to can have a virtual front row seat. "The log-in response from non-invitees was tremendous and as it continued to grow with each digital show," Rachna Shah, digital managing director of KCD — the agency at the forefront of putting on this kind of show experience —  explained in a press release. "It became necessary to respond to our client's request to open the platform's doors wider for greater exposure."

Peter Som's Fall 2013 digital show will stream on Friday, Feb. 13 beginning at 9 a.m. EST on digitalfashionshows.com. Viewers will also find information about the collection, including an interview with the designer, and backstage beauty shots. Other designers who are showing digitally this season include Alexander Plokhov (Feb. 9 at 10 a.m. EST) and Pierre Balmain (Feb. 8 at 9 a.m. EST).