Petition Against John Galliano Class at Parsons
Petition Asks Parsons Not to Run John Galliano's Class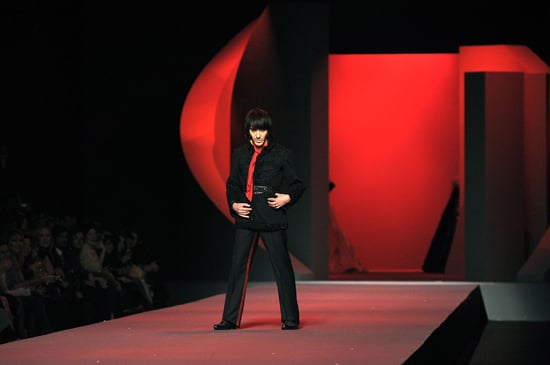 While some in the fashion industry might have reacted with excitement to the news that John Galliano will teach a course at Parsons, not everyone is so overjoyed. An anonymous person claiming to be a student at the school has started a petition asking for the three-day class to be canceled.
"We do not want money from our tuition going to this kind of person," the author of the petition wrote on Change.org. "We feel like we've been slapped in the face by our school. There should be no room for this kind of person as a staff member on the faculty at Parsons."
The petition makes repeated references to the anti-Semitic remarks that got Galliano fired from his position as artistic director at Dior in early 2011. "Hiring someone who has made such horrific comments shows that the school values Galliano over their entire Jewish student body," the petition reads. "It shows they value him over their students' respect, peace of mind, and heritage."
So far Parsons has made no comment on the petition but called Galliano "an unparalleled living legend capable of blending and blurring the traditional boundaries of practice" when it announced the class to its senior students and staff over the weekend. The seminar is entitled "Show Me Emotion."