Phillip Lim Designs T-Shirts for Nordstrom 2010-03-29 10:00:08
Phillip Lim and Nordstrom Team Up For Charity Tees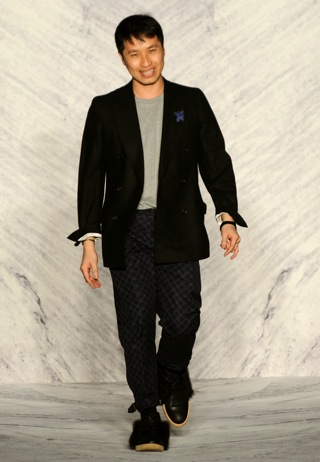 Phillip Lim is the latest designer creating for a cause. He has teamed up with Nordstrom to design a limited-edition line of tees in time for Asian Pacific American Heritage Month in May. "The t-shirt design is my signature in repetition like a graphic print. It's simple, but acknowledging my full name was a part of growing up as an Asian American and accepting the two cultures that I am a part of. This is a cause that's personal to me, and I hope that in my small way I am able to contribute to this great program," Lim said.
Beginning May 1, score one of Lim's tees at 16 Nordstrom stores, as well as online. Proceeds from the $85 tee will go to OCA, an organization dedicated to Asian Pacific American youth and their communities.
For a list of Nordstrom stores that will carry the tees,
.
The Grove at Farmer's Market, Los Angeles
Brea Mall, Brea, CA
San Francisco Centre, San Francisco
Valley Fair, San Jose, CA
South Coast Plaza, Costa Mesa, CA
Fashion Square, Scottsdale, AZ
Fashion Valley, San Diego
Mall of America, Bloomington, MN
Michigan Avenue, Chicago
Pentagon City, Arlington, VA
Roosevelt Field, Garden City, NY
Downtown Portland, Portland, OR
Ala Moana Center, Honolulu
Topanga Plaza, Canoga Park, CA
Downtown Seattle, Seattle
Village of Merrick Park, Coral Gables, FL