Phillip Lim on His Target Collaboration
The Underwear in Phillip Lim's Target Collab "Tickles His Fancy"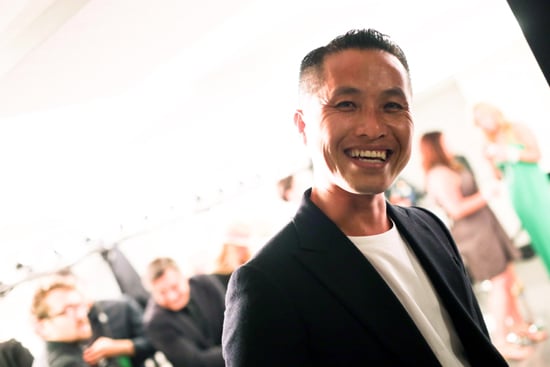 Phillip Lim has been saying for months that his collaboration with Target was designed for modern people on the go. And while he told us picking a favorite piece from the offering would be "like picking a favorite child," he's pretty pleased with the undergarments.
"I think what tickles my fancy now is all the grab-and-go packs," Lim said at a preview of the collection on Monday. "You know, cause, it's like, literally, I use it myself. Boxers, briefs, t-shirts, and socks that all match. I think that there's something very luxurious about having things that match. And it's easy to pick the first thing to put on, but sometimes it's about the initial thing you put on."
Lim also talked with us about the challenges of designing for Target, and how he referenced his own history while offering his customers something new. Read on for more of Lim's thoughts on the collaboration.
POPSUGAR Fashion: So many collaborations drill down to just dresses, but you actually have a lot of pants here, just like with your ready-to-wear collection. Why was it so important for you to reflect that tendency here?
Phillip Lim: I think that in any collaboration, the success of it is authenticity to the brand. And I think that historically, if you look at my brief history, it's about tailoring. I think a pantsuit for a woman is as powerful as a beautiful dress. Not to negate any of them, but I think that it was really important to showcase a modern-day woman and a modern-day man. I didn't want this collection to be a capsule of dresses. It had to be a lifestyle. It had to be a modern-day wardrobe for citizens on the go.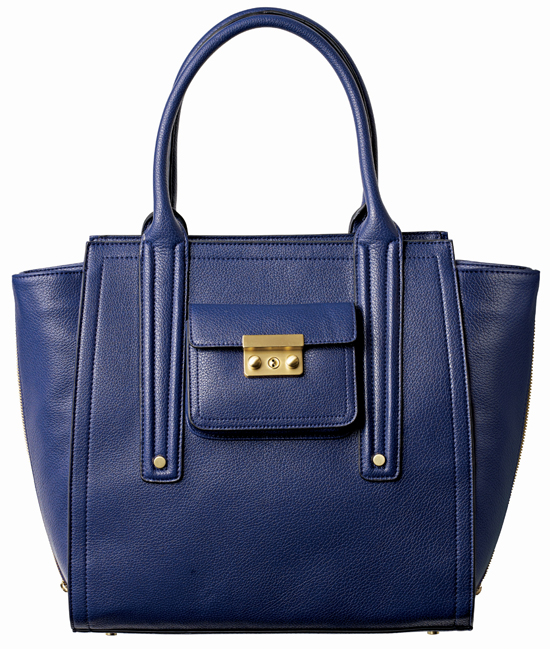 PSF: How did you manage to offer something new while still making this collection feel like something you designed? The bags, especially, feel like your bags but have slightly different shapes and treatments.
PL: That's the dance, isn't it? It has to be familiar but different. You don't want to cannibalize each other, basically, but at the same time I was very adamant about having moments in my own brand's history present. Just a version of it, just kind of like an autobiography, and mixing it with the new codes.
PSF: There's a lot going on for you. In less than a month you're going to present your Spring 2014 collection. Was it stressful to do this at the same time?
PL: This was stressful because it was right after the last show, and we did it right after. But at the same time it was easy because it was so natural. It was imperative to keep it to the house codes. That's the aesthetic. It's like breathing almost, this is my aesthetic. So in that way, it was easy, but timing-wise, it was tough.
Photos courtesy of Target