Phillip Lim Leather Overalls
Phillip Lim's Leather Overalls Are Practically Sold Out — Would You Wear Them?
We might be in a recession, but that's not stopping fashion girls from spending big bucks on the latest craze — Phillip Lim's leather overalls. Ringing in at a cool $1,400 (and practically sold out everywhere online and in stores), — see a more detailed look here — Lim's luxe ode to the '90s is a surefire way to inject a refreshing tilt to your cold weather look. We've been seeing overalls popping up more and more as of late, but the Fab team is torn on whether this leather rendition is taking it too far. While some of us would wear Lim's decadent rendition in a fashion heartbeat, others are just not into this burgeoning throwback trend. That said, we need your help deciding: if money weren't an issue, would you sport Phillip Lim's superluxe leather overalls?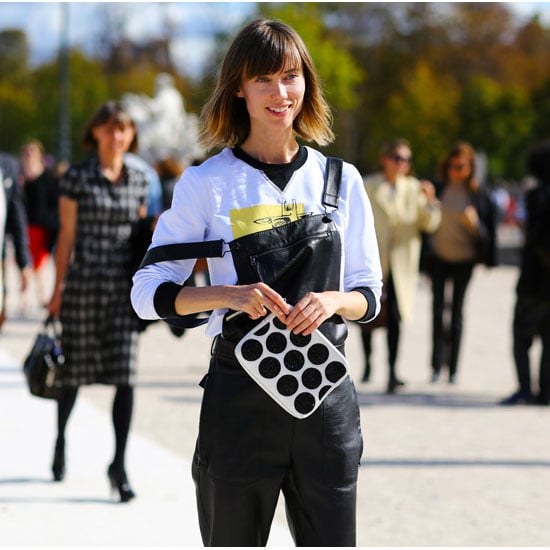 Source: Phil Oh