Phillip Lim For Target Launch Party in NYC
Who Wore Phillip Lim For Target Better — Jessica Alba or Solange Knowles?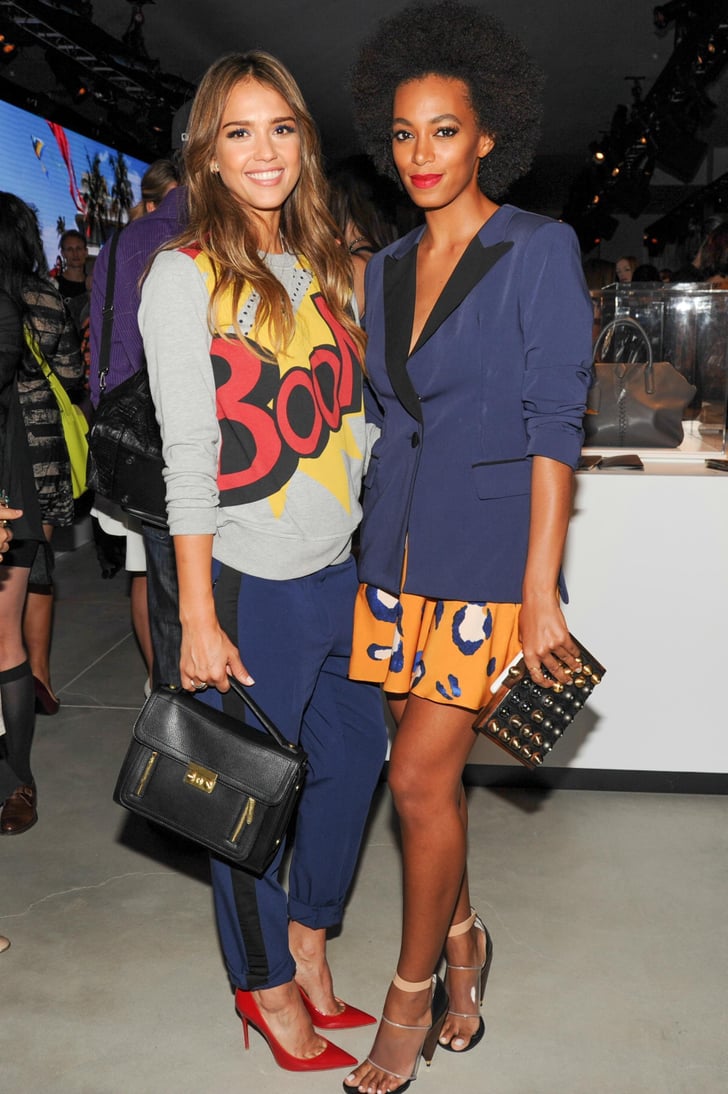 There are still nine days until the Phillip Lim For Target collection lands, but two lucky ladies — Jessica Alba and Solange Knowles — already got to take on the trends at the line's launch party during New York Fashion Week tonight. Jessica dressed up a playful "Boom!" sweater with navy-and-black tuxedo trousers, then finished with a black structured bag also from the collection. Solange stuck to her love of prints in an animal-print miniskirt, then tempered the wildness via the navy-and-black tuxedo blazer. Both stars were fashionable in their respective ensembles, but who wore her Phillip Lim For Target look better?