Photos of Alexander Wang's Fall 2010 Collection
Alexander Wang's Wall Street Gypsies: Love It or Hate It?
While everyone was abuzz about 13-year-old style rookie Tavi and her camera crew, Wang was putting the finishing touches on his Wall Street gypsies. I don't immediately love this collection, but I have a feeling it's like the band Passion Pit – the more you listen to it, the more you understand it, the more you love it. Starting with gothic fabrics of velvet, silk, leather, and knits, Wang explained it's always a study of contrasts; he took the idea of the Wall Street three piece suit, melded it with gypsies, and broke it all down. The result is a vampy '90s feel with plenty of skin and tough, sporty pieces. Another hit for Wang? You tell me.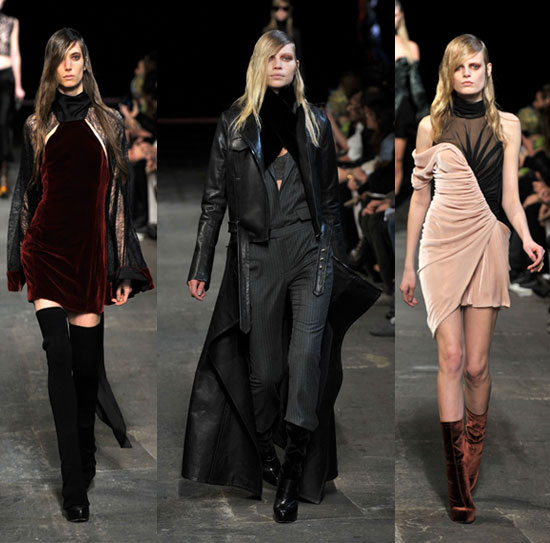 Don't forget to check out all of our New York Fashion Week coverage and follow my Fashion Week adventures on Twitter!