Photos of Emma Watson's Fair Trade Clothing Line For People Tree
Chat With Emma Watson About Fair Trade Fashion!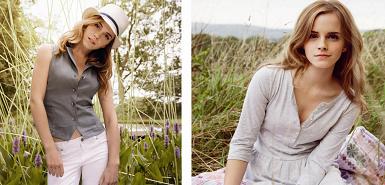 While she was also serving as Burberry's beloved muse, Emma Watson hooked up with People Tree to design a 100 percent organic and fair trade cotton capsule collection. Two looks have been released and they look promising! But beyond the fashion, Emma wants to hear your questions about fair trade. Curious why she's so passionate about it? Why she chose People Tree? What fair trade fashion even means? All you have to do is film yourself asking her your question, then email the MPEG to askemma@peopletree.co.uk. Get more info here.