Photos of Peter Som Fall 2010 Collection 2010-02-13 16:33:13
2010 Fall New York: Peter Som
Peter Som strikes again. He delivered an eclectic collection rich in color, texture, and whimsy. Som is emerging as the freshest mixmaster on the block — my eyes could not keep up with the multitude of fantastic clothes. With an underlying bohemian vibe, separates were thrown together in a haphazard way, but always retaining a ladylike air. Layers were often cinched together with hardware belts, furs were dipped in jewel tones, cardigans were essential pieces, and happy hats were an adorable accessory. Super saucy lace up boots by Charlotte Olympia supplied a slice of edgy Victorian. Get ready to swoon.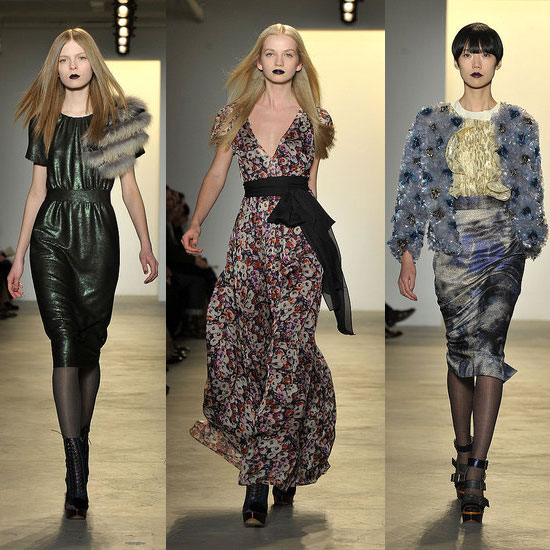 To see the complete show,
Don't forget to check out all of our New York Fashion Week coverage and follow my Fashion Week adventures on Twitter!