Photos of Phillip Lim's Fall 2010 Collection 2010-02-17 16:30:08
2010 Fall New York: Phillip Lim
Hands down — Lim's show wins for the most rockin' soundtrack. Maybe it's because his collection was inspired "somewhere in the air between disco and punk." But polish reared itself, too. Lim consistently proves he has many points of view. And he gives the modern girl what she wants: charming, cool clothes. Capes, ponchos, and motorcycle jackets melted my heart and this time done in mohair, suede, and waxed lambskin. Suspenders supplied a youthful flair — I can totally see front-rower Alexa Chung in this black wool melton suspender skirt with leather bindings (here, left), can't you? And I can totally see myself in this check double-layer cape coat (right).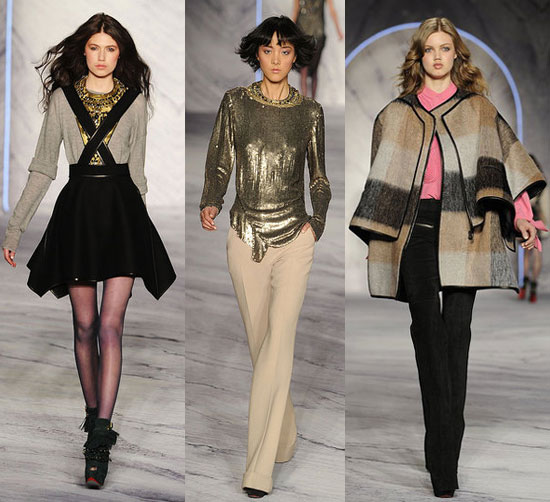 But enough fantasizing. Bottoms included silky trousers, cuffed shorts, and a rockin' pair of giraffe-print skinny flares. For evening delights there were glam purple sequins, sheer buff layers, and some serious Swarovski sleeves. Platform rhinestone-encrusted shoes, fit for Velvet Goldmine, by Christian Louboutin, rocked my socks off.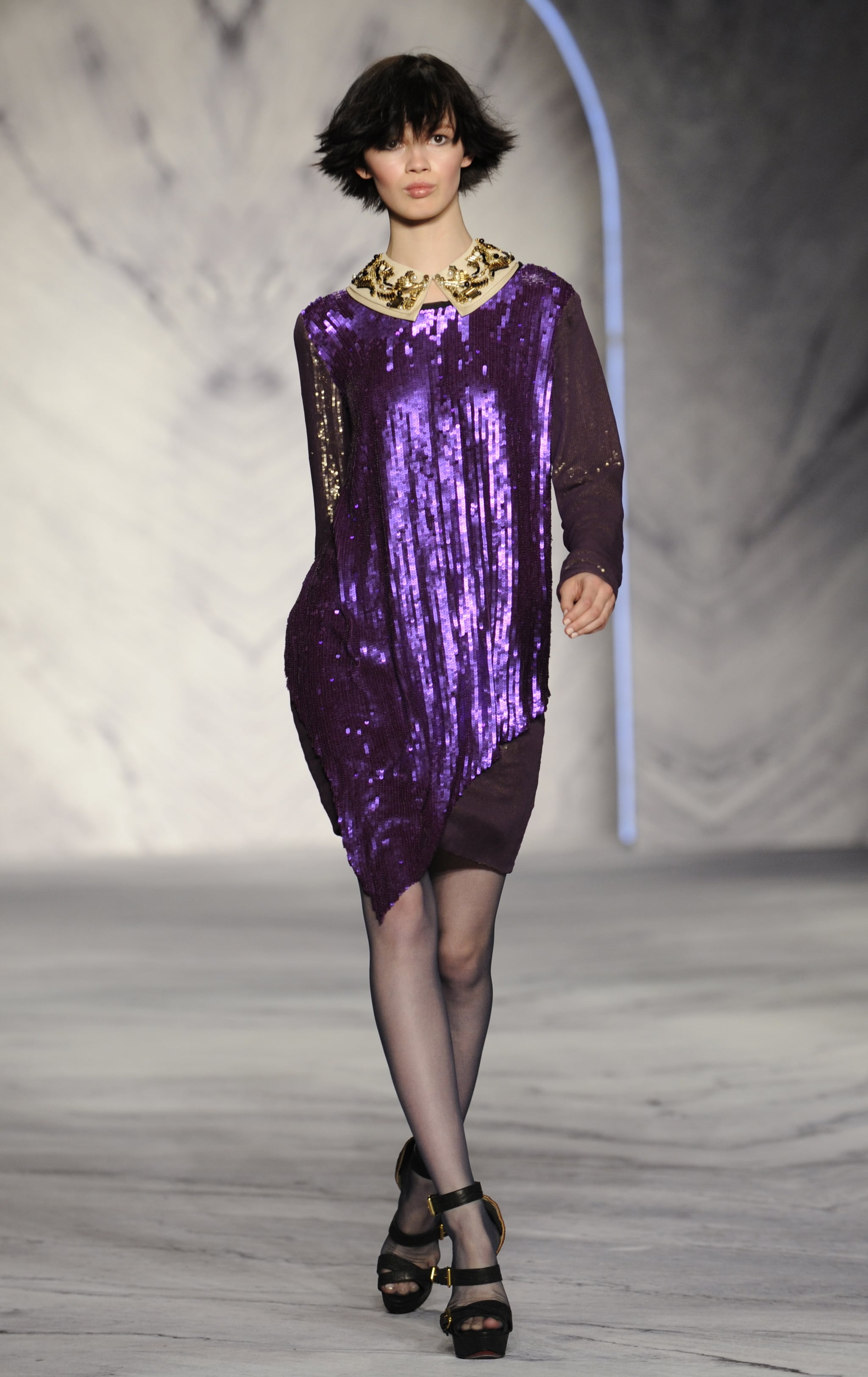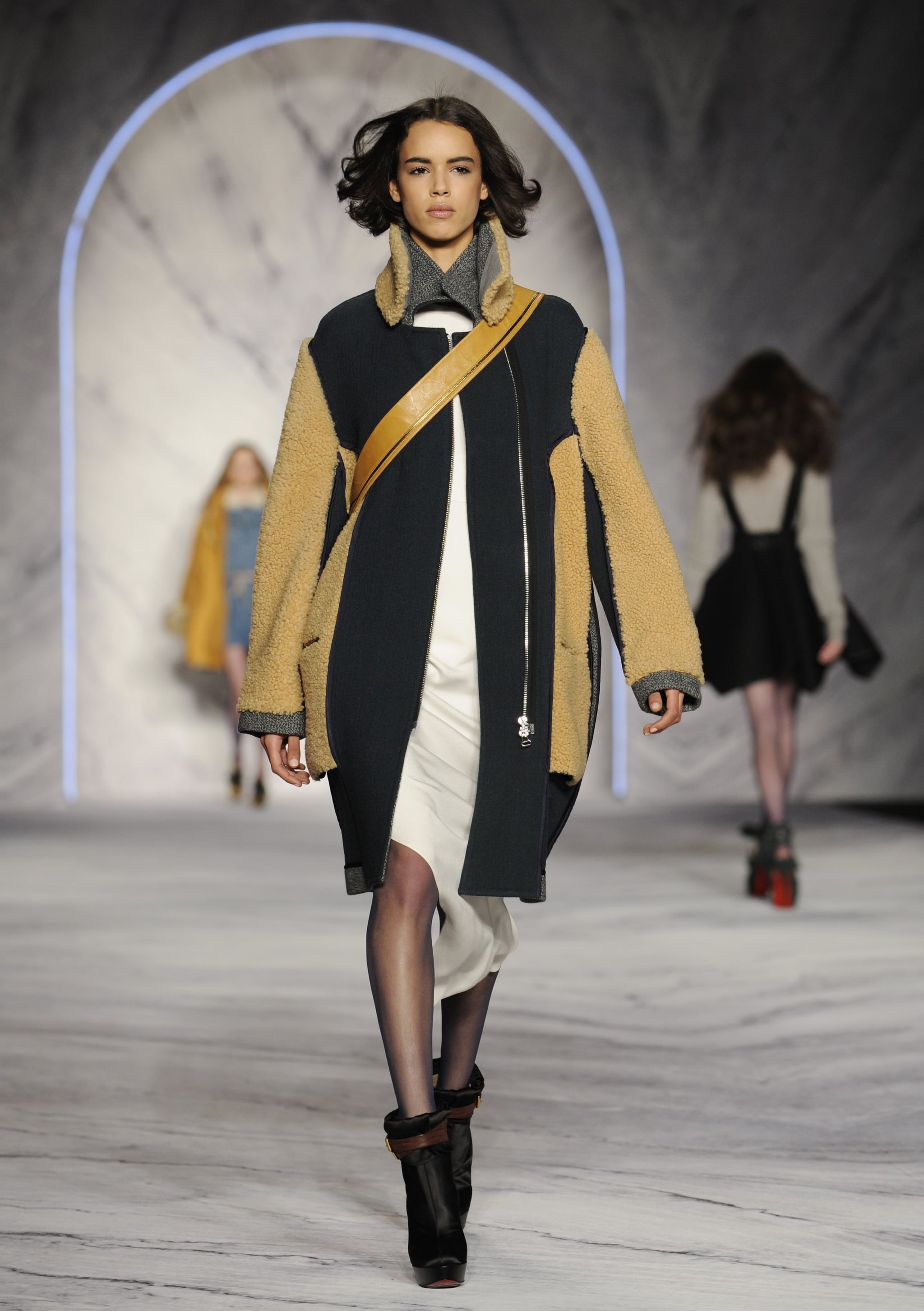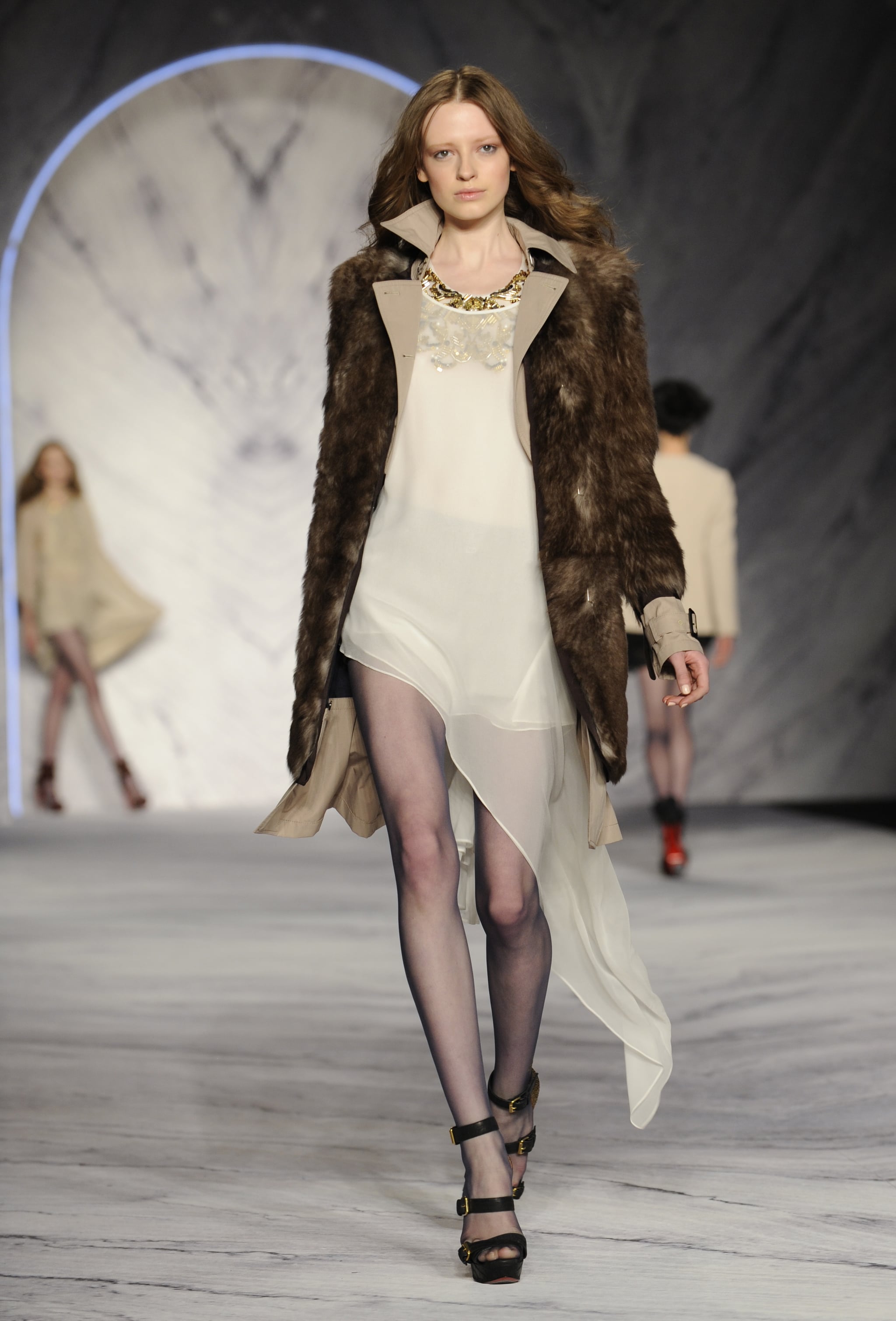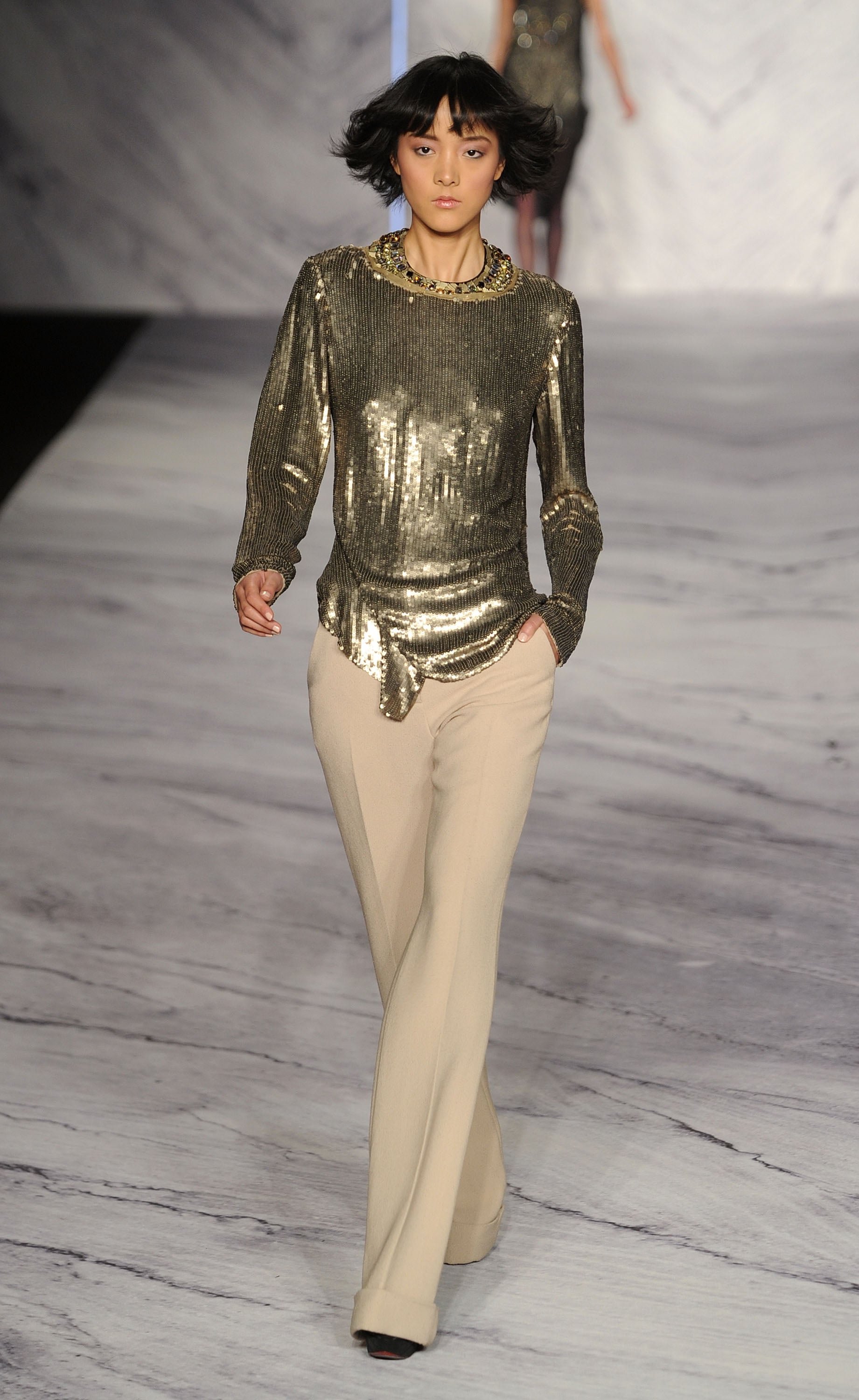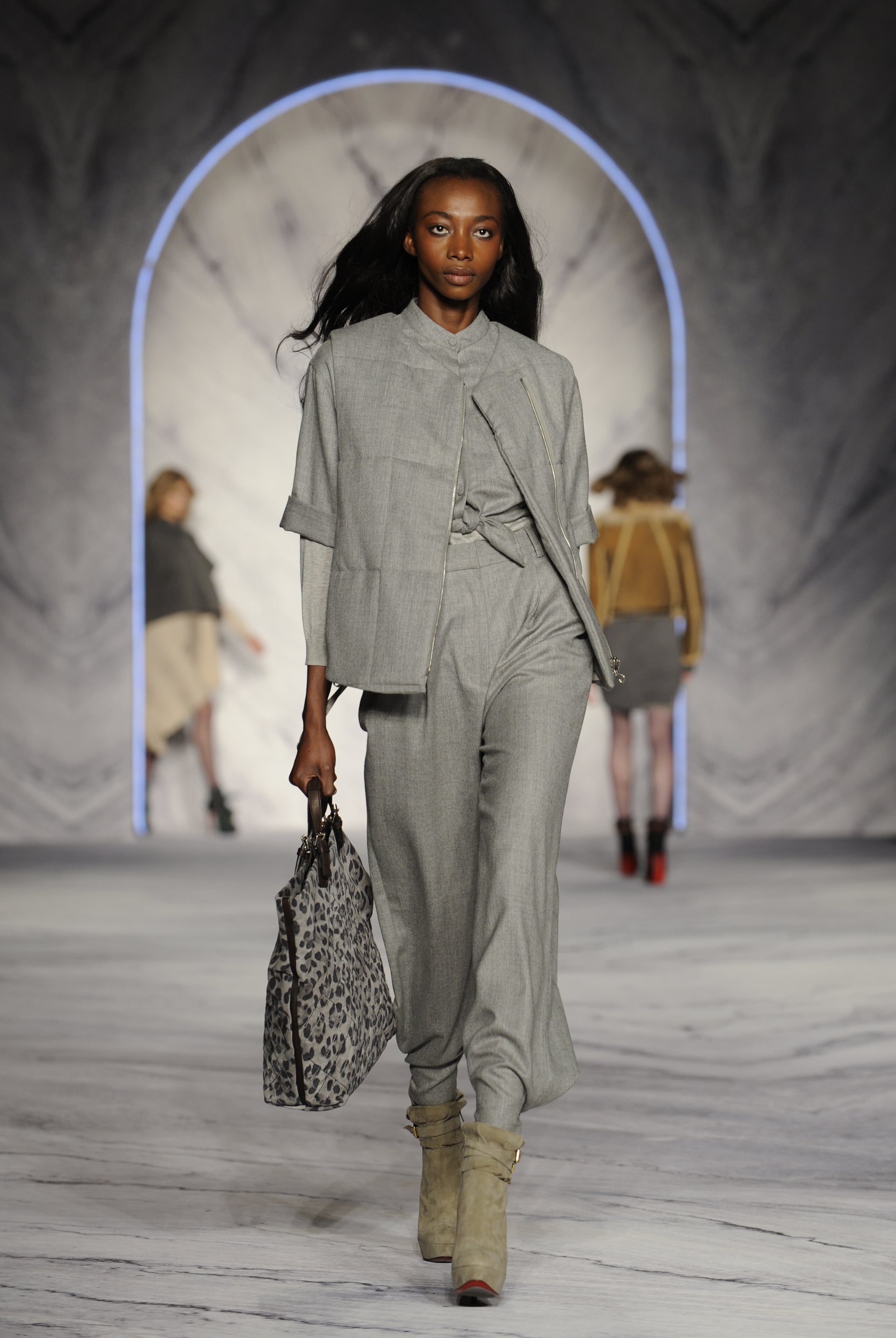 For the complete collection,
.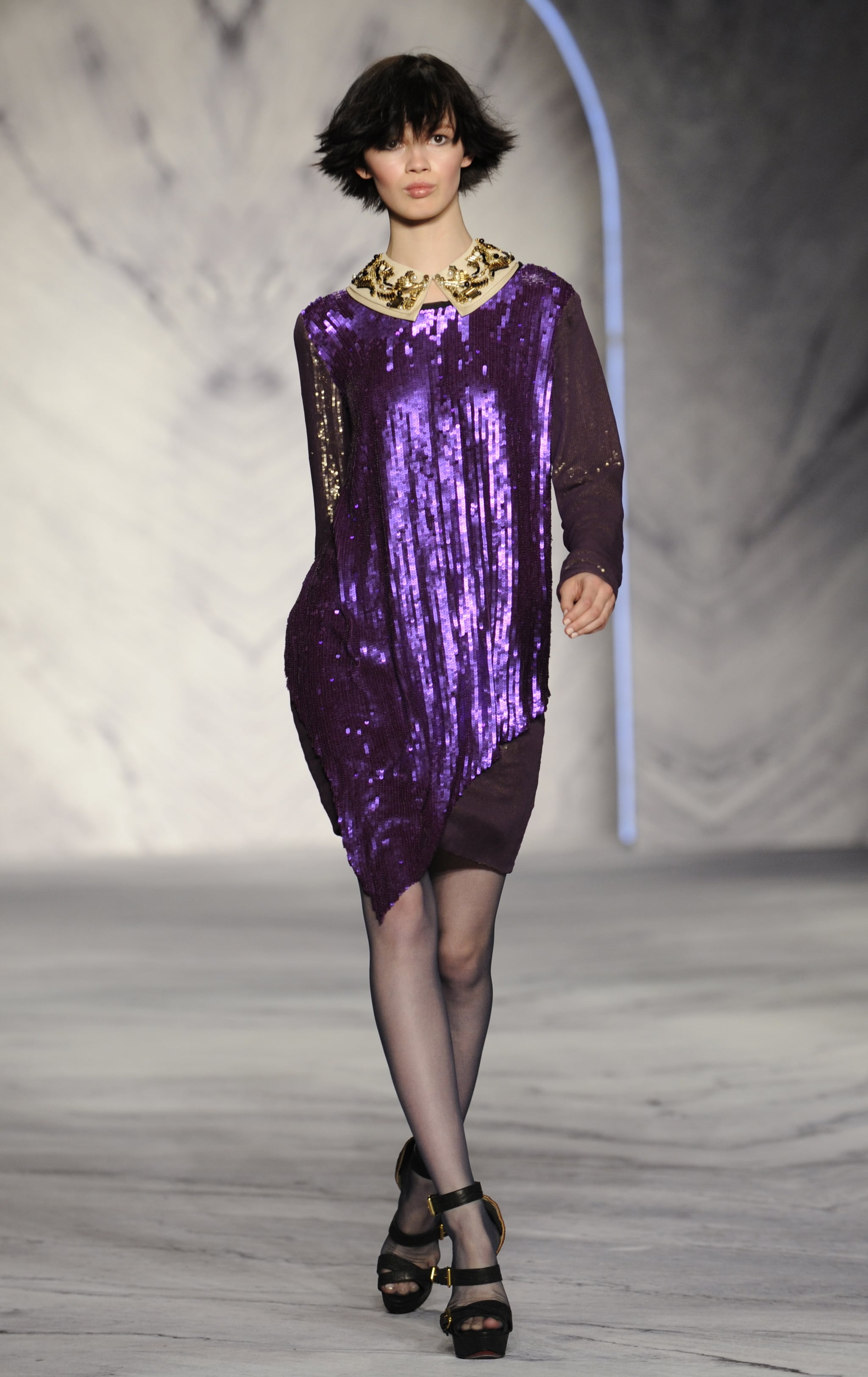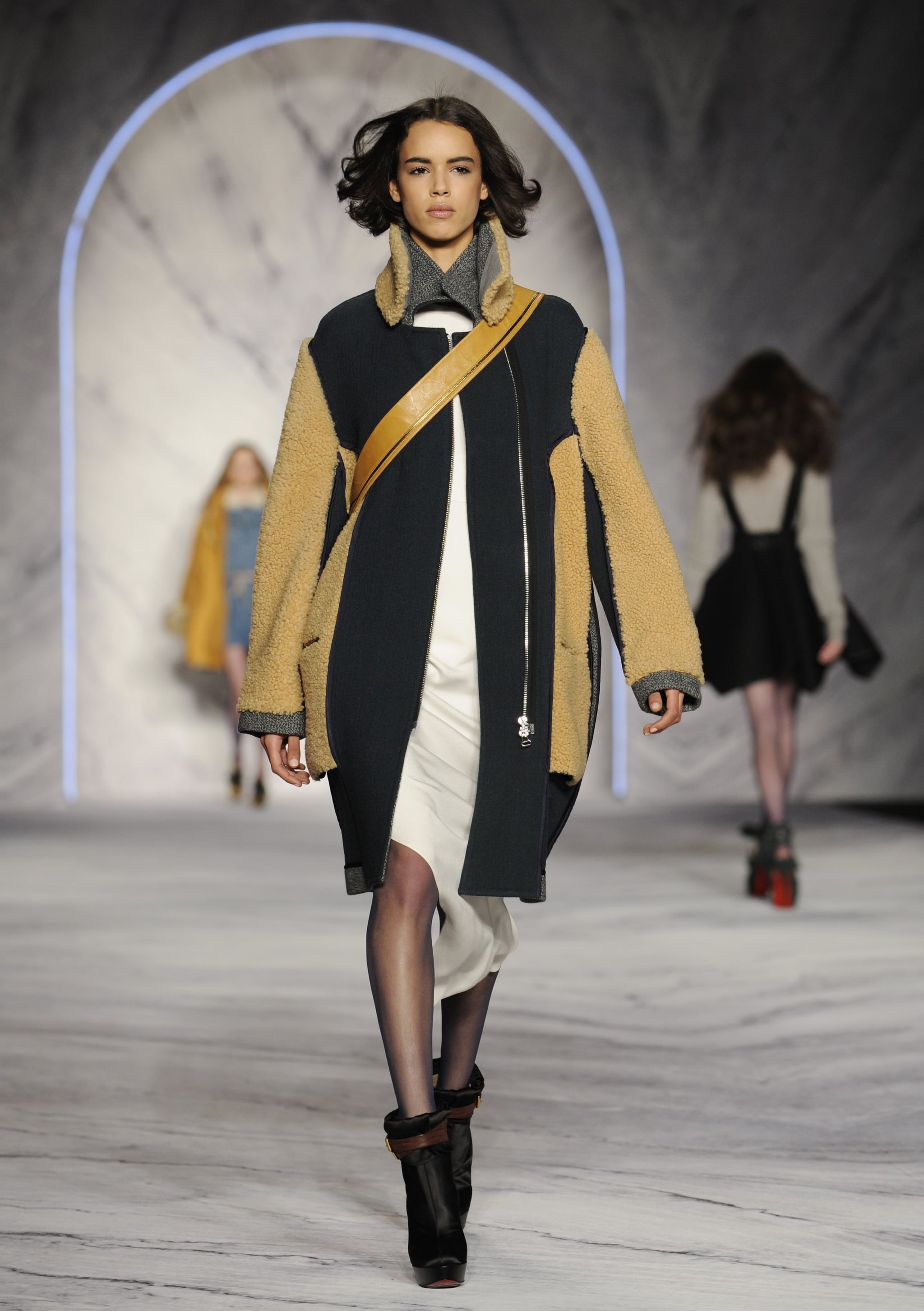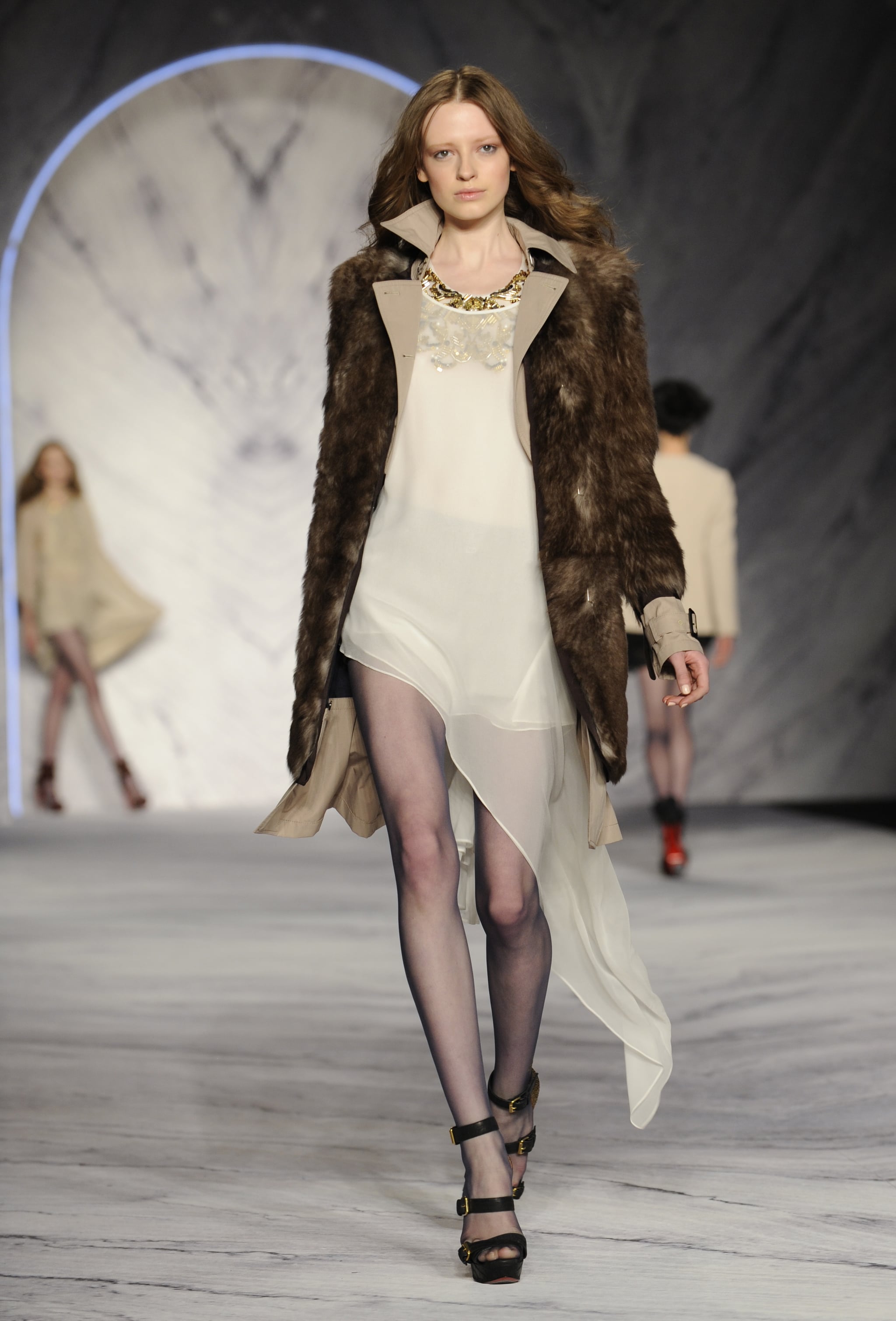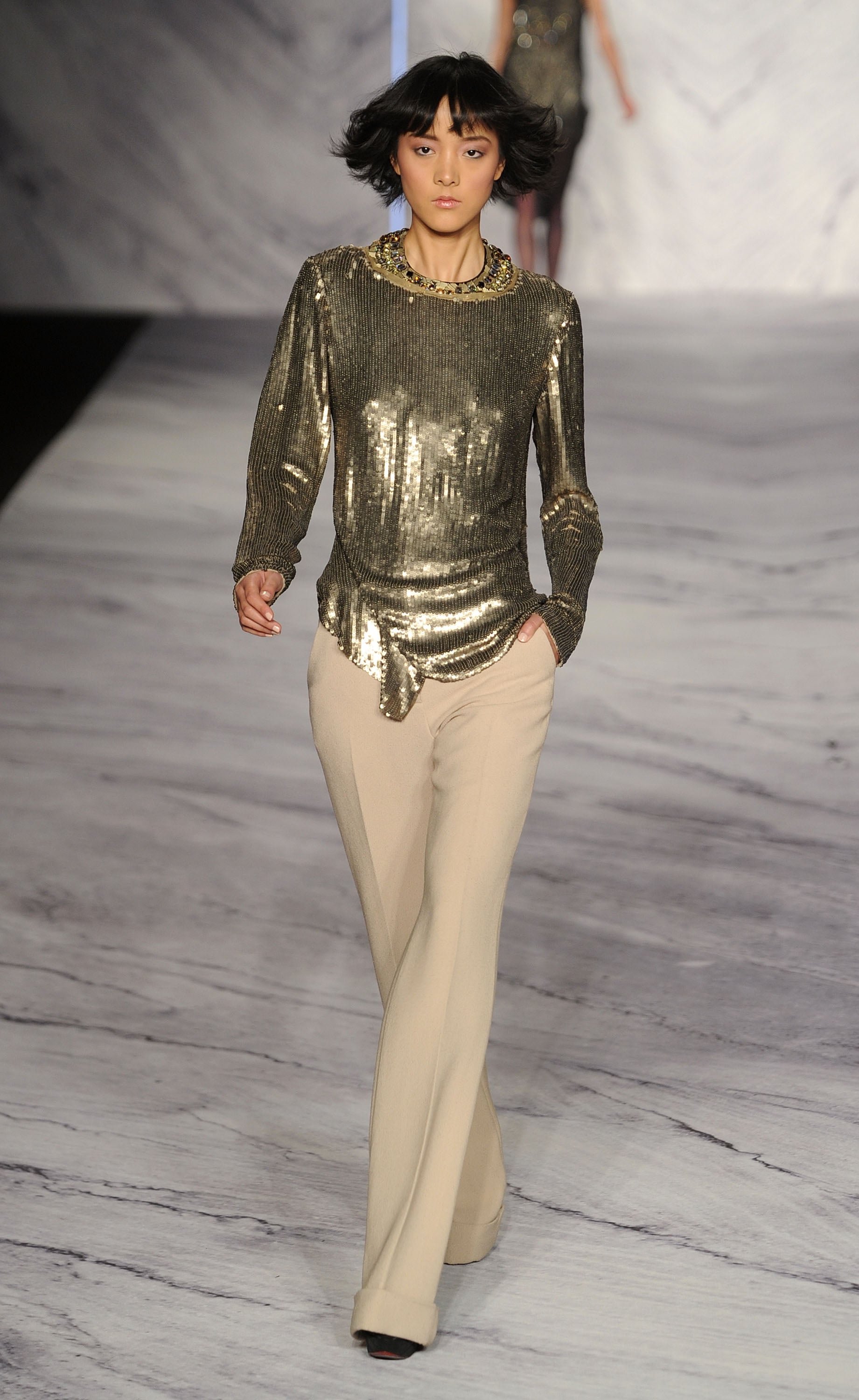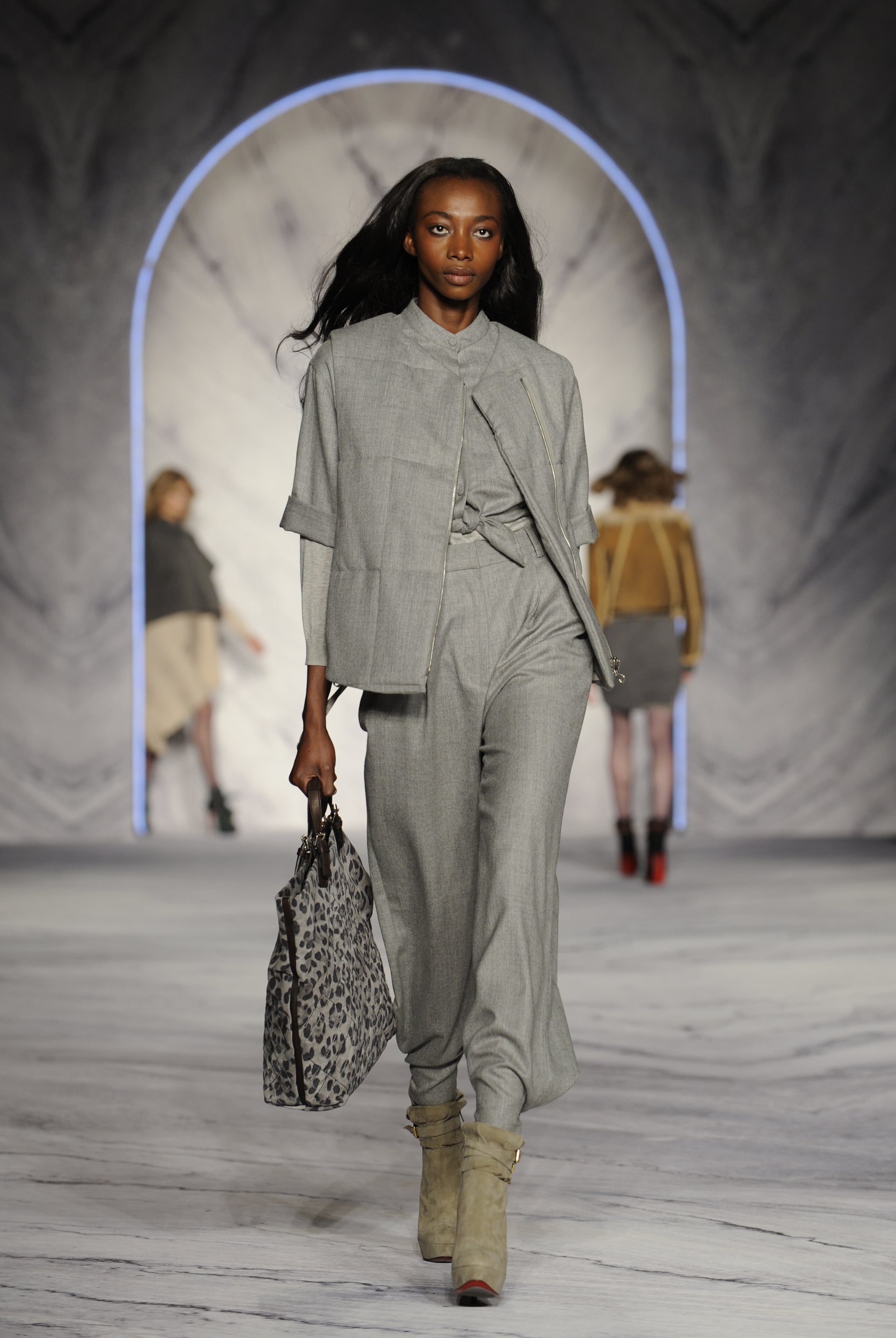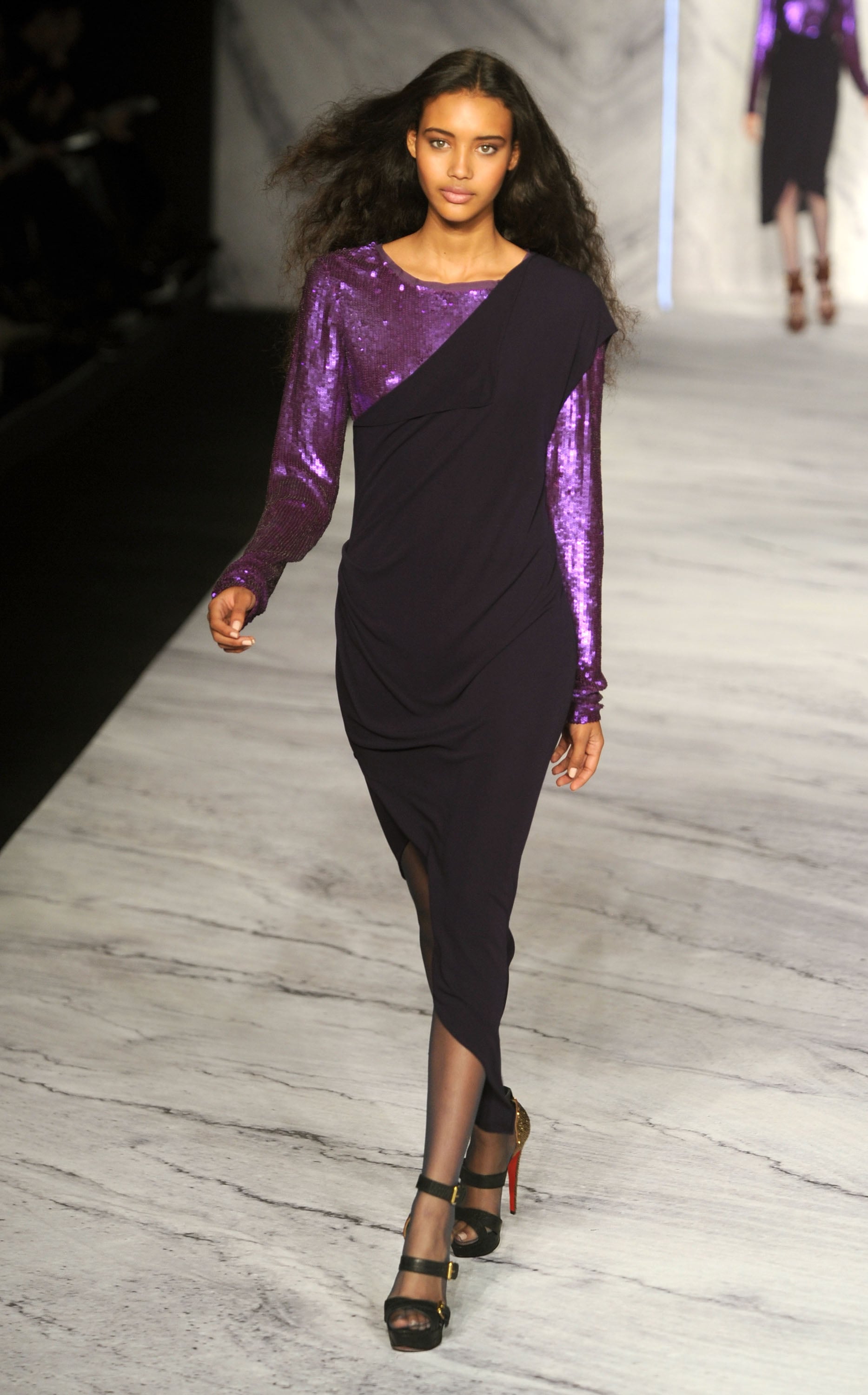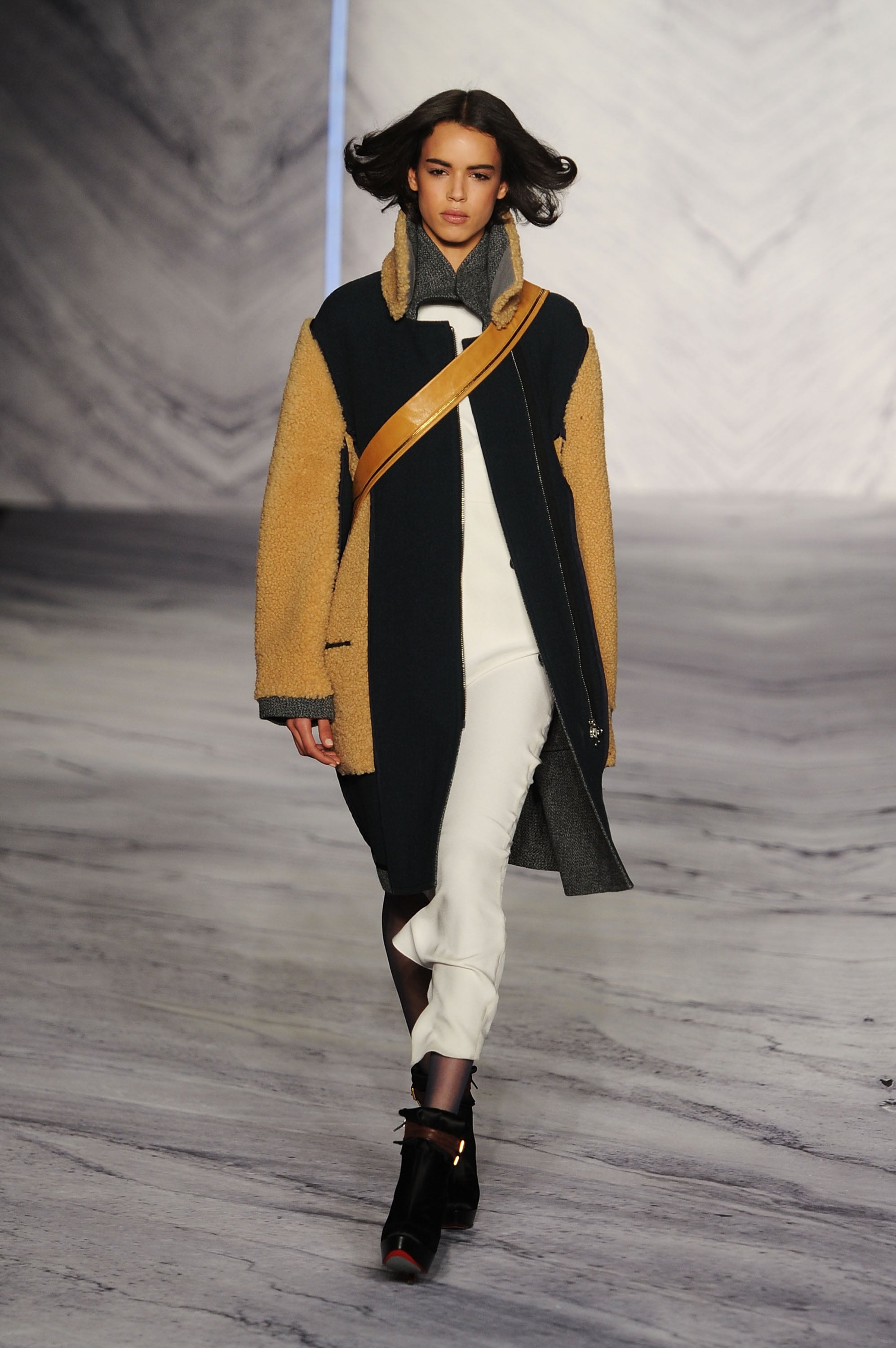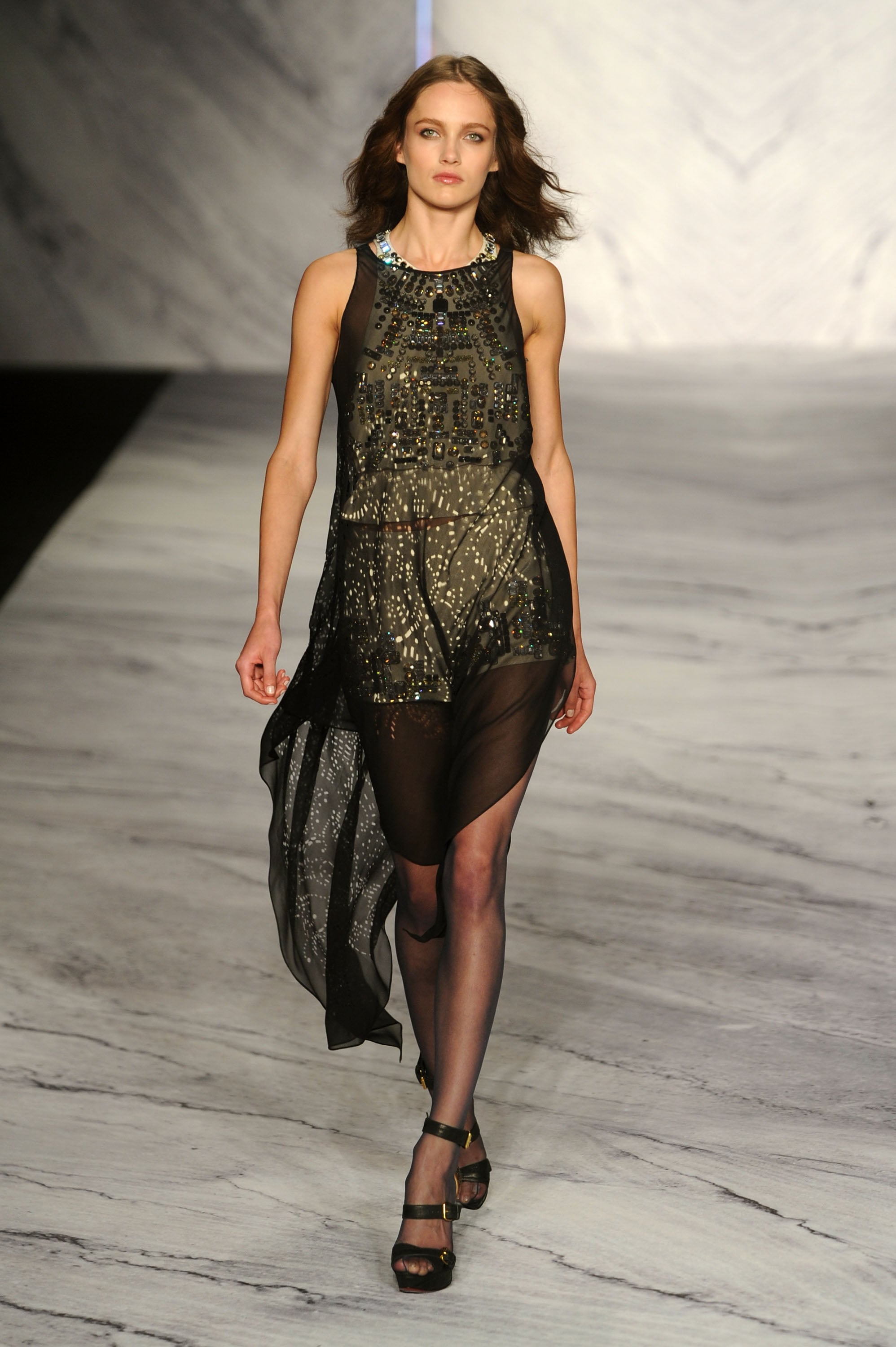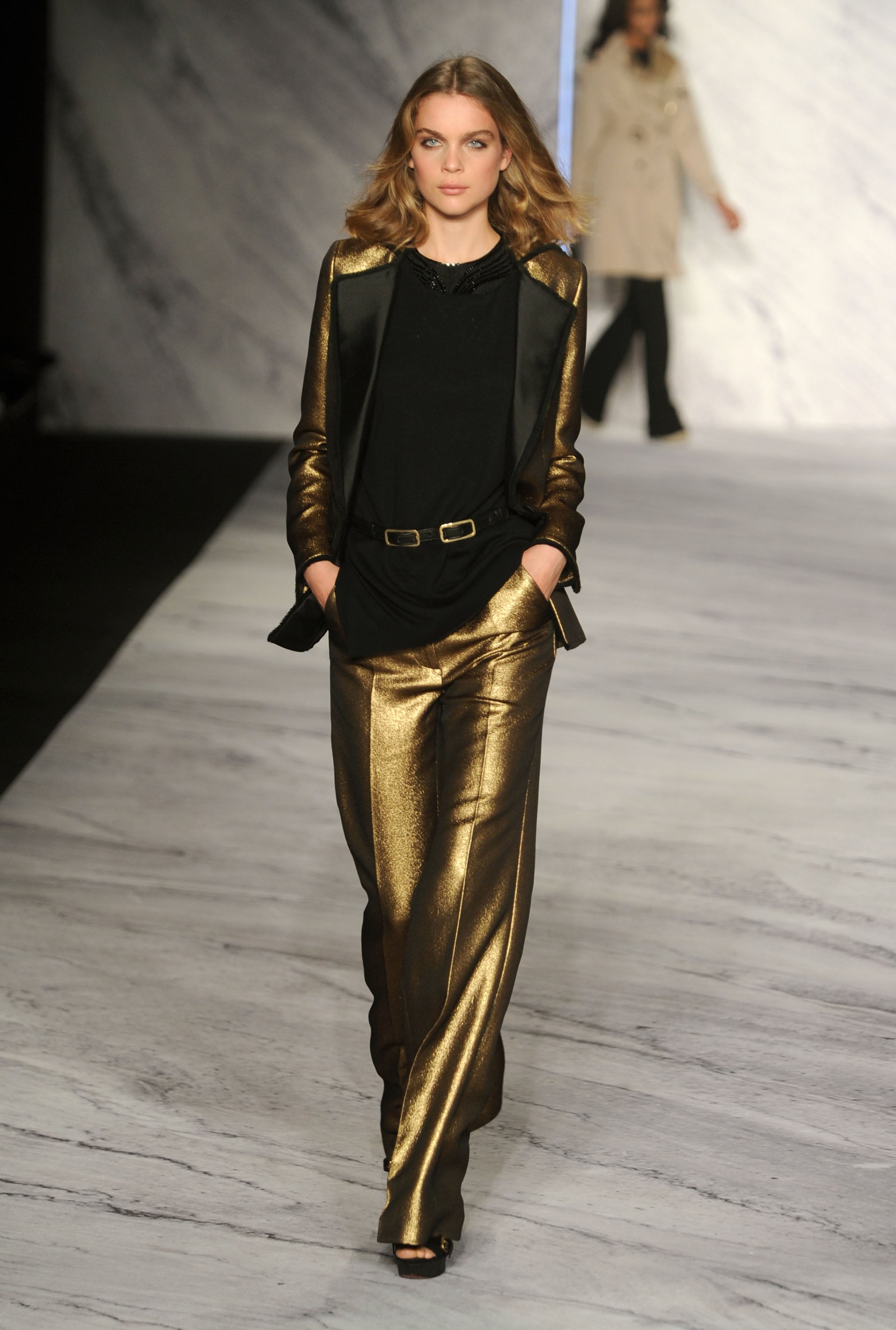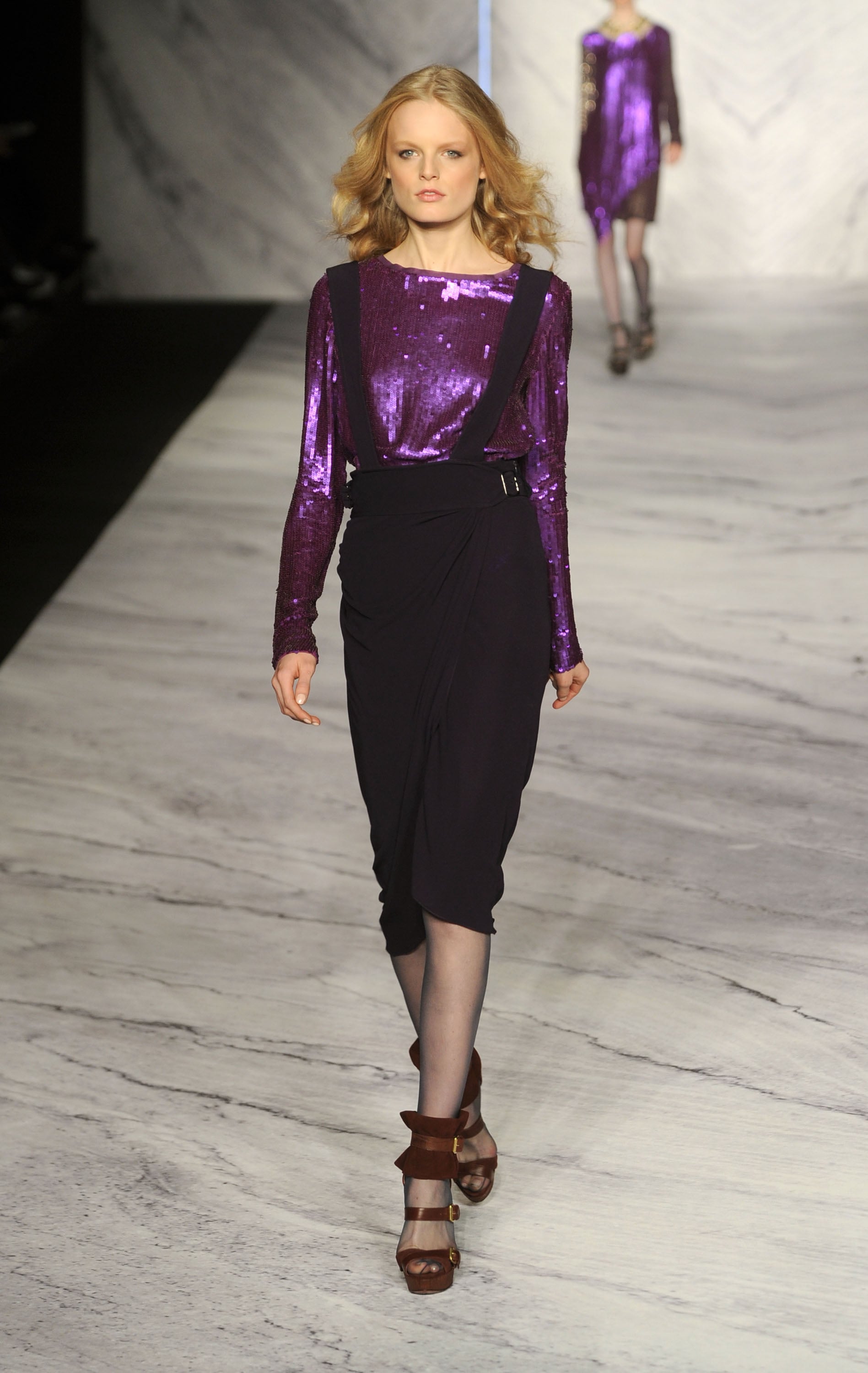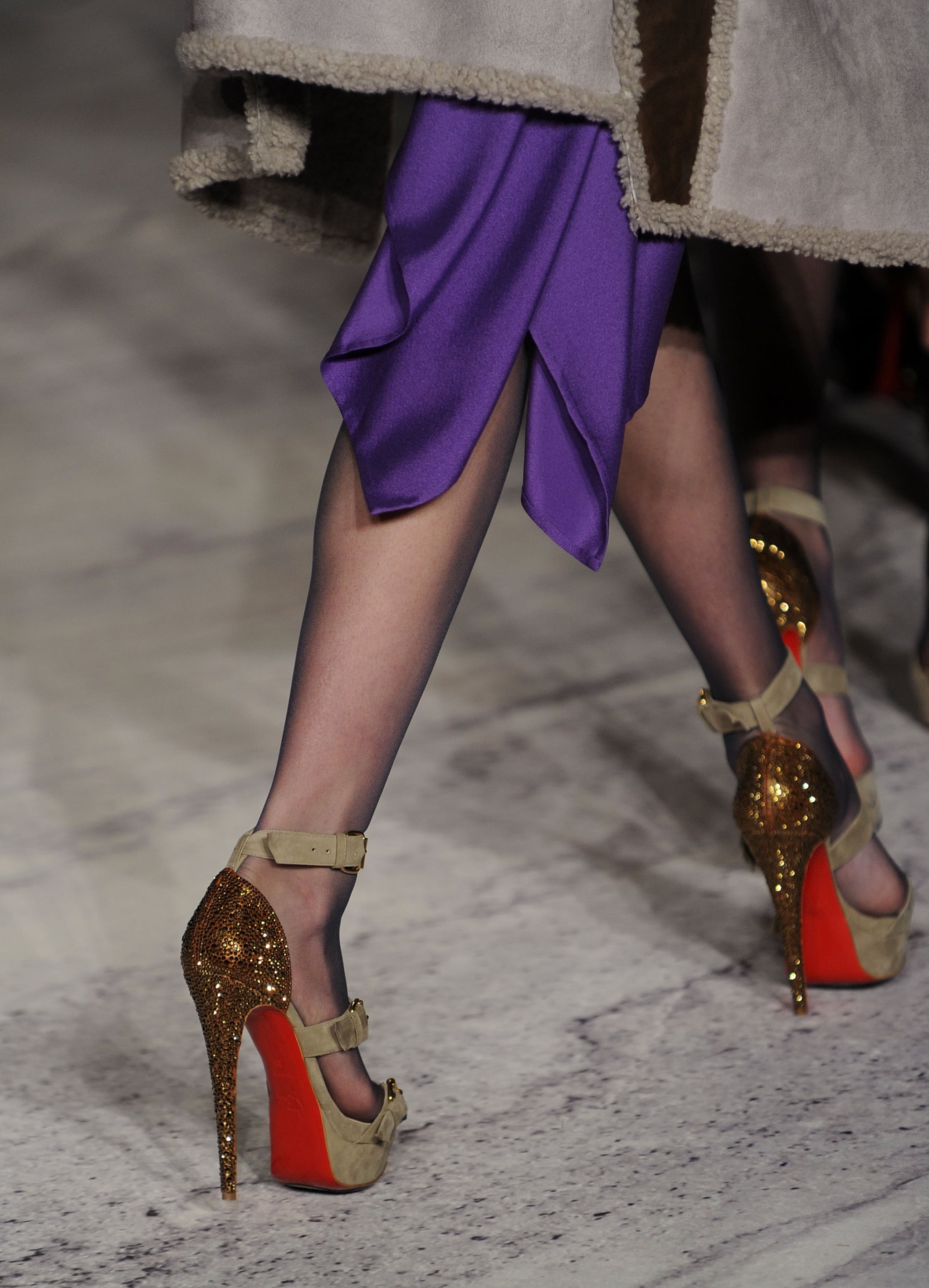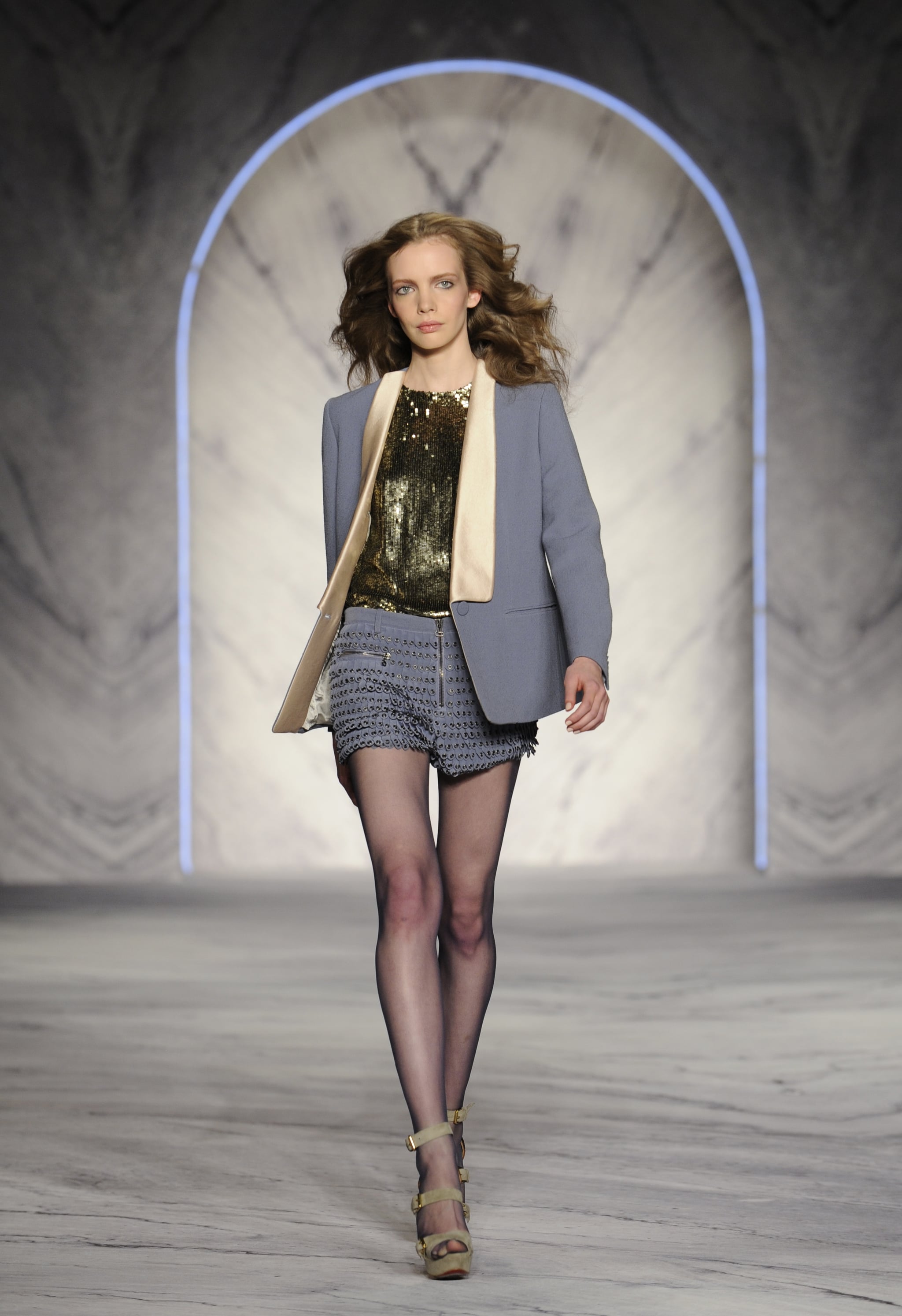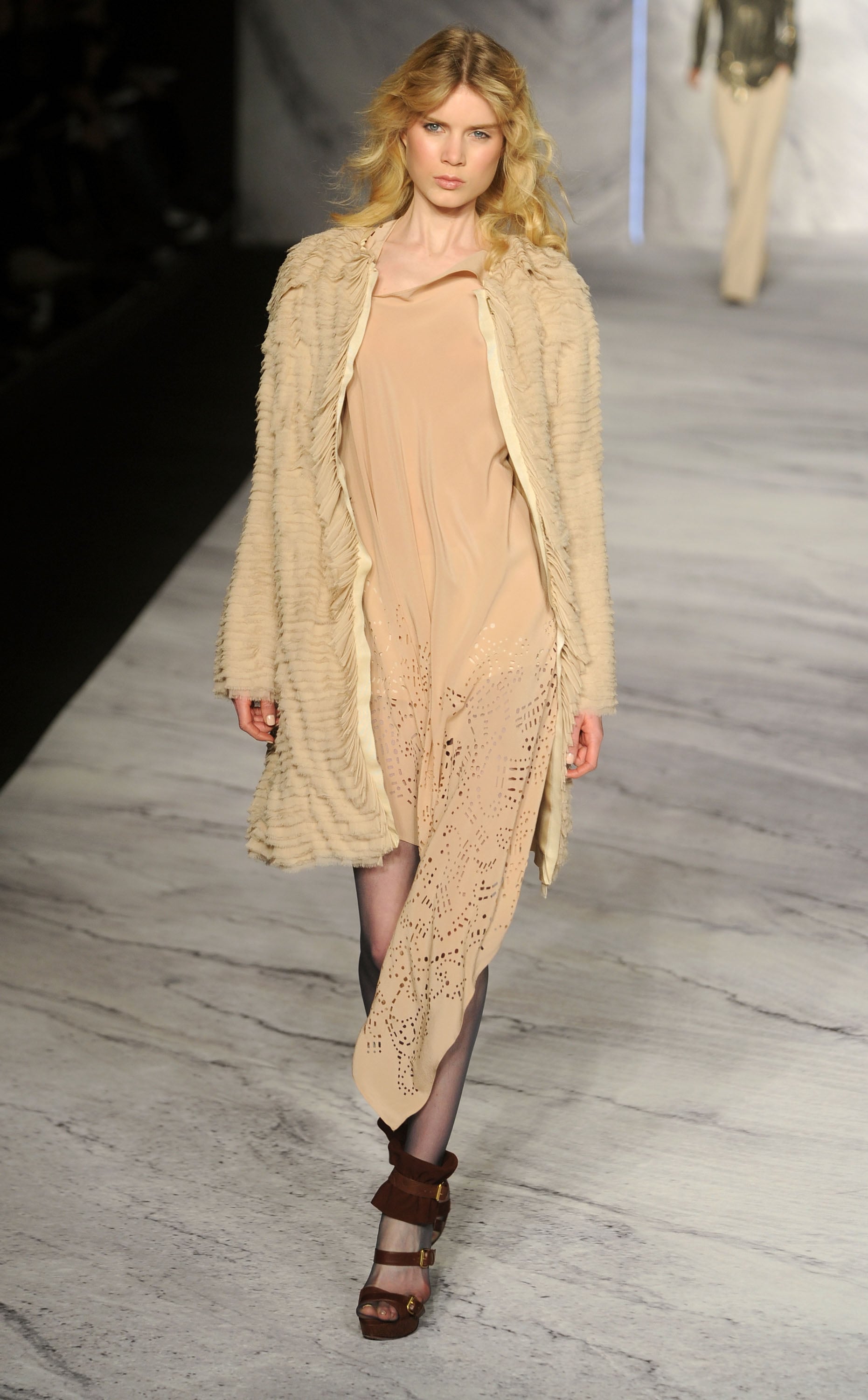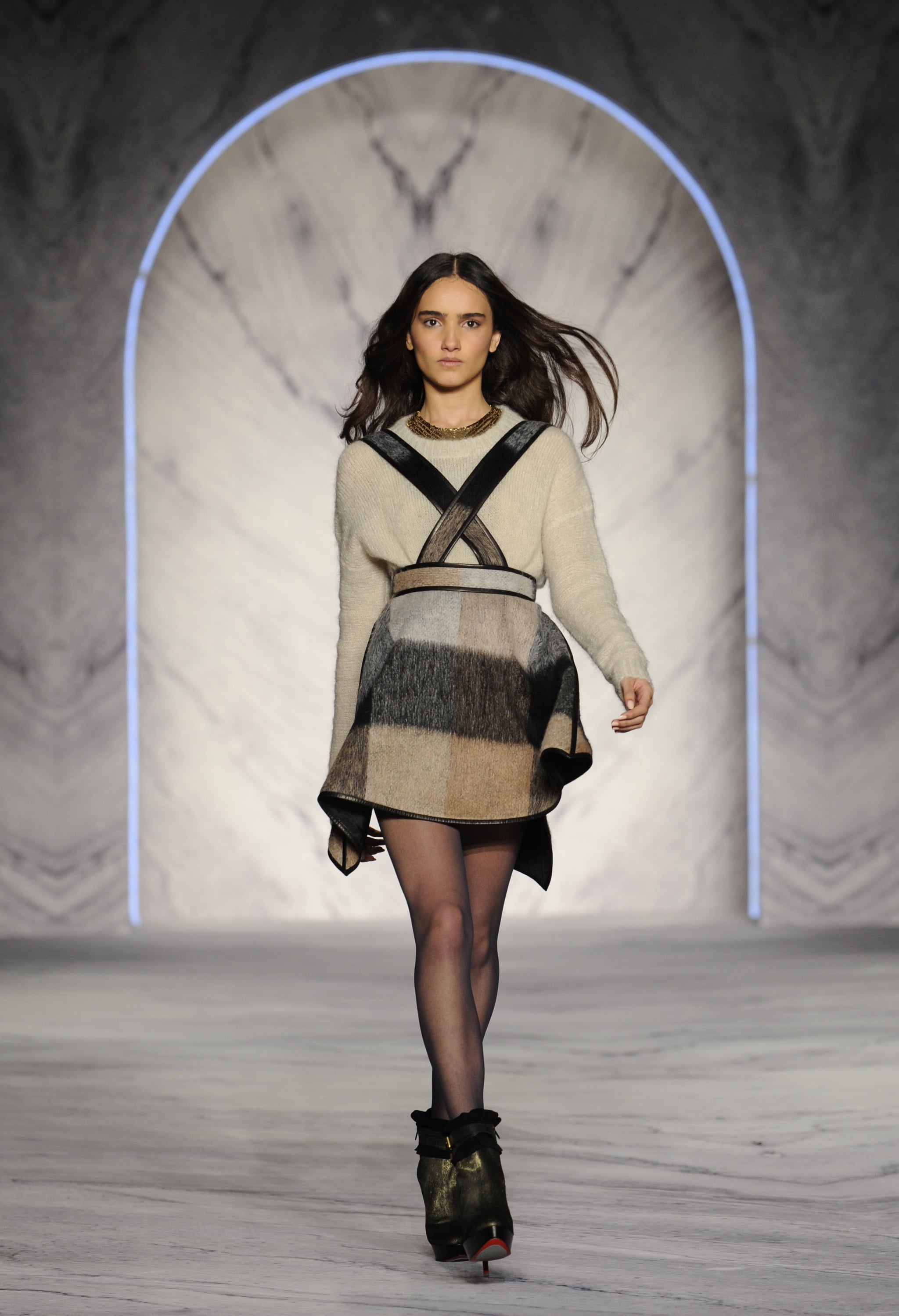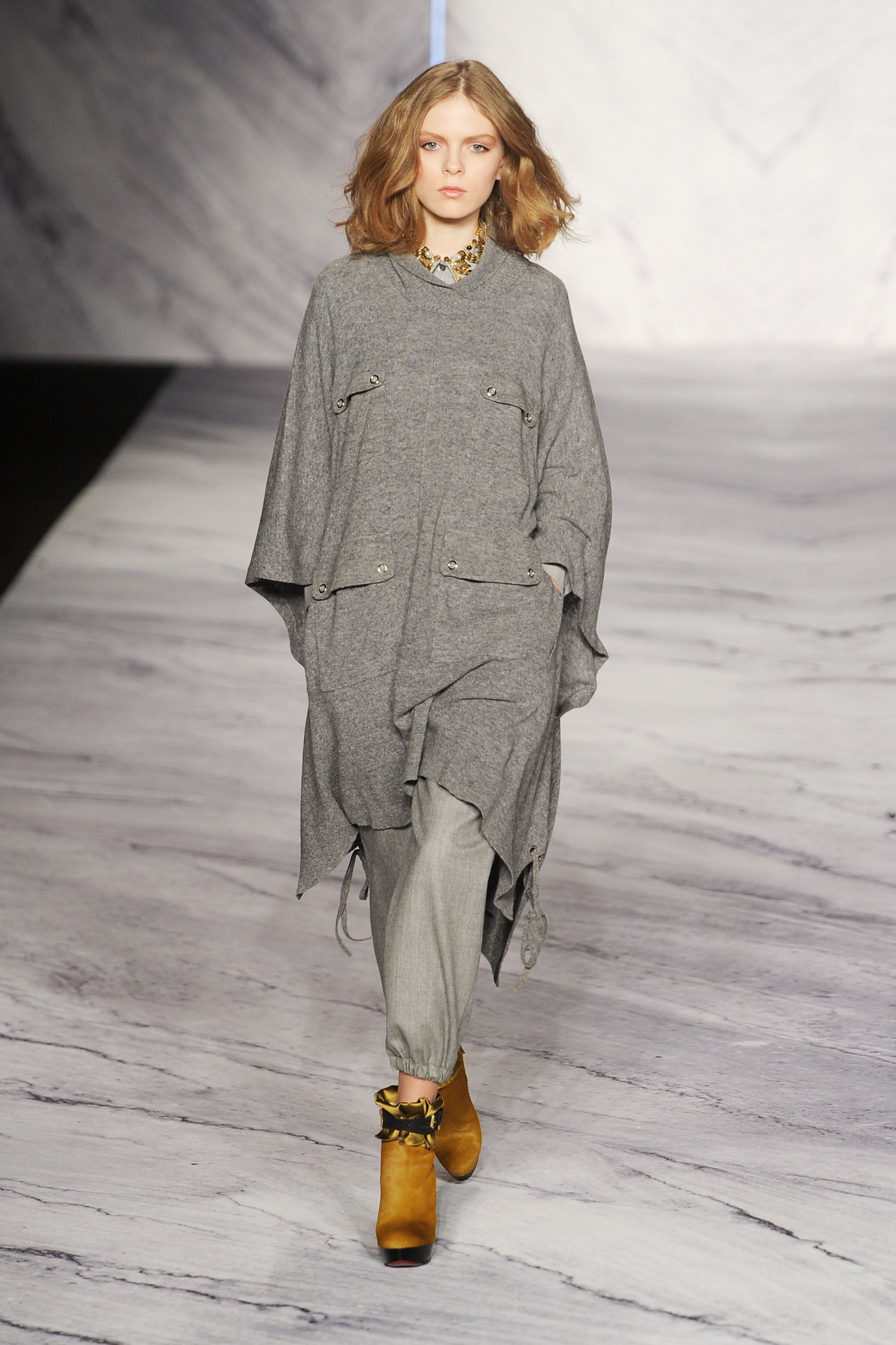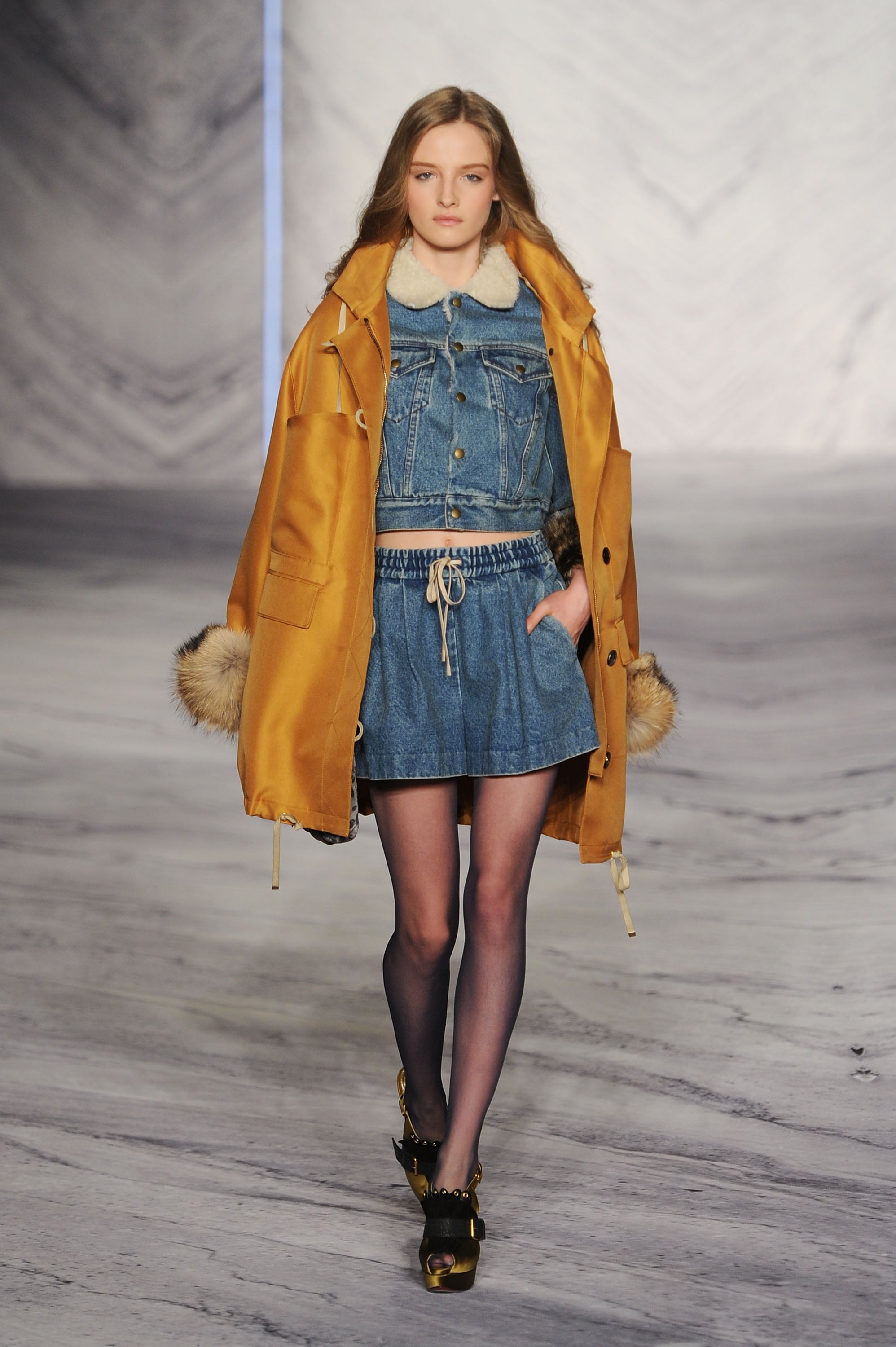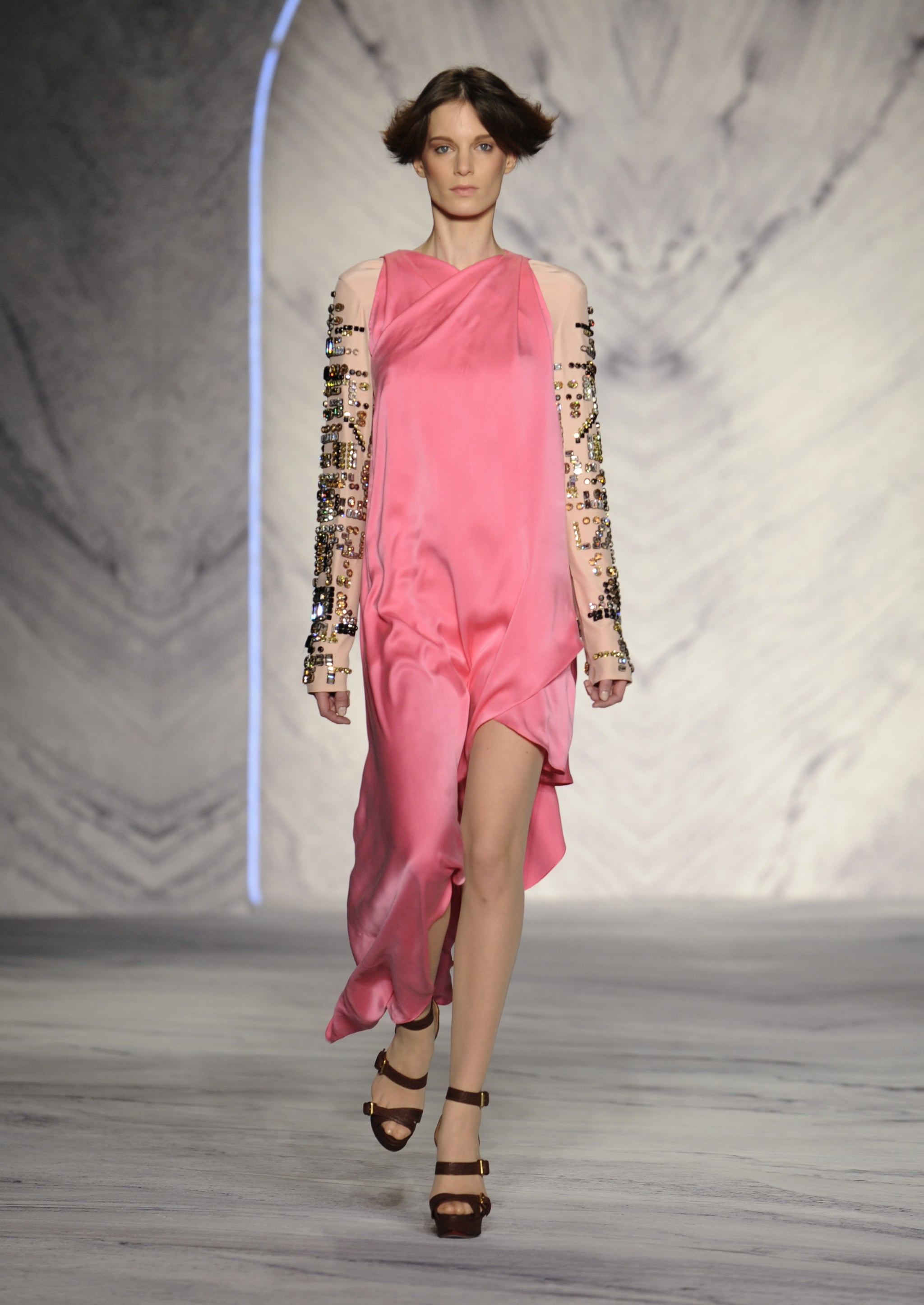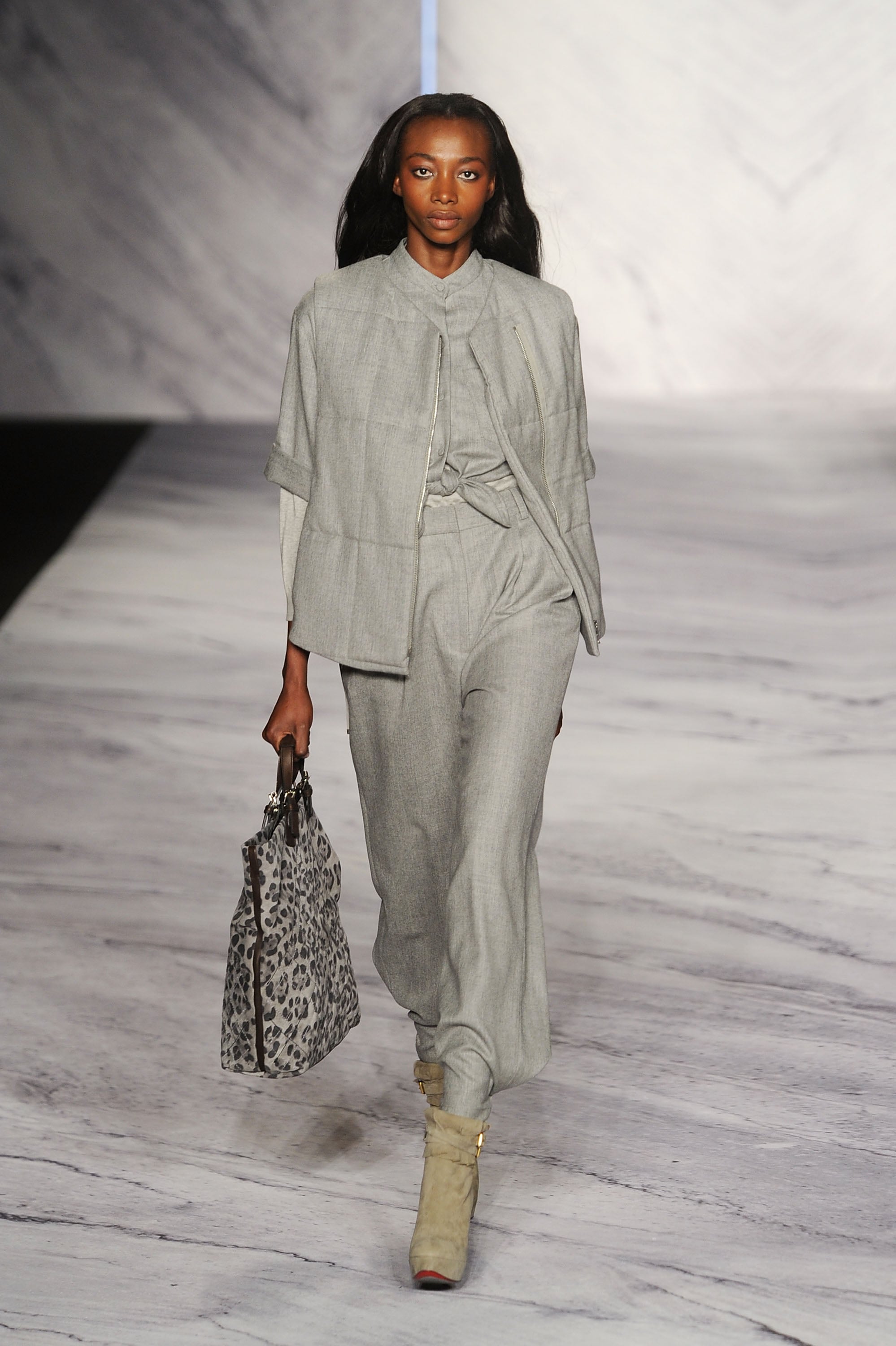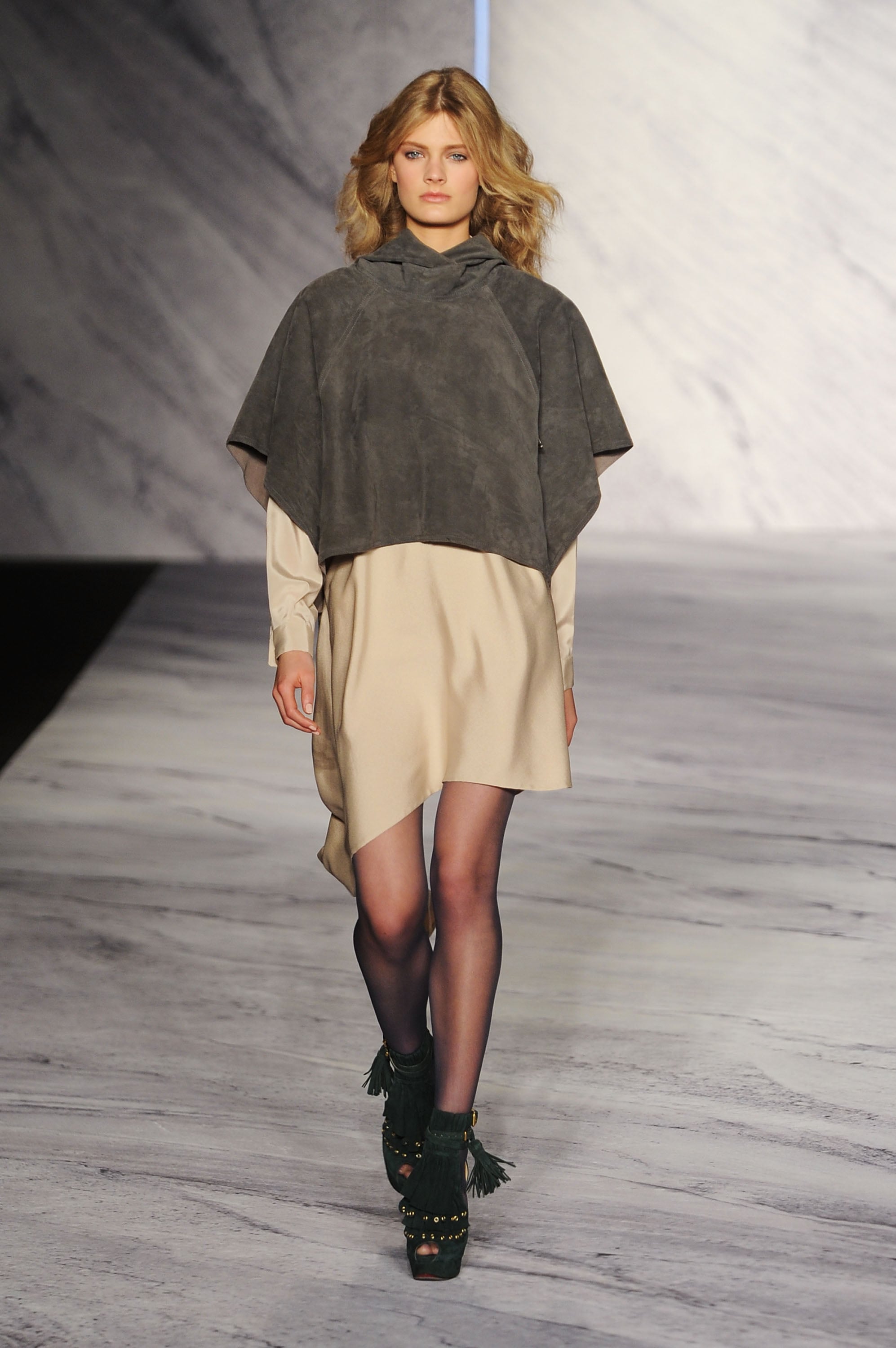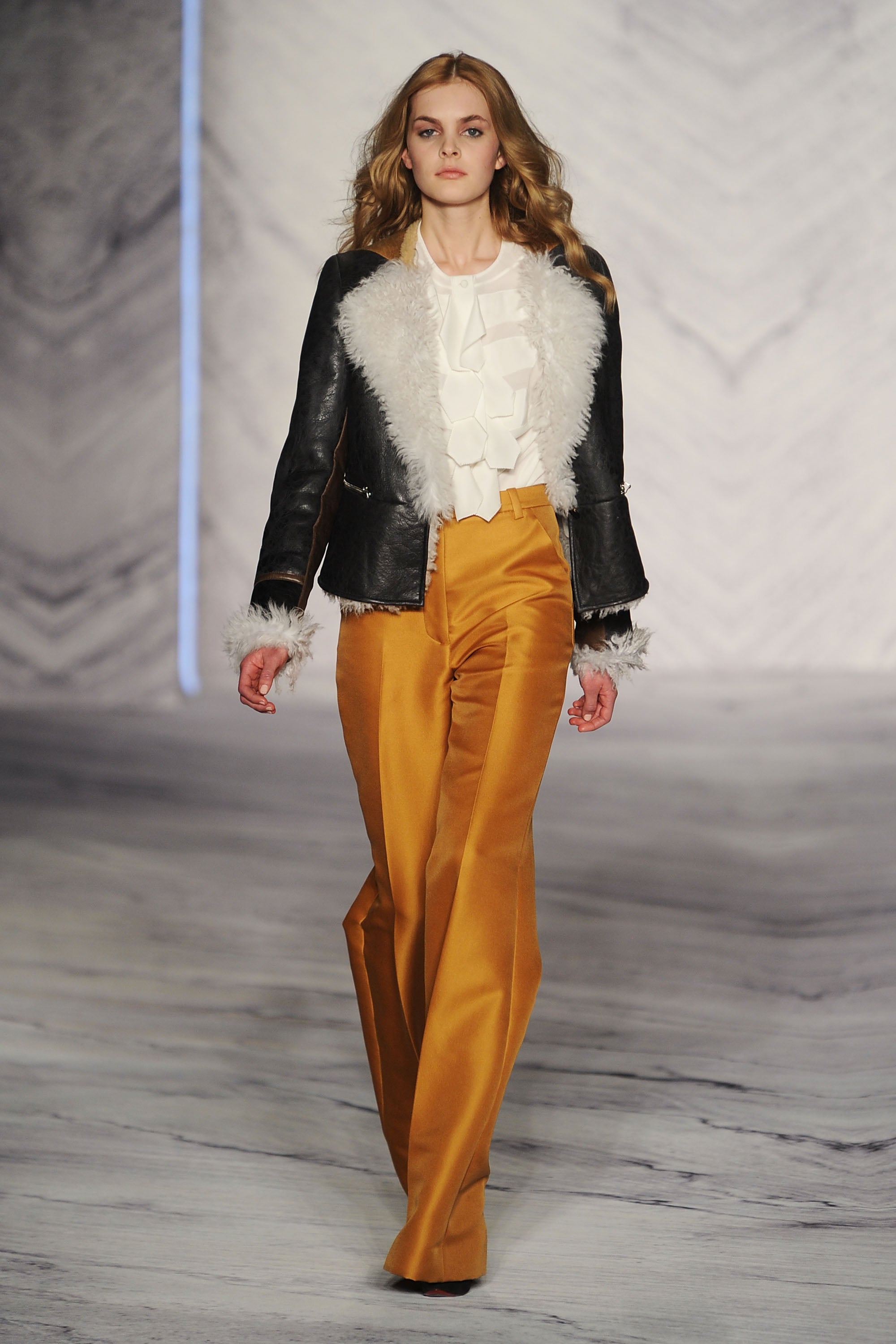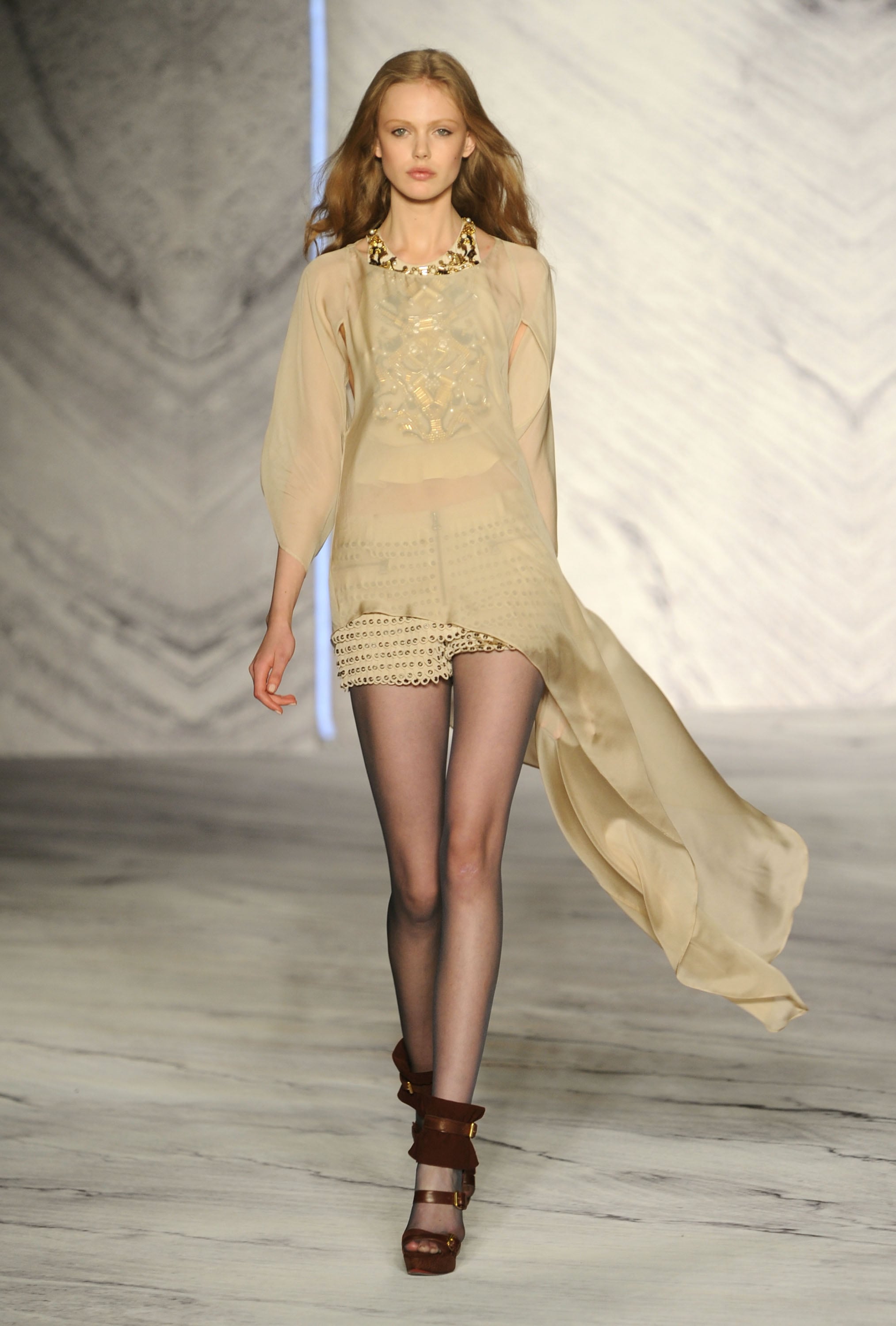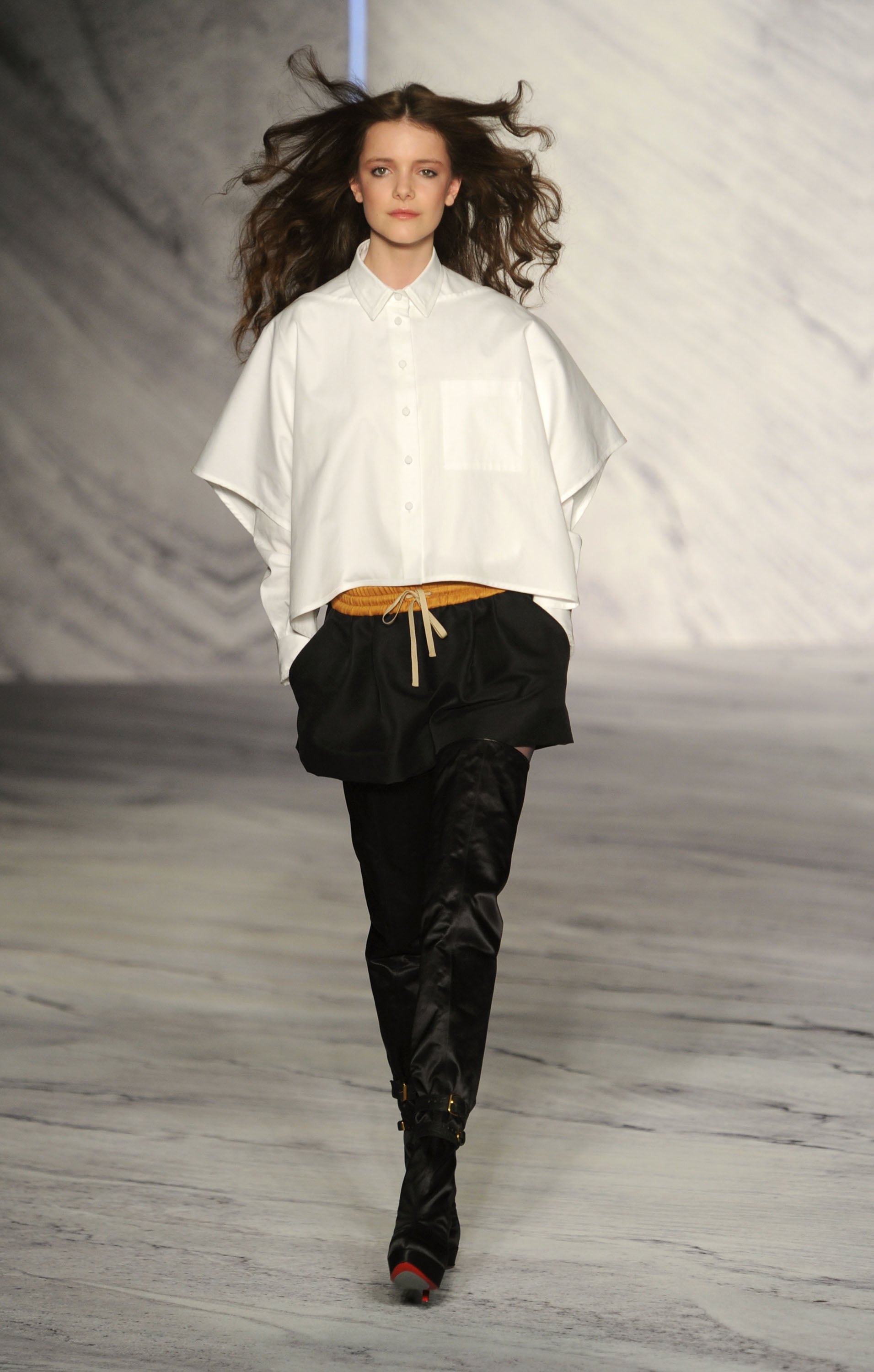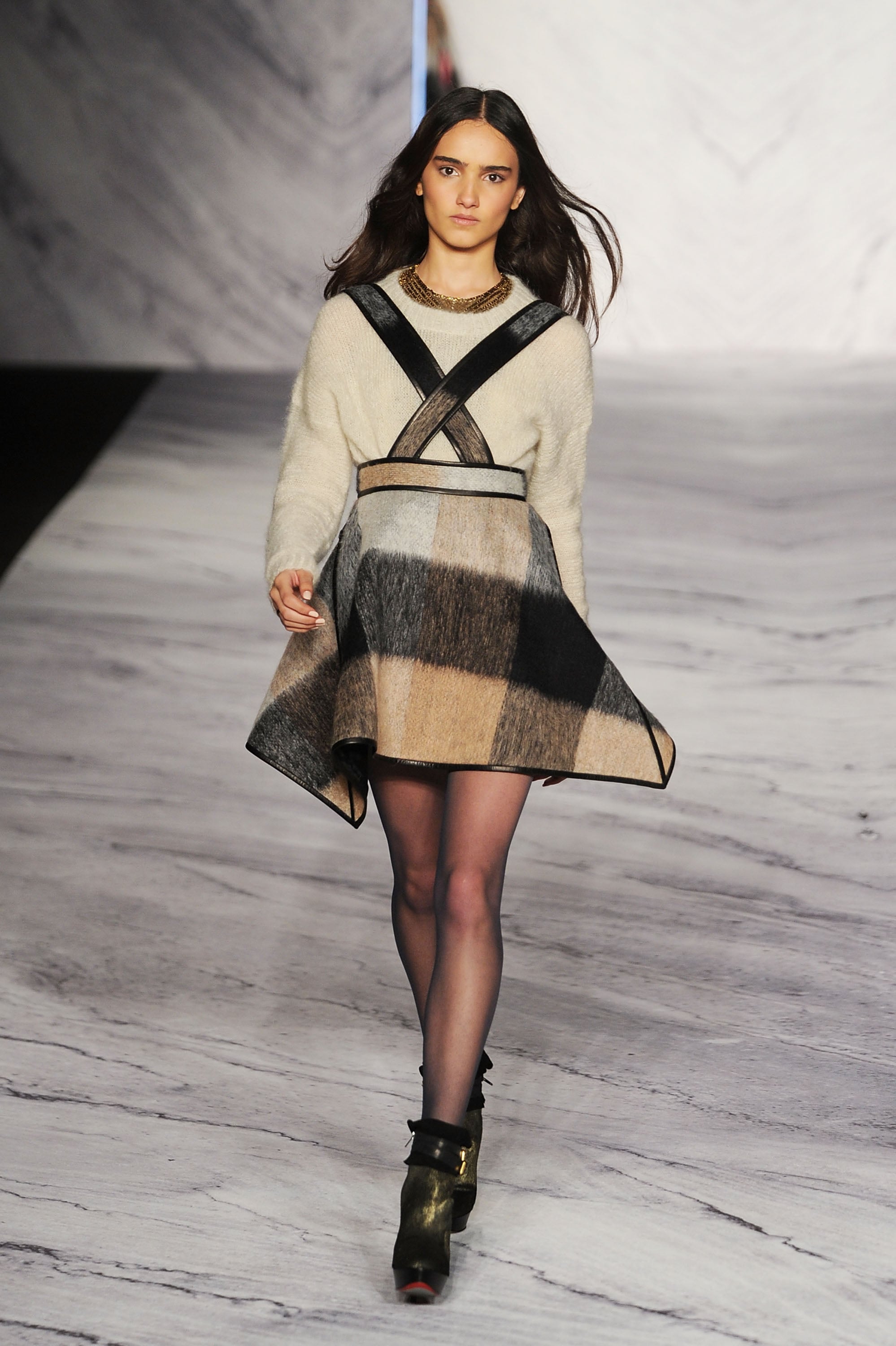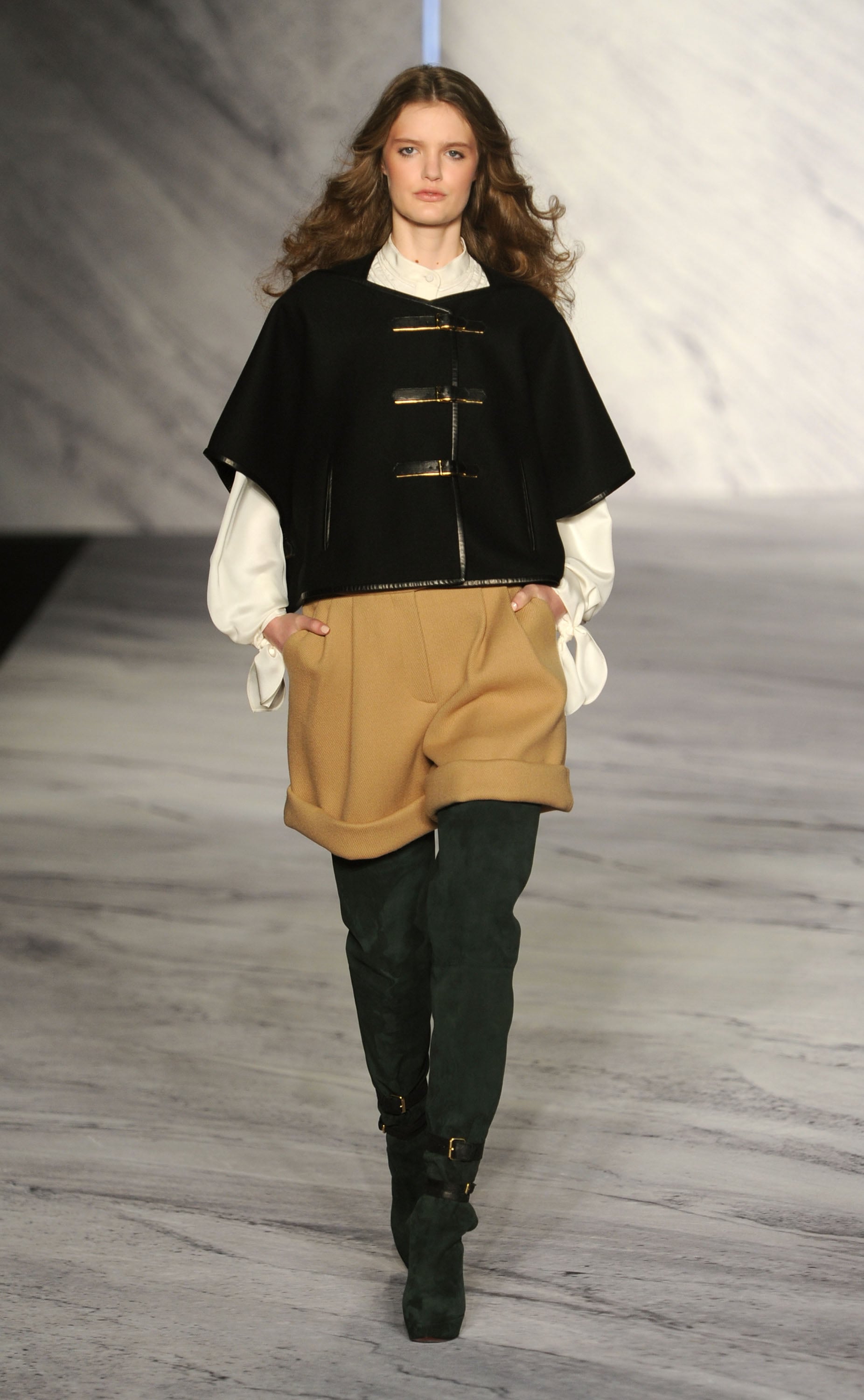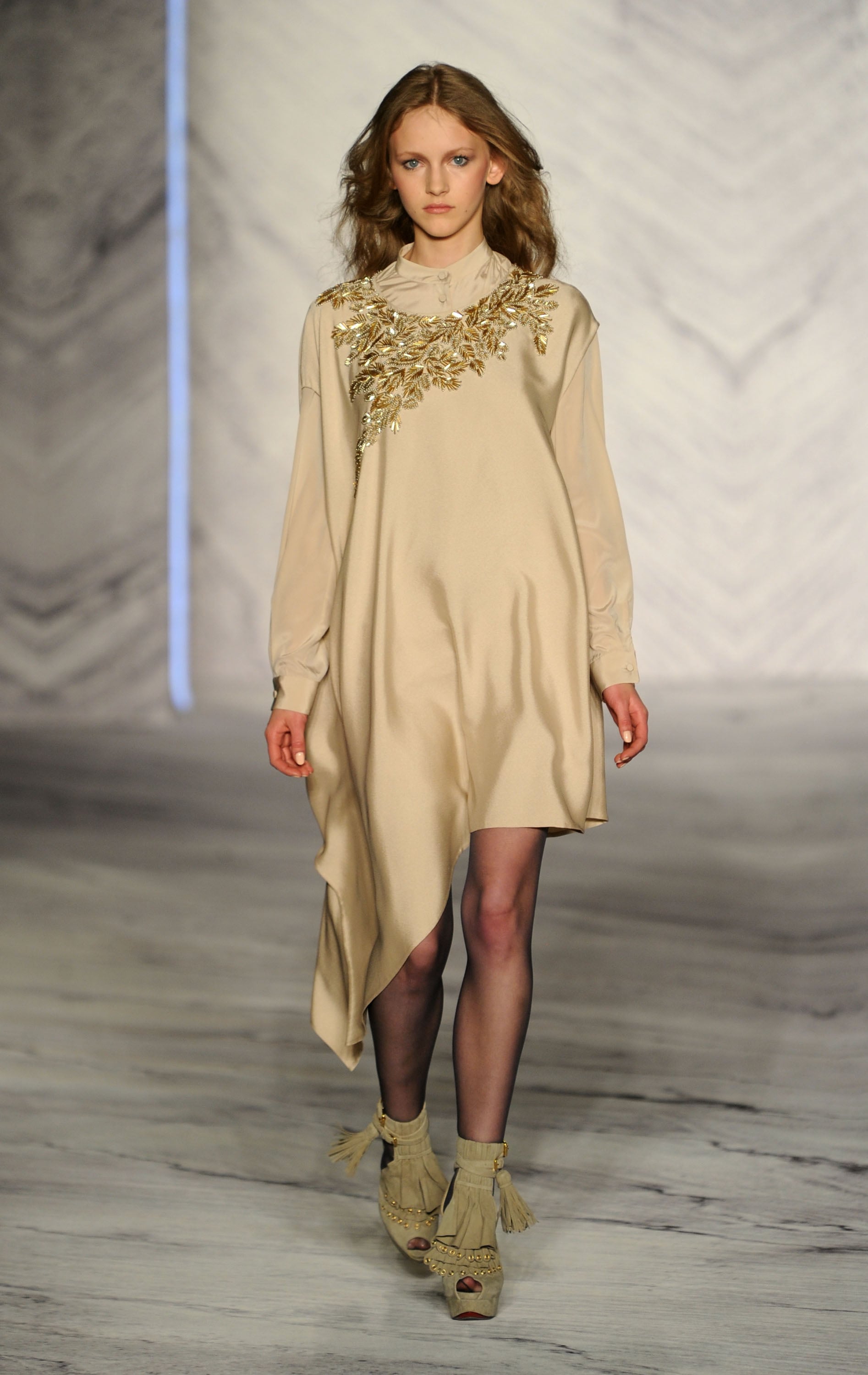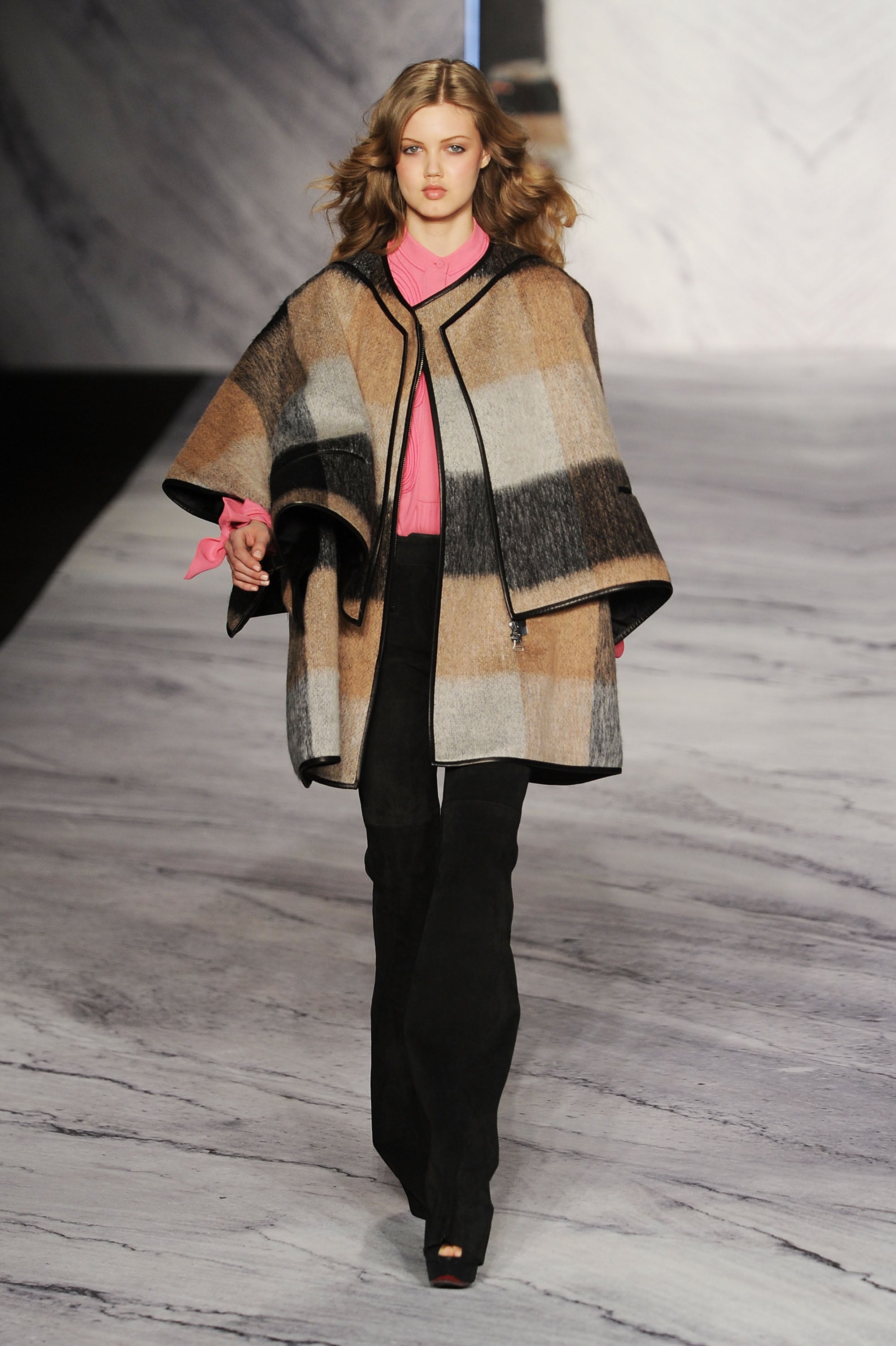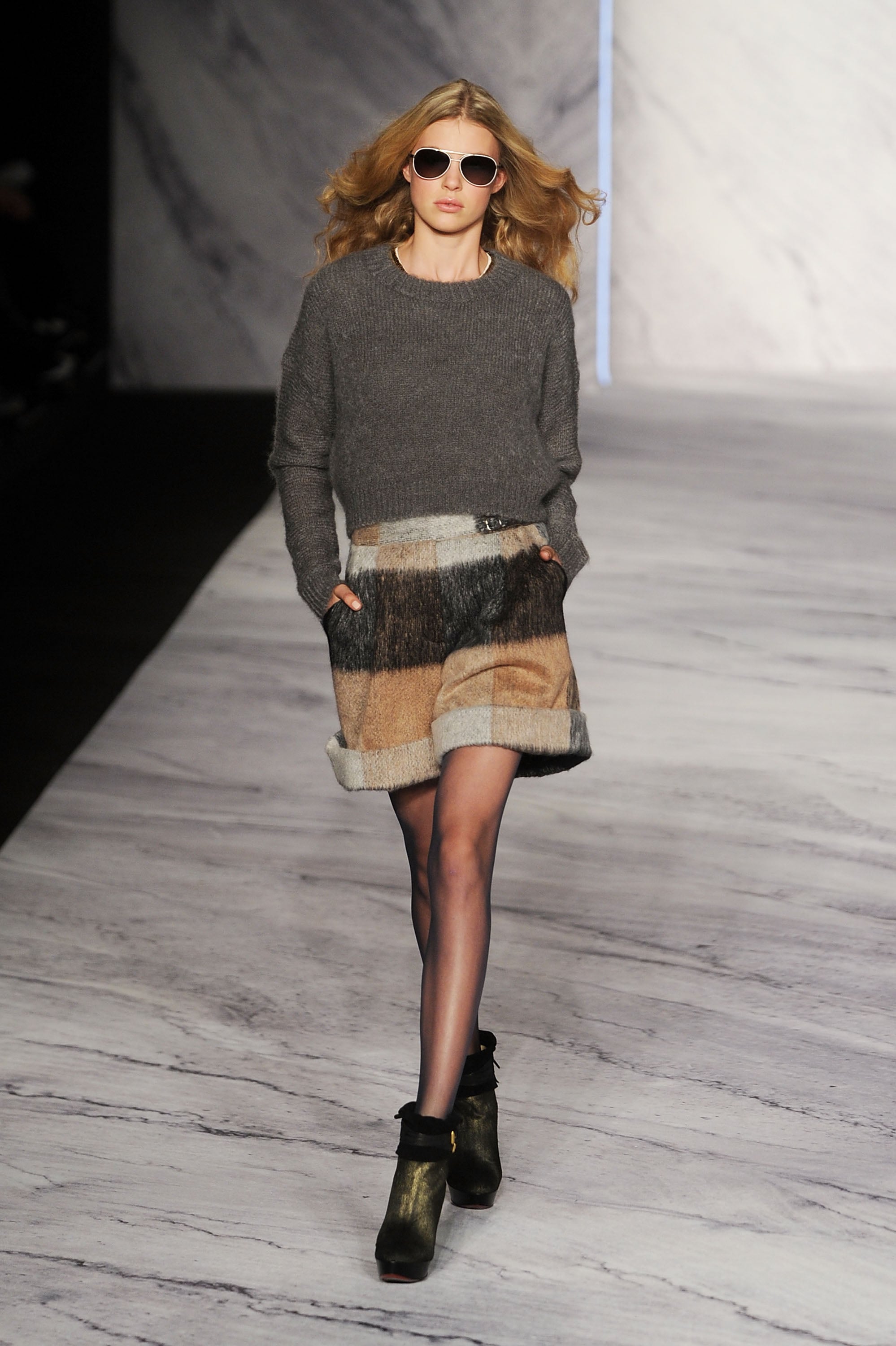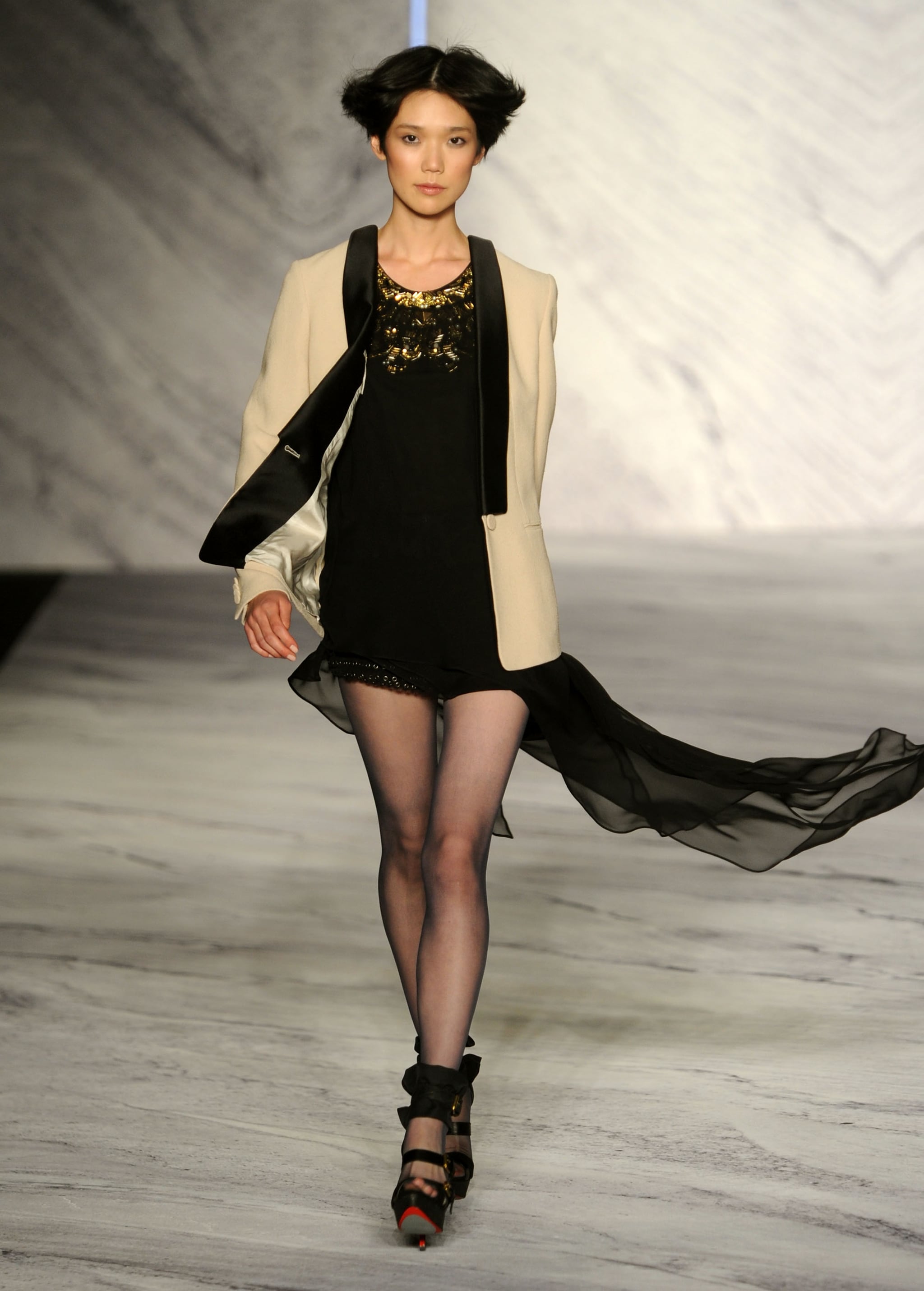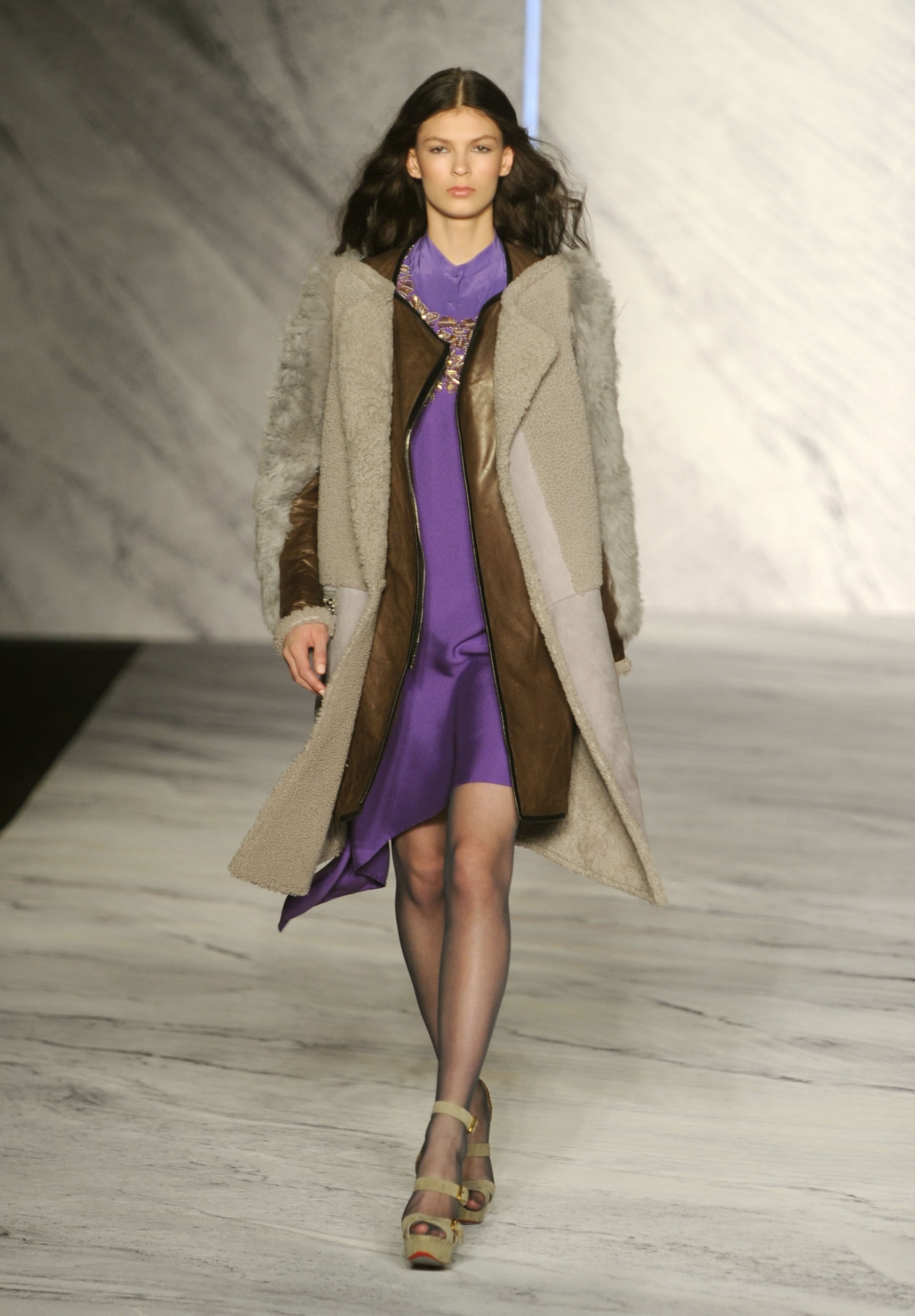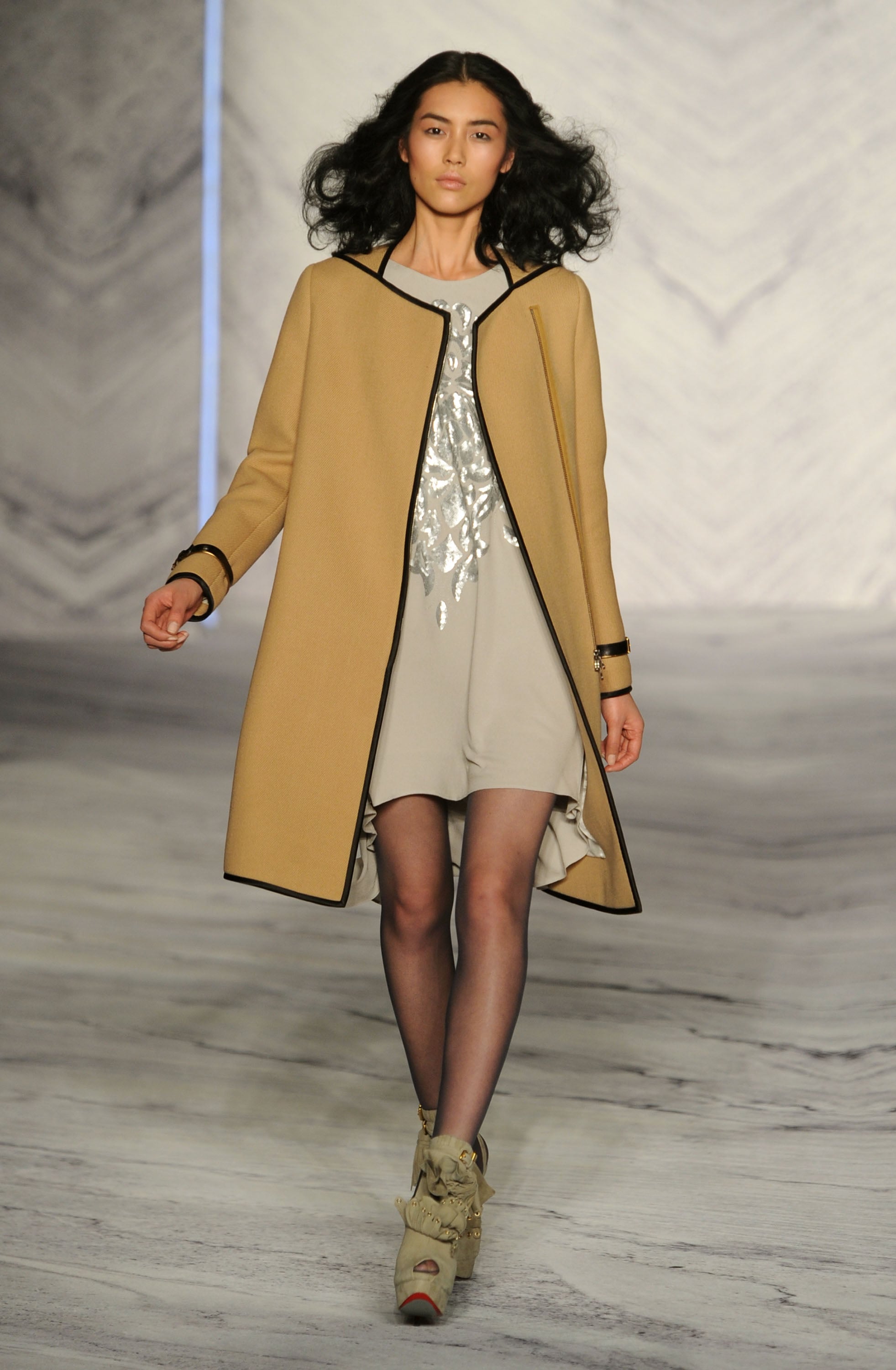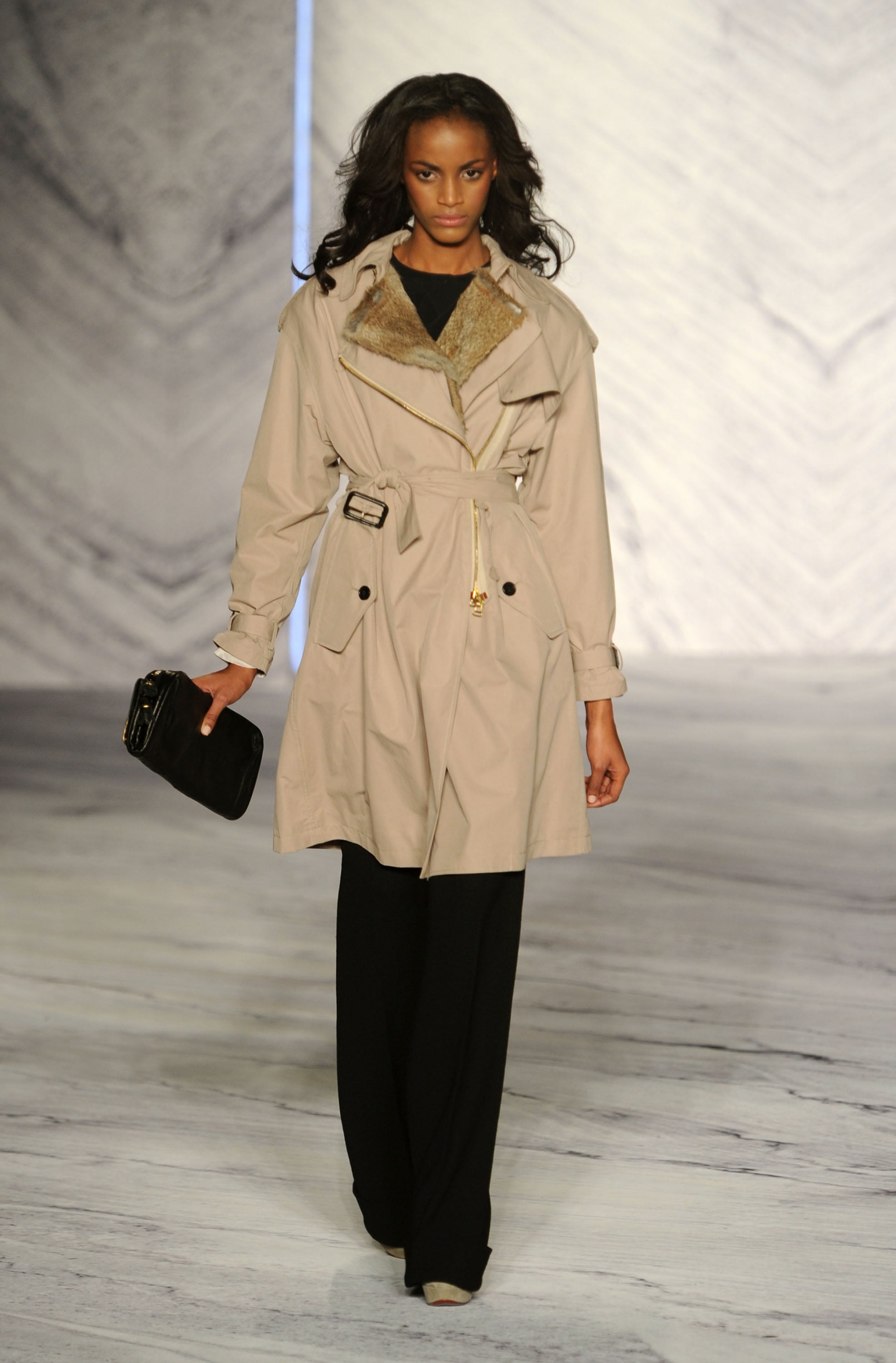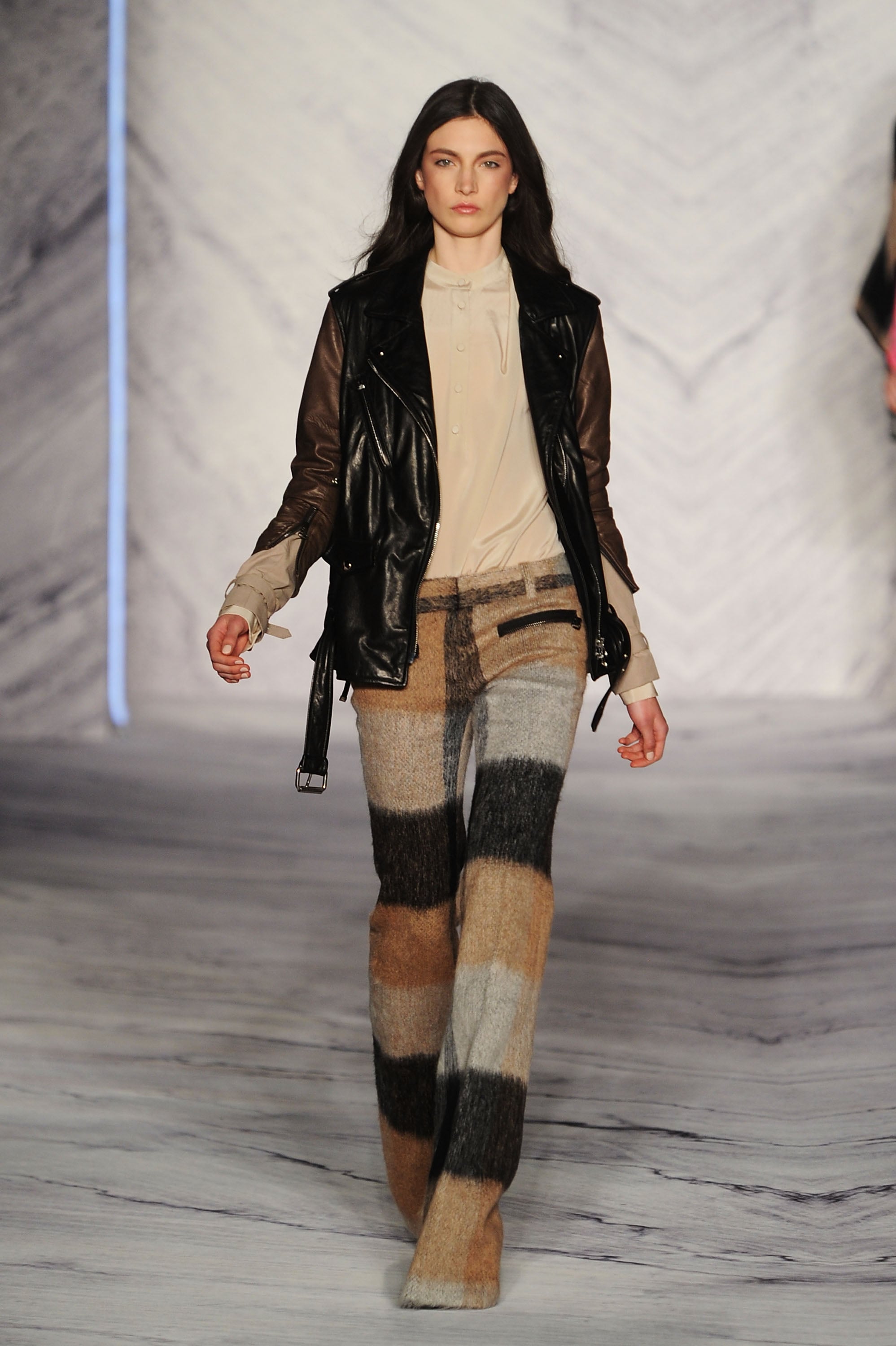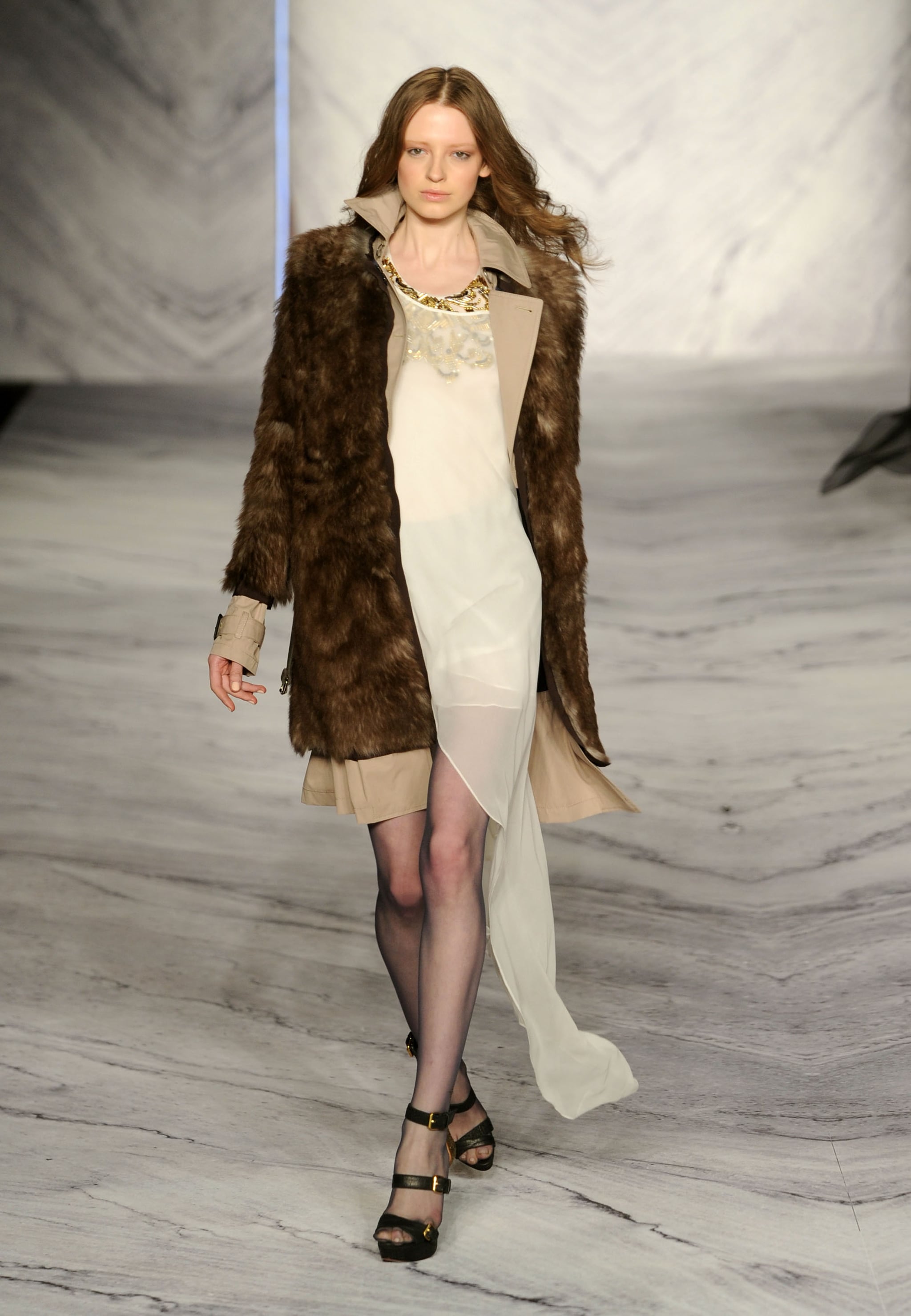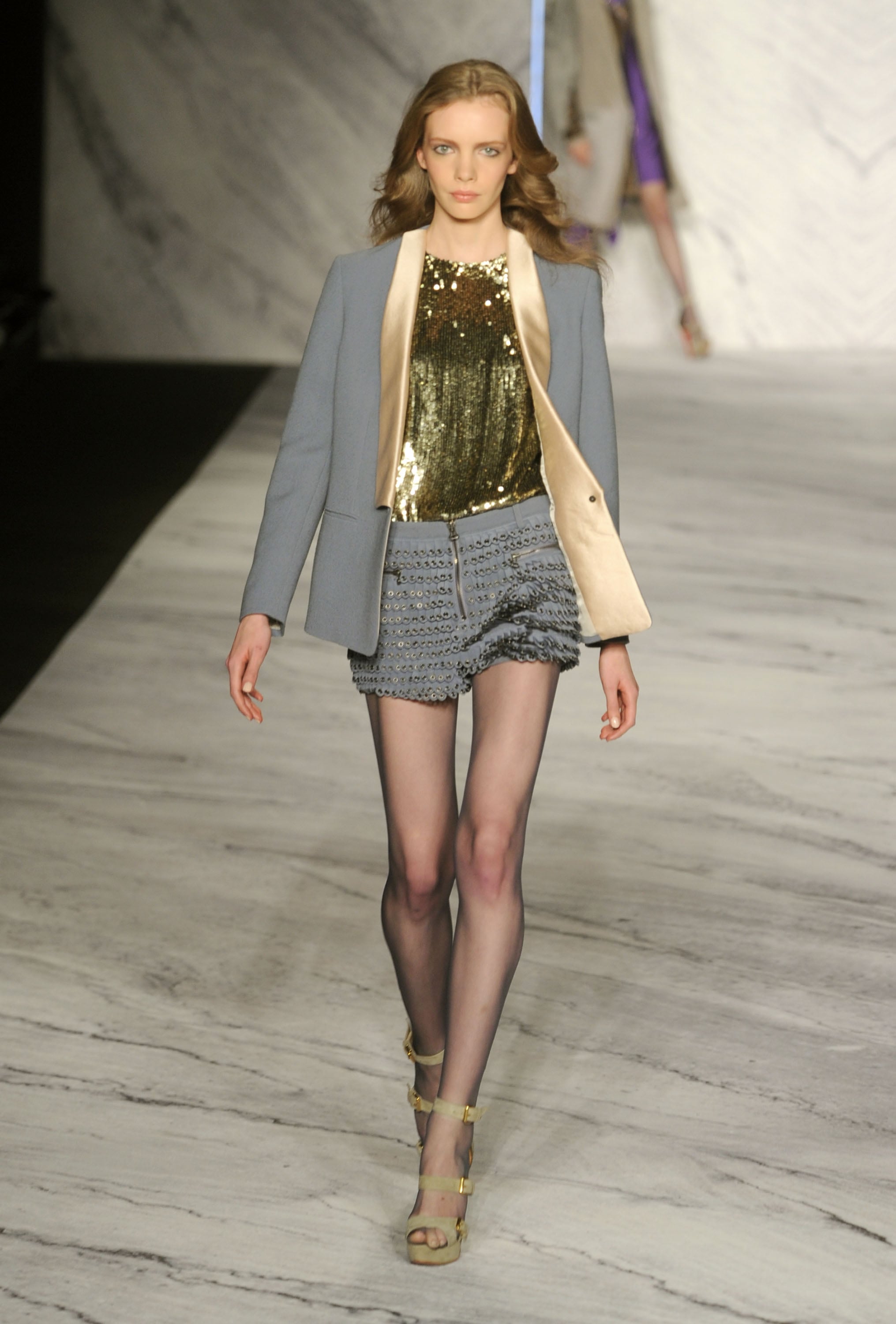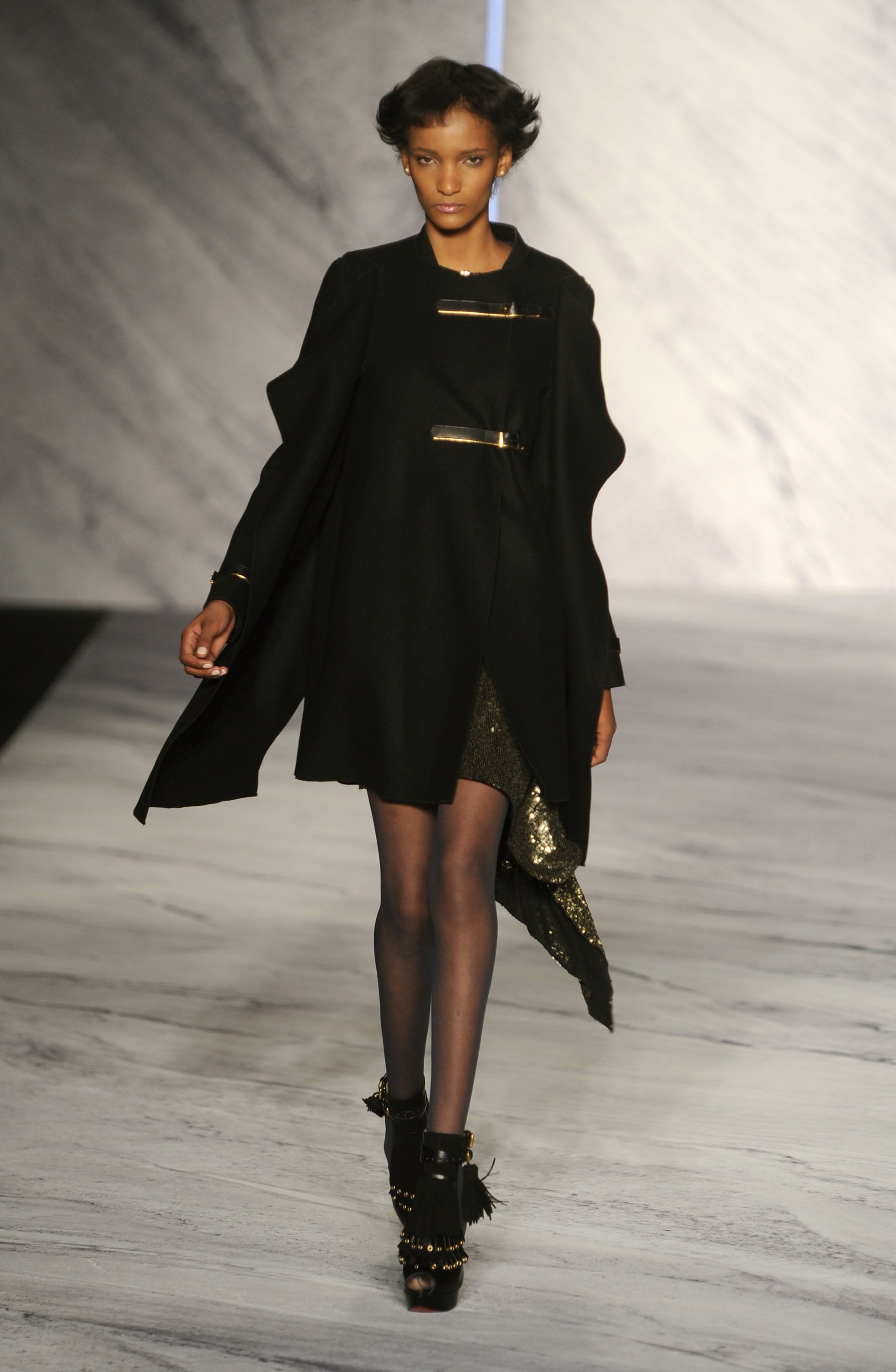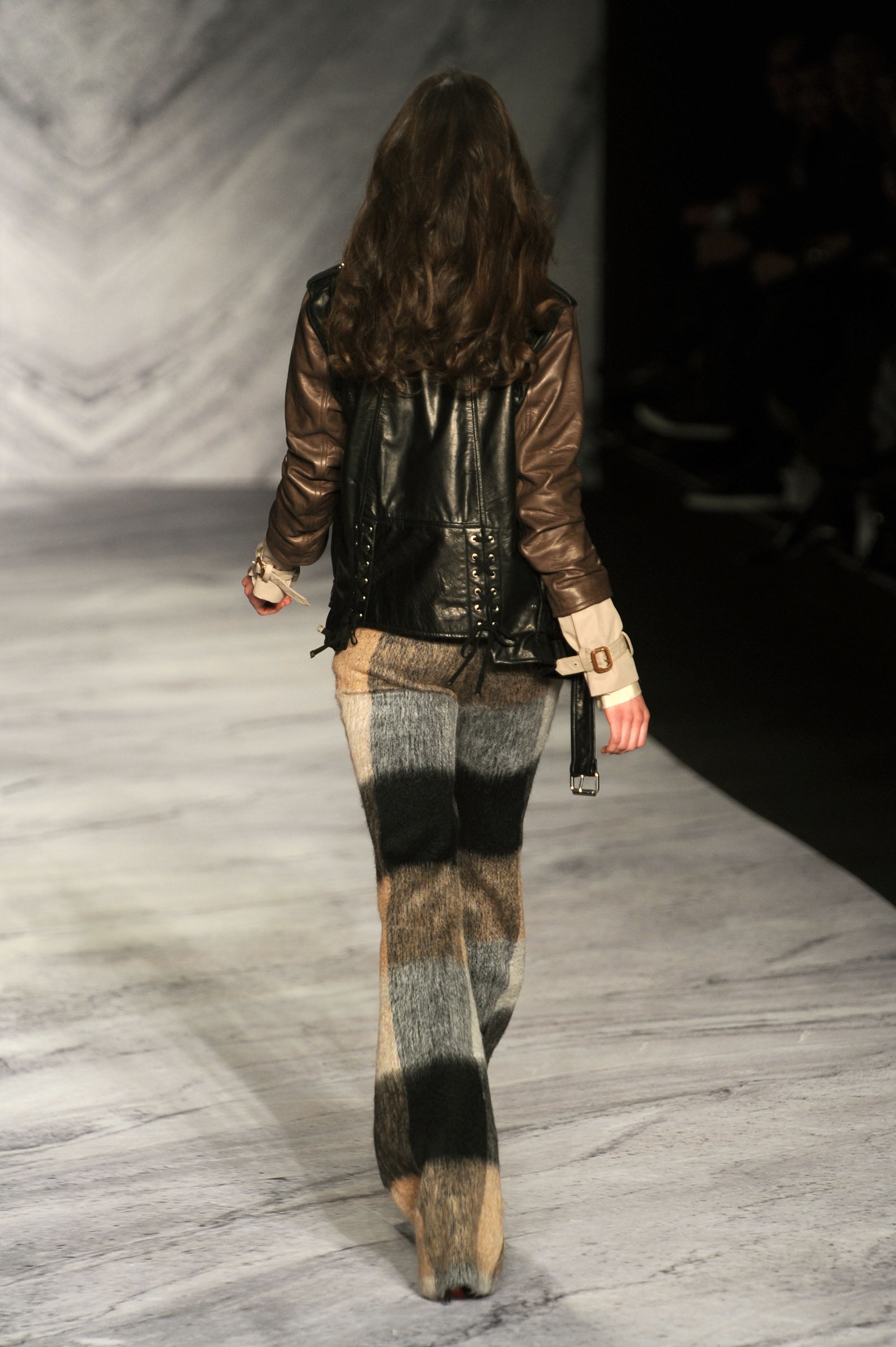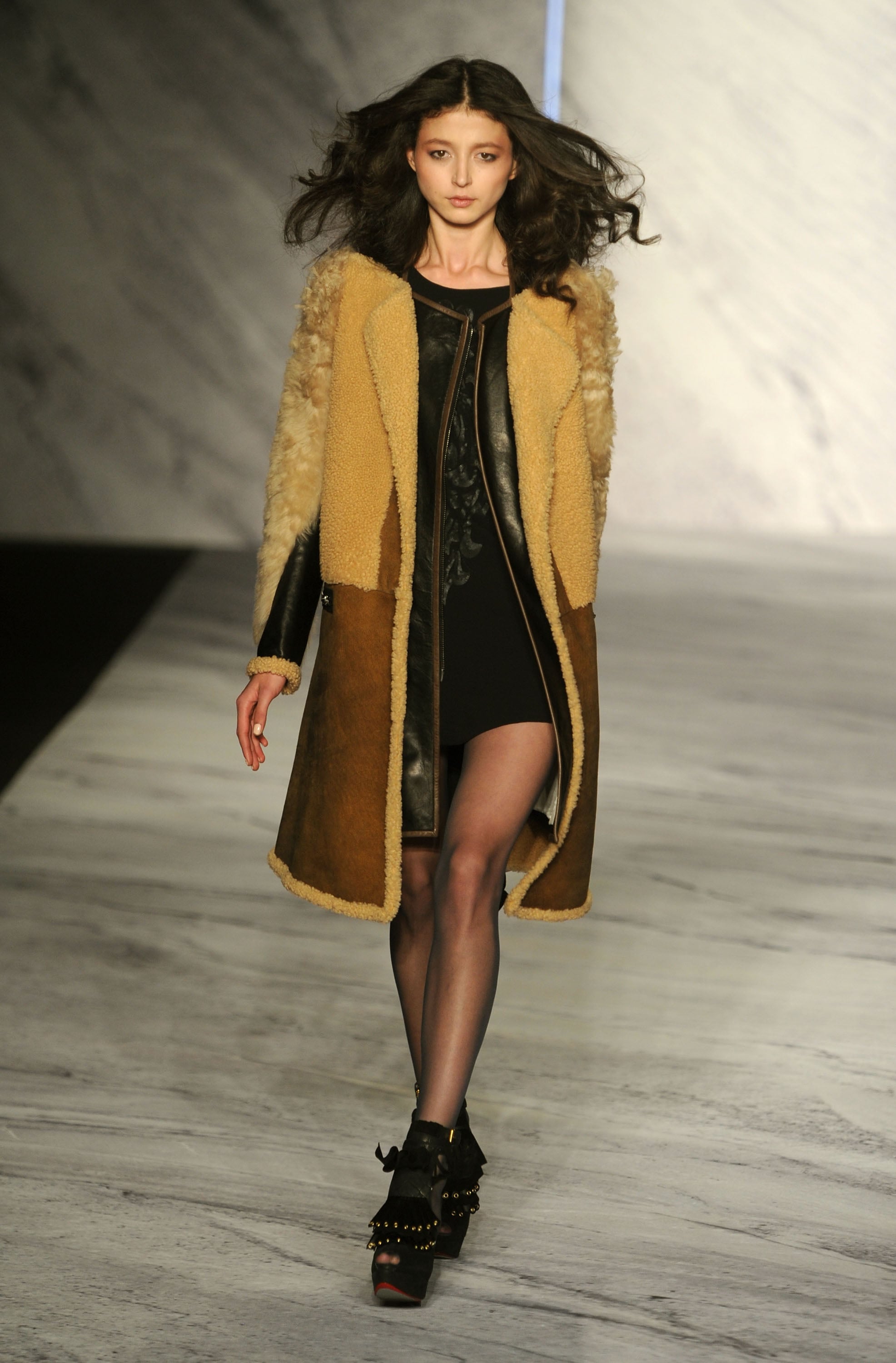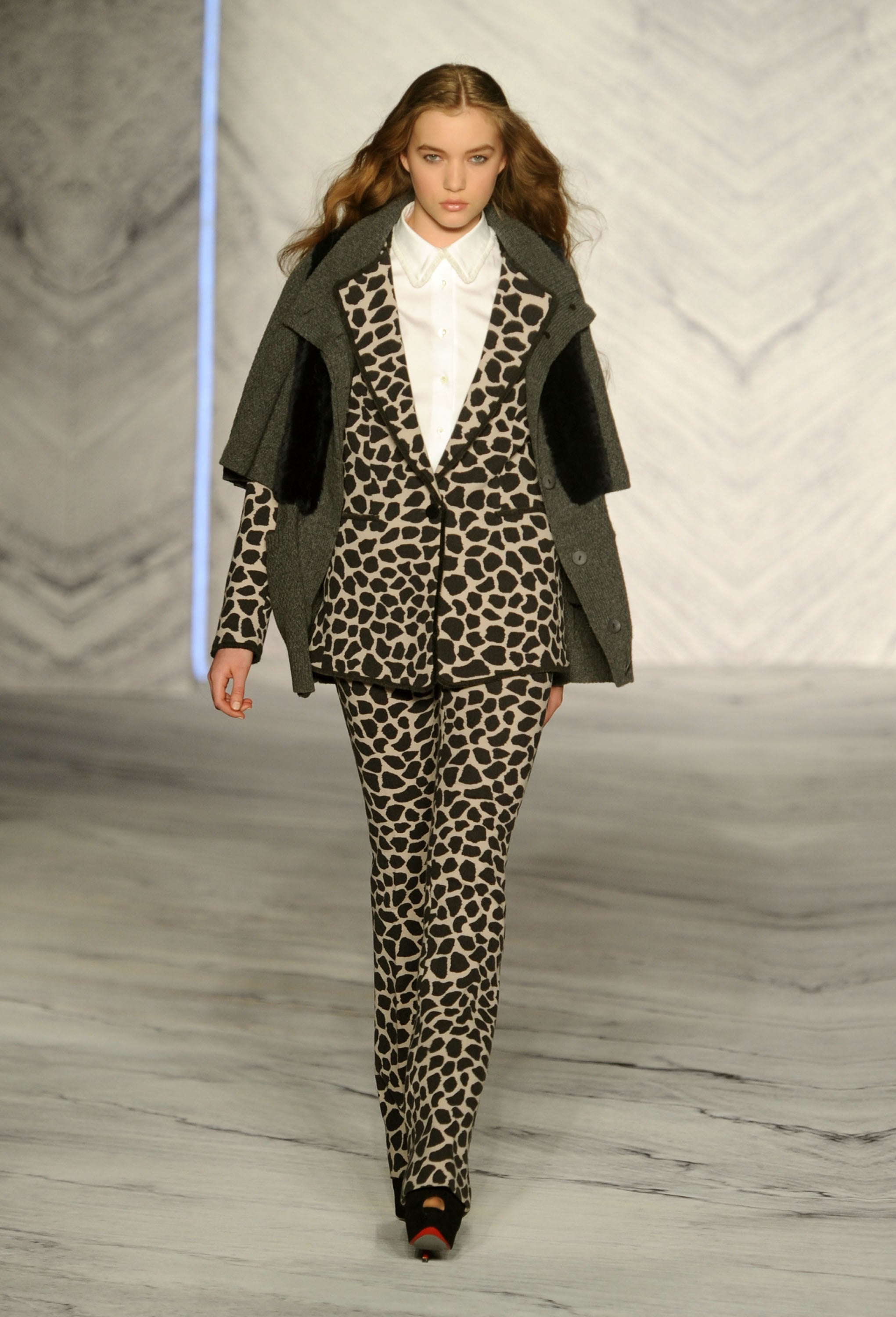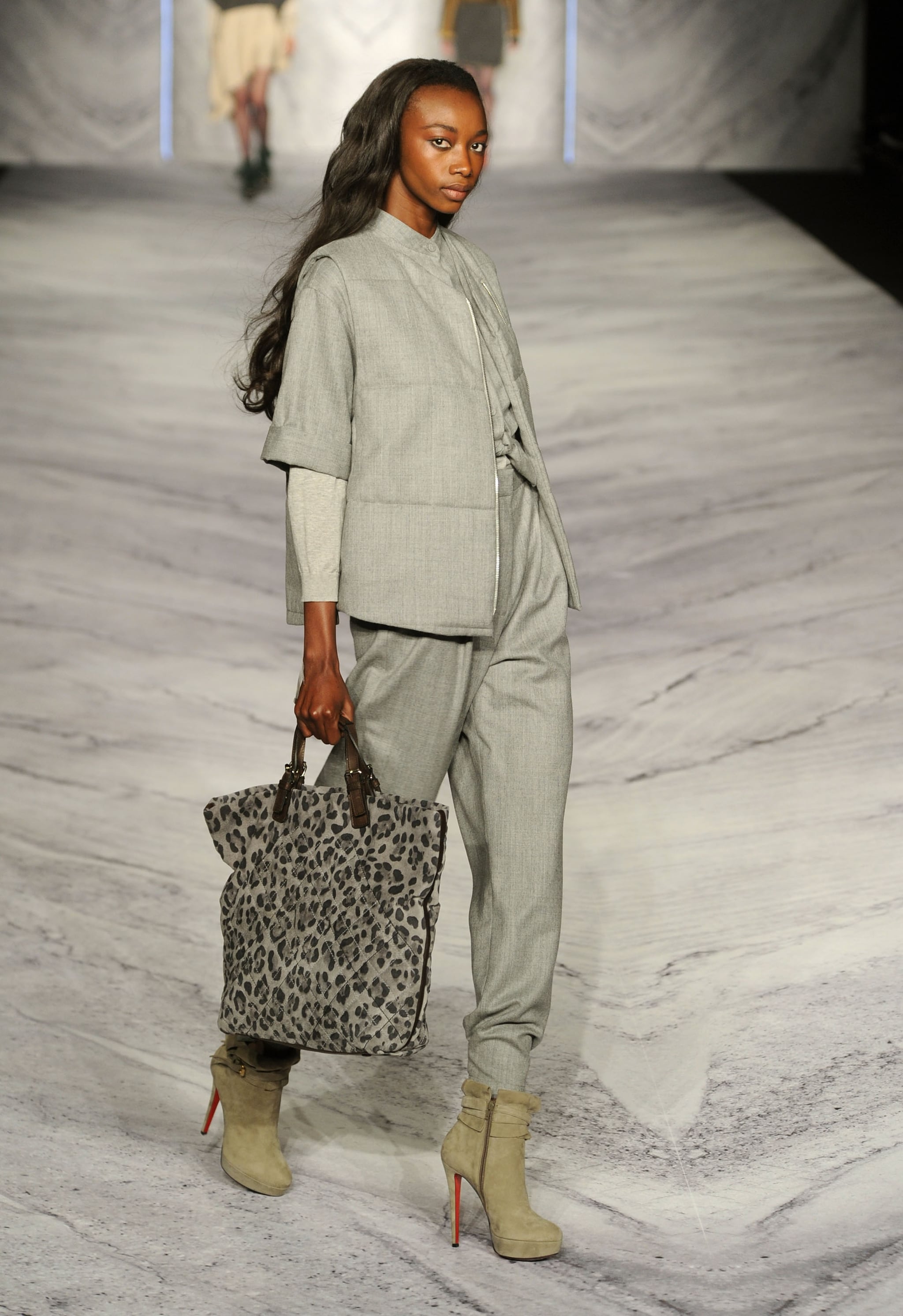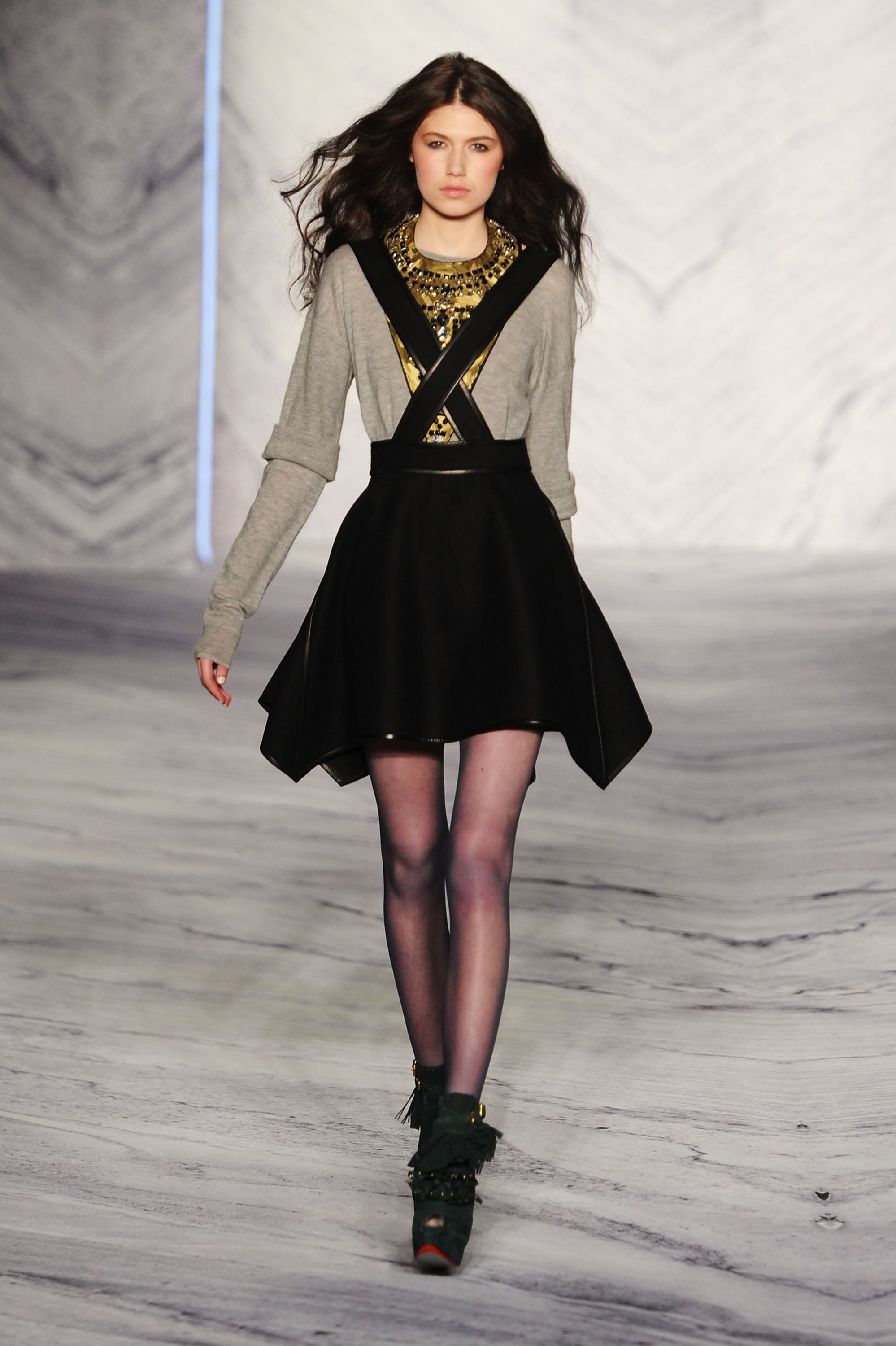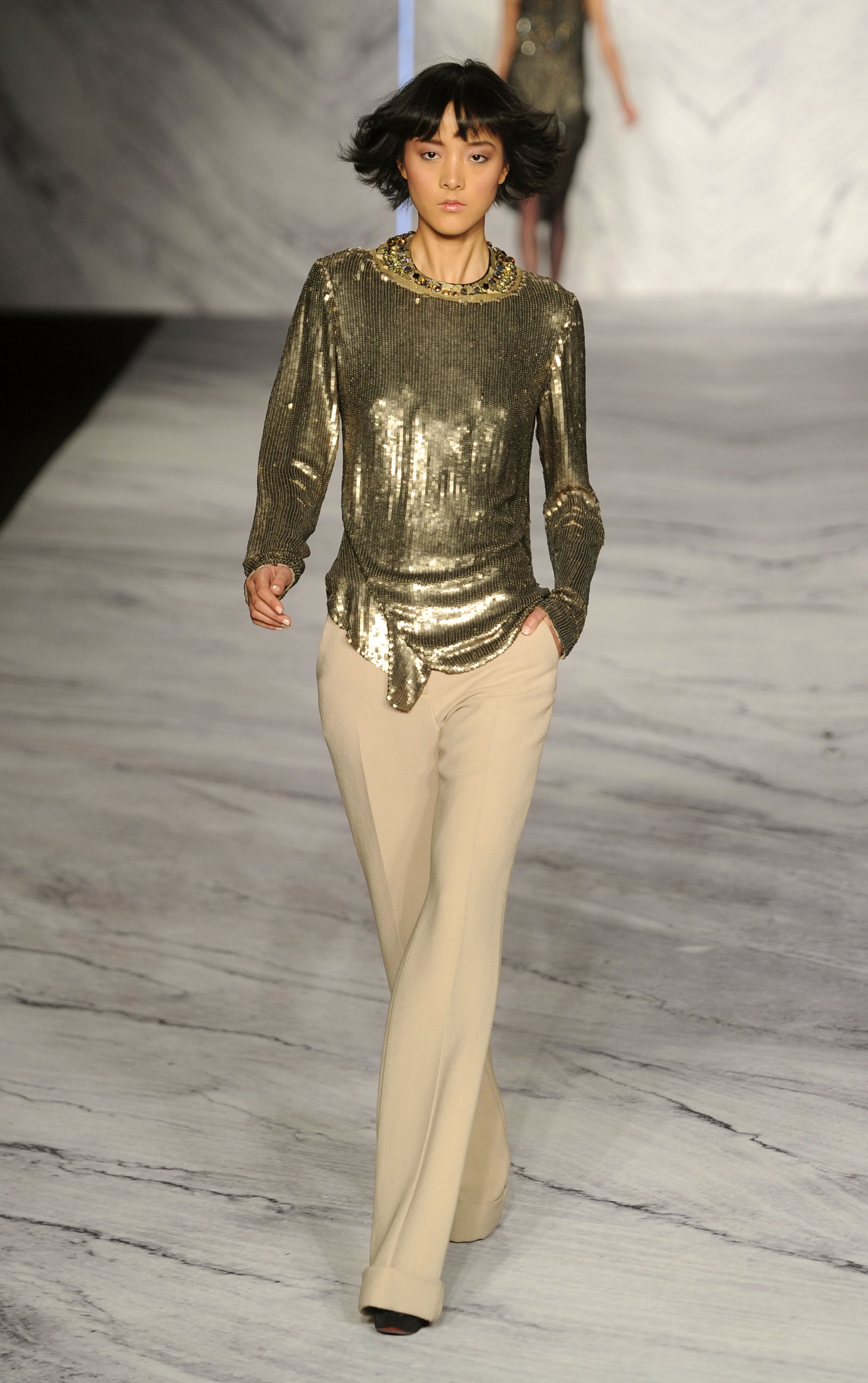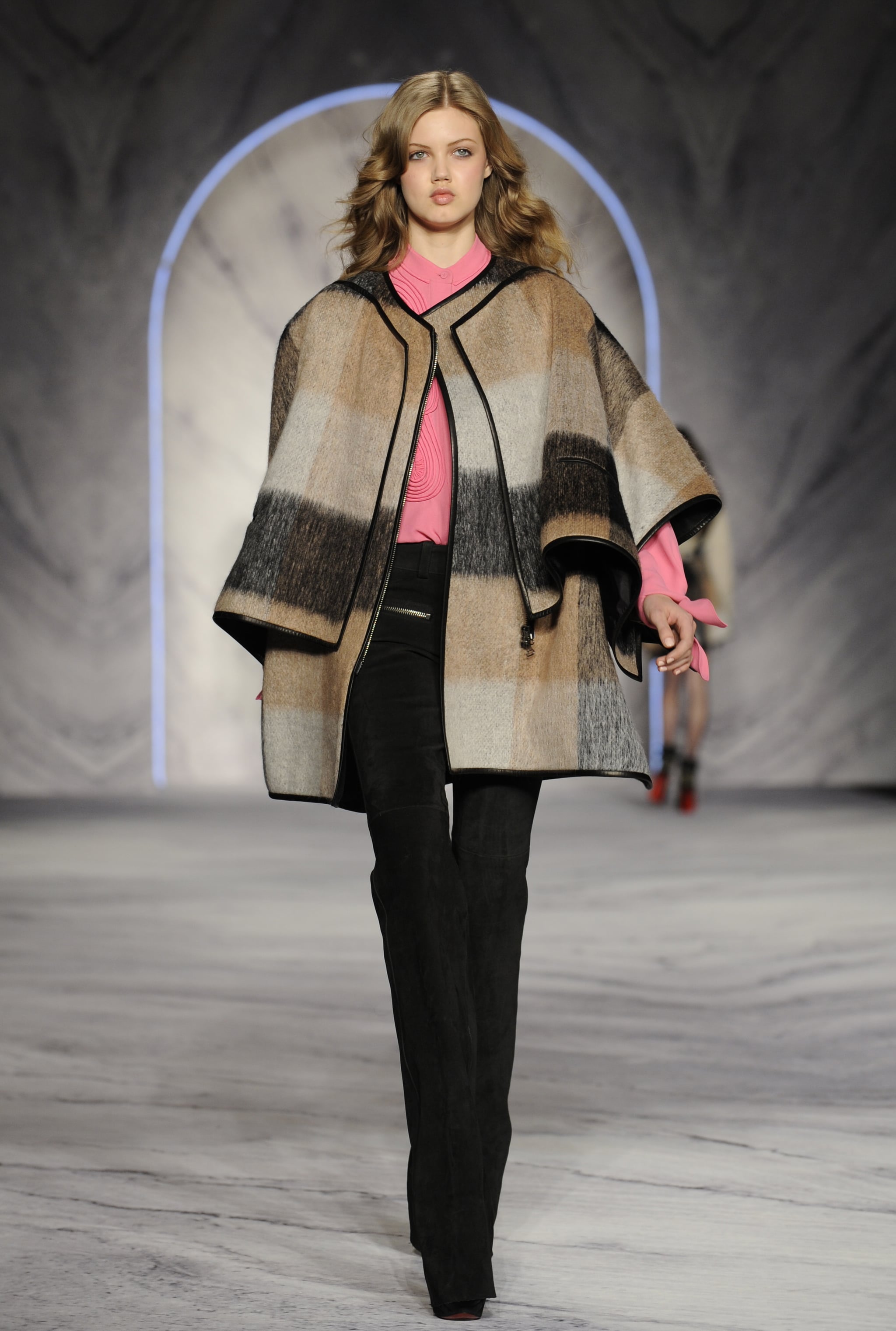 Don't forget to check out all of our New York Fashion Week coverage and follow my Fashion Week adventures on Twitter!