Picture of Whitney Port at Coachella
Fab Exclusive! Coachella Style: Whitney Port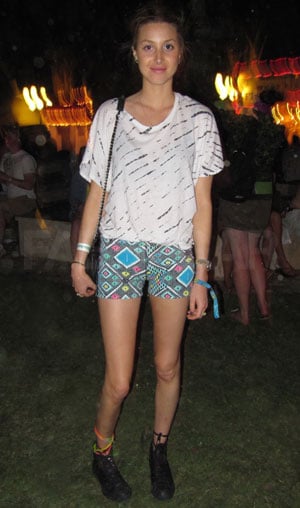 Last night, we spotted Whitney Port at Coachella looking festively funky in a pair of tribal print shorts by PH8, a loose Joe's Jeans printed tee, and mortal combat booties. It's comfy and we love the print mash-up. A small chain bag, a macho watch, and colorful glo-anklets complete her perfect concert ensemb. Try out a similar look for your next Summer festival!
Be sure to see what H&M had to say about Coachella too, if it weren't for them we wouldn't have had such a bitchin' time!
Check out CelebStyle for lots more celebrity street style!