Pictures of Alexa Chung in Tuxedo Dress at 2011 Paris Haute Couture Fashion Week 2011-01-25 10:07:05
Alexa Chung's Dress Doubles as a Tux — Love It or Hate It?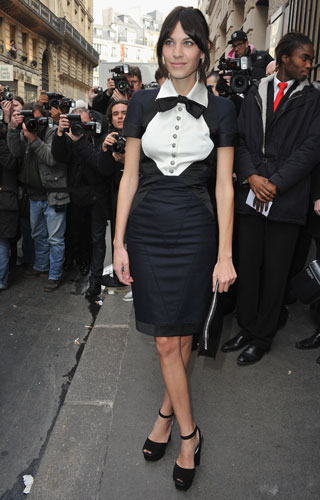 While some have been trying out the menswear trend via pantsuits, vests, and similarly boyish attire, Alexa Chung took the have-your-cake-and-eat-it-too approach to being a girl in man's clothes. Arriving today for Chanel's Haute Couture show in Paris, she proved that wearing a bow tie and tuxedo shirt doesn't mean giving up your right to wear a dress. The cheeky tuxedo dress shows off the curves of a woman in the guise of a gentleman, and while I'm not sure this is Alexa's best look, she certainly has the quirky style sense to pull it off. What do you make of the look?