Pictures of Beyonce Wearing Studded Leggings
Beyoncé Sasses Up Her Leggings With Studs — Would You?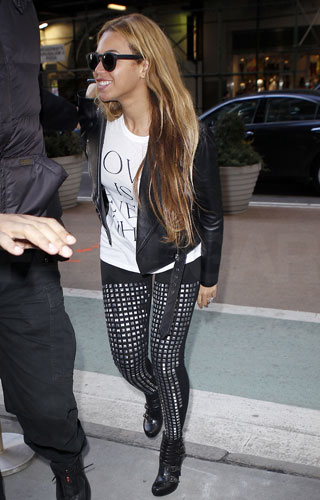 Leggings have gone from a stretchy closet staple, mostly worn under oversize sweaters and minidresses, to the outfit's main event. The proof is in Beyoncé's latest look, stepping out in NYC in the most rock-concert-appropriate, stud-adorned leggings I've ever seen. These aren't meant to be covered up with your shirt tail or tucked under your miniskirt; these studded leggings are meant to make a statement — now, I want to know, do you like what they say?