Pictures of Claire Danes in Valentino
Claire Danes in Colorblock Valentino: Love It or Hate It?
We've been seeing a lot of Claire Danes and a lot of Valentino lately — separate and together. Up until now the high-fashion combo has been delightful. Claire wore this pink and lavender ruched and draped dress with a green side stripe in Italy over the weekend. Claire's smile always dazzles, but this frock is not your typical girlie choice. Nude shoes were a good call, but was the dress?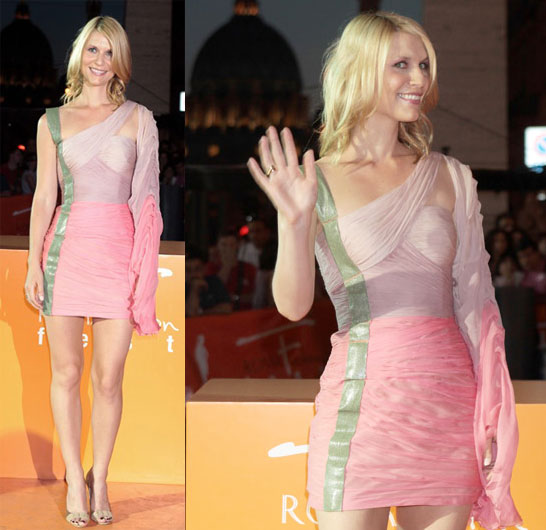 Take all of my Love It or Hate It Polls here! Also, don't forget to join my Love It or Hate It? group.