Pictures From Coco Chanel & Igor Stravinsky Movie
The Latest Coco Film Was Not Karl's Vision, Not at All
In the stream of Chanel-inspired films in the last couple of years, Coco Chanel & Igor Stravinksy, starring longtime Chanel muse Anna Mouglalis, wasn't exactly Karl Lagerfeld-approved. Karl chose Anna himself as the Chanel spokesmodel eight years ago, but according to Mouglalis, "For Karl, it was not his vision at all of Chanel. Not at all."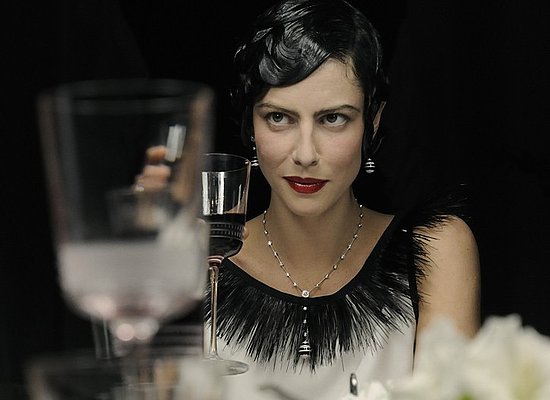 To read the rest of the juice and to see more movie stills, read more.
Lagerfeld felt the project was beneath his beloved spokesmodel. "[Anna] followed all the instructions from her director for this 'character,'" he said. "But this role has no relation to her talent for other roles."
Based on the novel of the same name by Chris Greenhalgh and directed by Jan Kounen, this Chanel film hones in on the couturier's love affair with composer Igor Stravinsky. Even Mouglalis picked up on some negative nuances about her character. "She is recognized as a huge feminist, but most of the things she did, she did for herself and not for women in general. I would even push it further, thinking she was more of a misogynist than a feminist, since she only had male friends." Mouglalis also noted the designer was a notoriously difficult boss to her all-women staff. Interesting stuff.
Regardless, Karl still contributed costumes to the film and allowed shooting in the Chanel salon. Admittedly, Audrey Tautou's 2009 Coco Avant Chanel wasn't amazing. I'd be up for watching another perspective, albeit a more somber one.