Pictures From Gwen Stefani's 2011 Spring Fashion Week LAMB Collection
2011 Spring New York Fashion Week: L.A.M.B.
Gwen Stefani's L.A.M.B. show last night was just the jolt of energy needed to end Fashion Week on a high note. She took over the theater at Lincoln Center to show off her 2011 Spring designs, which included lots of her signature prints, baggy pants, and draping. Her models walked to a soundtrack of remixed Estelle and MGMT that had the whole crowd bobbing their heads. It felt more like a party, but no matter — her bright designs looked great on the models.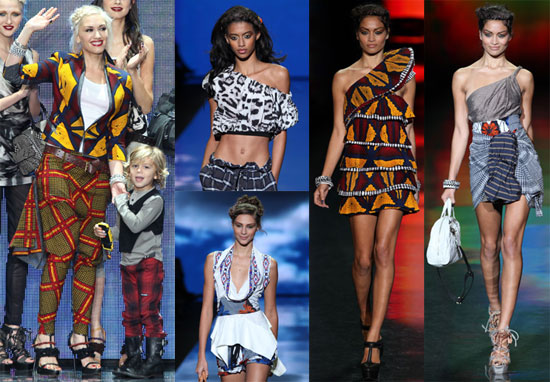 The creations were clearly appreciated by Gwen's husband, Gavin, who took photos on his phone and grooved to the music with their son Kingston on his lap. Gwen's bandmates from No Doubt were also there right in the front row. When Gwen came out to walk the runway herself, Kingston hopped off Gavin and took Gwen's hand to accompany her on the rest of her stroll. It was a sweet end to the fun show — love, angel, music, and babies!
To see all of the pics from the L.A.M.B. show, read more.