Pictures of Ivanka Trump Handbags
First Look: Ivanka Trump's Debut Handbag Collection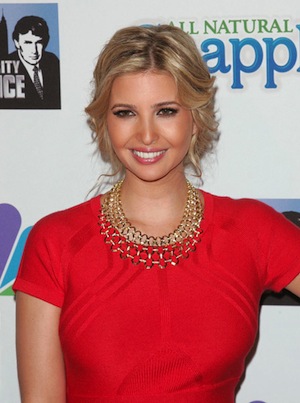 We're thrilled to present our favorite InStyle story here on Fab!
Ivanka Trump, the real estate heiress and reality TV star, is clearly determined to make her mark on the fashion world, as well: Having already presided over the successful launch of her signature fine jewelry collection, the 28-year-old newlywed is now poised to begin selling a line of handbags; they'll arrive in stores like Nordstrom, Lord and Taylor and Macy's starting in February. The collection incorporates clean lines and uses exotic skins and textures for lady-like satchels, totes, and more feminine evening pieces such as chain strap purses and clutches. Click through our gallery to get a sneak peek at her debut collection: Although the bags look incredibly luxe, they'll retail for between $75 and $175.
— Rachel Jacoby
For more fashion, beauty, and style buzz you need to know, read What's Right Now! at InStyle.com.