Pictures of Kate Moss's Final Topshop Collection
See Kate Moss's Final Topshop Collection
We're thrilled to present our favorite InStyle story here on Fab!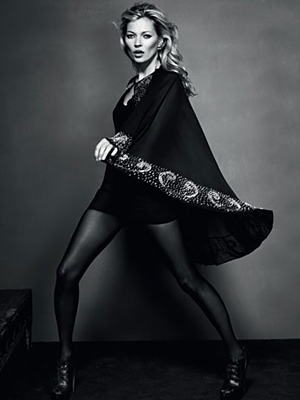 You best be sitting down and not holding anything spill-able for this news, folks: Kate Moss's upcoming collection for Topshop will be her last. Gasp! But the icon is certainly going out with a bang. Along with dreaming up some killer new pieces including dramatic capes and a feathered bolero, the collection also brings back ten of Moss's most iconic pieces, like the pansy-printed dress and black dobby dress. Click below to see a gallery of the fashion legend modeling some of her new pieces for her 14th and final collection for the British chain. Items will be available at the New York store come November 2nd.
Click here to see the rest of the collection.
— Kendall Herbst
For more fashion, beauty, and style buzz you need to know, read What's Right Now! at InStyle.com.