Pictures of Rihanna in London
Rihanna Goes Color-Crazy in London: Love It or Hate It?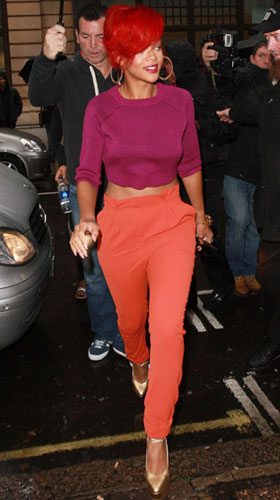 We're used to seeing Rihanna making bold fashion choices, so it's not a total surprise to find her playing with color while out and about in London. Still, it's a bold color-injected look from head to toe: sherbet-hued orange pants, cropped fuchsia sweater, gold stilettos, and her own vibrantly dyed red locks. Obviously, Rihanna's fearless when it comes to fashion, but is this a look she pulls off?
Submit your own Love It or Hate It, and take all of my Love It or Hate It polls here!