Pictures of Sarah Jessica Parker at the 2011 Spring Halston Collection
Spring 2011 New York Fashion Week: Halston
A serious downpour wasn't able to slow down the stampede of fashionistas who turned out in force to see yesterday's Halston presentation during Fashion Week. Twenty-four models were perched around and upon wooden installations, showcasing the new offerings from the house's designer Marios Schwab. True to the brand, there was a '70s vibe going on — plenty of jersey dresses, both long and short, in white, black, tan, and coral, with Grecian draping and gold hardware complements. And the colors were picked to enhance a certain mood of "bare Summer skin, tinted lightly by sun, showing silkily through cut-away backs and fronts and sides and middles."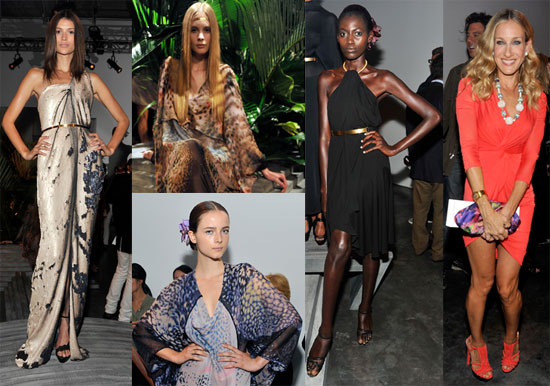 Marios's collection did make one think of warm weather and the possible places to wear one of his dresses — not much of a stretch to imagine someone shimmying into one of his gowns for a night of decadence at a club in Ibiza. Those restrictions evidently don't apply to the brand's chief creative officer, Sarah Jessica Parker, who managed to make one of the shorter coral numbers work despite the cloudy and wet weather.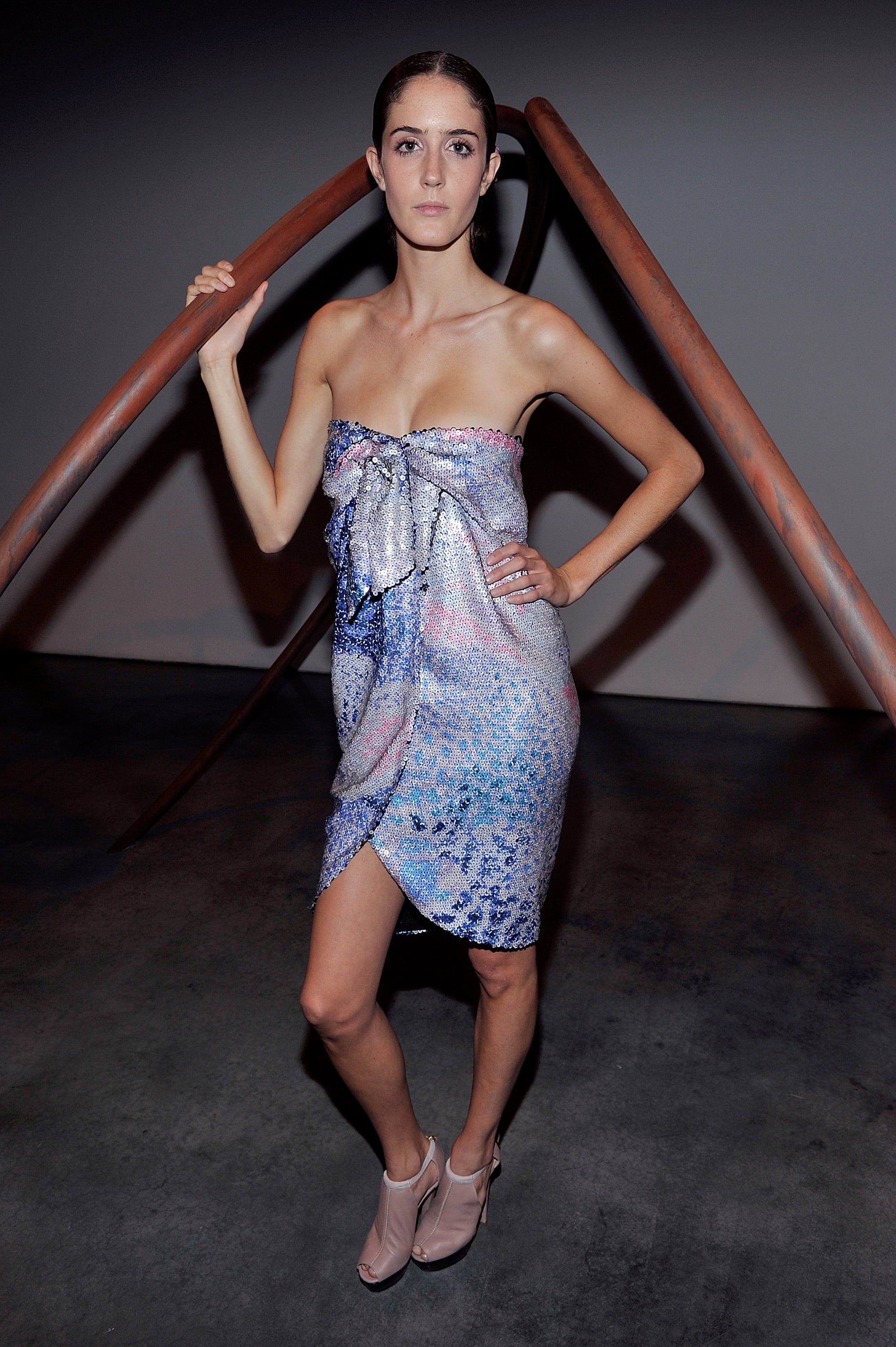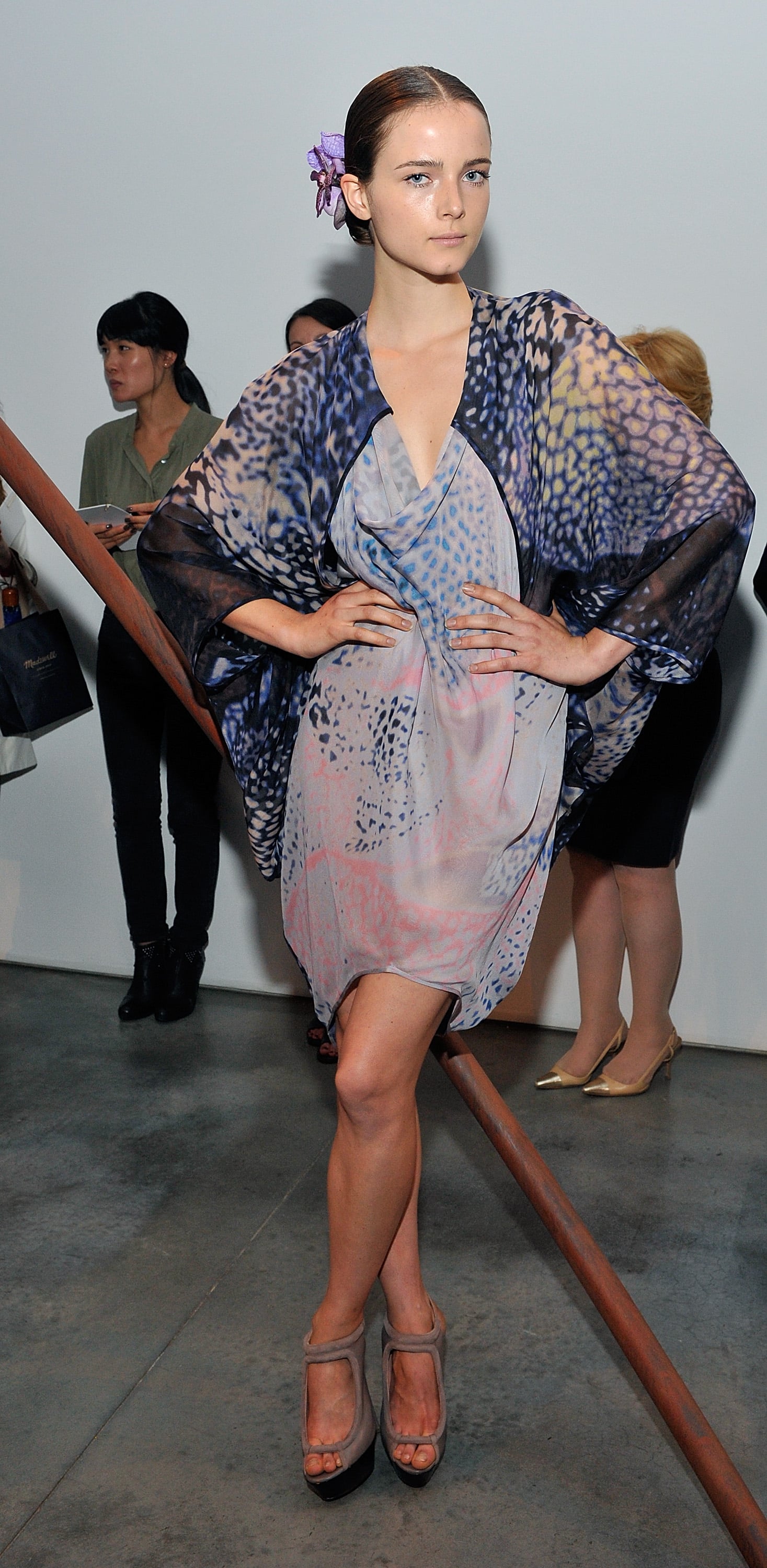 To see all of the pics from the Halston show,
.