Pictures of Sienna Miller For Piaget
Sienna Miller Does Piaget . . . Again!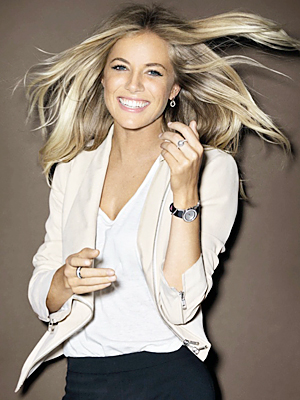 We're thrilled to present our favorite InStyle story here on Fab!
The second image of Sienna Miller's campaign for luxury jeweler Piaget (created to celebrate the Possession collection's 20th anniversary) was just released and the always-gorgeous actress looks radiant. In a simple blazer and tee, Miller lets the jewels—a 37-diamond and white gold watch and elegant hoop earrings—take centerstage. The campaign's third and final image will be released later this summer, but for now, you can watch exclusive behind-the-scenes footage of Miller's shoot here.
— Rachel Jacoby
For more fashion, beauty, and style buzz you need to know, read What's Right Now! at InStyle.com.