Pictures of Sienna Miller Style in London
Sienna's Take on Fall Layering: Love It or Hate It?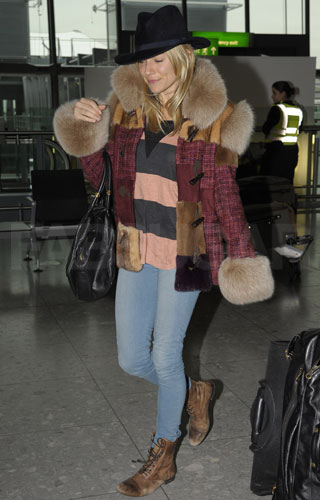 There are more than a few ways to carry off a cozy Fall look. Thanks to faux fur, coats, comfy sweatshirts, and styled sweaters, the possibilities are endless. Still, when I spied Sienna Miller dashing through Heathrow airport, her unique Fall layering caught my eye. The fur-trimmed, patchwork toggle coat is a standout on its own, but with a peach and black striped shirt underneath, she proves this is a lesson in mismatched layers like we've never seen before. While Sienna's known for her eclectic, bohemian taste, this one's a bold choice. Now, tell me — are you into it or is this a style flop?