Was It Ping's Time to Be Auffed?
Was It Ping's Time to Be Auffed?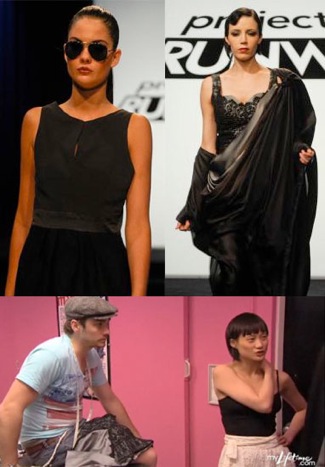 I thought Ping had promise. Her favorite designers are Issey Miyake and Hussein Chalayan; maybe she would emerge as the avant-garde contender. But after last week, I was over her.
This week's challenge was to create a signature couture piece. Historical creations by Balenciaga, Yves Saint Laurent, and Madame Gres at the Metropolitan Museum of Art served as muses. A $500 budget was allocated — the biggest in Project Runway history. On day two, the designers were thrown a curve ball and told to also create a look for less inspired by another team's couture piece.
Ping chose Jesse as her team member, to his dismay. Not only did they quarrel, but Ping churned out dysfunctional, ill-fitting clothes. Was it her time to go?