Poppy Delevingne Engagement Ring Pictures
You've Never Seen a Celeb Engagement Ring Like This Before!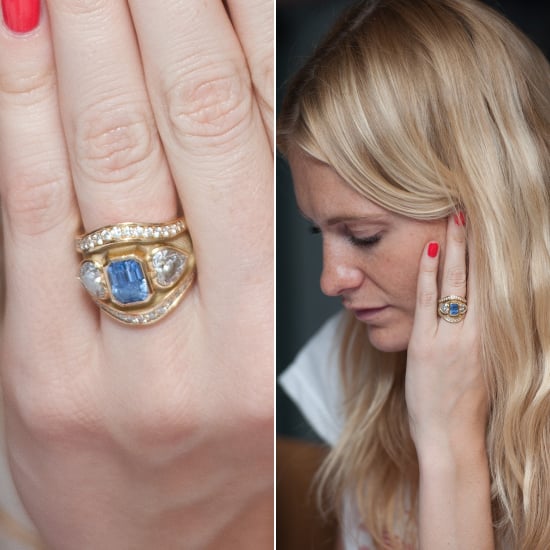 Poppy Delevingne gave us a chance to ogle her engagement ring, and close inspection revealed it to look a lot like the Anna Sheffield rings we fell for. The wide style with a blue center and heart-shaped side stones seems like the perfect piece for Poppy, who's definitely the more boho of the Delevingne sisters.