Popular Engagement Rings
From New York to LA: The Most Popular Engagement Rings Across the Country
Lucky magazine is one of our favorite sources for great shopping tips. We're thrilled to share this fabulous story from our friends at Lucky!
"I'm spoken for," might be the first thing that a engagement ring says about a person — but the second could be her hometown. According to some number-crunching from our friends at Blue Nile and James Allen jewelers, diamond and band style preferences vary by city.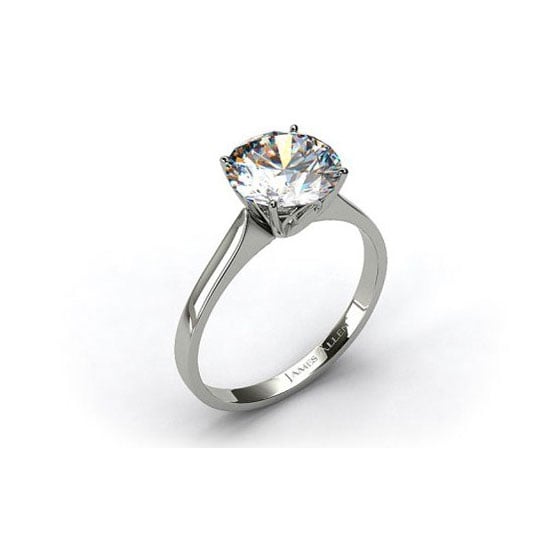 New York City
In the home of Times Square, Coney Island and the Empire State Building, shoppers focus on one big high-quality diamond, often placed in a simpler setting. Seeing as the middle stone is the priciest part of the ring, that means that New Yorkers shell out big bucks for their engagement rings; data from both Blue Nile and James Allen reflect consistently high spending patterns in the Big Apple.
Four Prong Cathedral Arch Engagement Ring, $2,430, jamesallen.com
To see what kind of engagement rings are trending near you, click over to Lucky for the whole story.
For all the fashion and style from Lucky, check out even more of the magazine's best stories.
Five Lucky Editor Office Outfits You Can Wear to Work This Summer
Jackie, Audrey, Brigitte and More: Nail Their Signature Summer Styles